Weekly News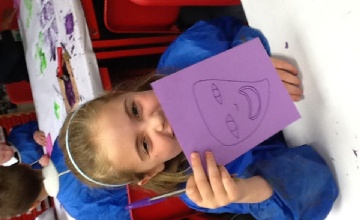 Look what Year 4 have been up to this week!
Weekly News – 11th October 2019
In our Maths lessons this week, we have continued looking at division. We completed further work dividing on a number line by using greater jumps and finding remainders. We then made groupings and regrouping using place value counters before moving on to the formal written, or 'bus stop', method of division.
In English, we have started a new exciting book called 'Gregory Cool'. The book follows a young boy who travel to Tobago to spend time with his grandparents. We made predictions, questioned, clarified and answered comprehension questions in out Guided Reading lessons. In our writing, we focused on the use of rich and vivid language, focusing on powerful word choices and strong descriptors.
Our IPC topic, Inventions that Changed the World has given us a number of extremely exciting lessons this week! On Monday, the children made different toys, Team Peacock making snapping crocodiles with levers and Team Azure making cars with wheels and axles. On Tuesday, we had a whistle stop tour of the history of art before considering shade, proportion and ratio to create some pencil portraits of our learning partners. On Wednesday, we recreated our portraits onto foam and printed them using paint for some wonderful results!
We are currently encouraging the children to play as much Times Tables Rockstars (ttrockstars.com) at home. When logging in, please select 'Chilton Primary School, Ramsgate'. Children's log ins are the same as their MyMaths log ins (please see your teacher if you need your child's log in).
In topic this week, we discussed whether or not photography should be classified as art. For home learning, we would like the children to take the most 'artistic' photograph they can. This can be of whatever they like but they must be able to give a reason as to why it is 'art'. Photographs can be printed, emailed ( tom.abel@chiltonprimary.co.uk / michaela.gale@chiltonprimary.co.uk ) or presented in any other creative way.
IMPORTANT DATES:
29th October – Start of Term 2
15th November – Children in Need – Spotacular – Wear spots for a voluntary donation
21st November – Spelling Bee
27th November – School closes 2:30pm – NO CLUBS (except French)