Weekly News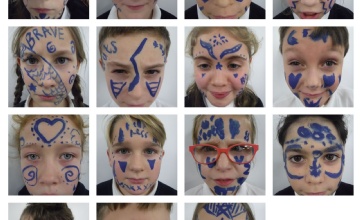 Weekly News – 17th January 2020
Our Term 4 Curriculum overview is now available on the Chilton Website under the 'Curriculum' tab an under 'Curriculum Documents'.
In Maths this week, we have been looking at different addition and subtraction problems. We have spent time working on the 'RUCSAC' method of solving one step and two step word problems. We have also been rounding to estimate, checking using the inverse and completing some addition and subtraction investigations with our partners.
In English, we have moved on a started to read 'Fritz's Story', which is a story within the story of 'Clockwork'. We learnt about the mysterious return of Prince Florian and Prince Otto from their hunting trip. In our writing, we focused on building suspense by using short, simple sentences and containing a hidden aspect in our writing. We have also been looking at different sentence structures.
In our afternoons this week, we have been completed our Term 3 RE unit of Hinduism. We have learned about Braham, the over-arching Hindu god, and how he is represented in other different forms as different gods. We also learned about the shrines that most Hindus have in their homes. We have also returned to our 'Walk like an Egyptian' topic, researched the Ancient Sumer Empire, and compared it with the Ancient Egyptians.
We are still encouraging the children to play as much Times Tables Rockstars (ttrockstars.com) at home. When logging in, please select 'Chilton Primary School, Ramsgate'. Children's log ins are the same as their MyMaths log ins (please see your teacher if you need your child's log in).
Online book club!
So that the children can share their reading choices we have created an online book club. When they have read a book that they have loved, they can log in and write a review on our site. The link to this site is below:
https://padlet.com/michaelagale22/h7n5ff4vam8w
The children will be given a password so only the children and families of Year 4 can view comments.
We can't wait to see what they are reading!
Home Learning
For home learning this week, the children need to produce an entry to this year's 'The Speaker' competition. The title is:
A world in Crisis- Climate Change.
Children will need to prepare a two minute speech on the topic. It is up to them how they interpret the title.
Written presentations need to be handed to Miss Barrow by Monday 27th January
IMPORTANT DATES
Each Thursday of Term 3 – Year 4 Swimming
Tuesday 28th January – Trip to Maidstone Museum
Friday 31st January – Year 4 drama performance
Friday 7th February – KS2 Mastermind