Monday 13th July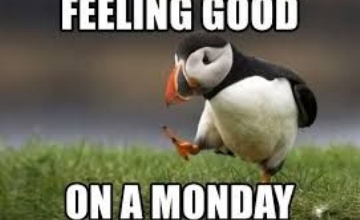 Good morning Y4! We have made it...your final week of home learning and updates from the blog! Have fun, remain positive and enjoy the activities!
English/GR
The King of the Fishes
This is a wishing tale and will form the base of this week's learning! Read the story and complete the activities attached.
Maths
Today's Maths focus requires you to use your knowledge of 'Position' - complete the PowerPoint slides and varied fluency/reasoning questions.
SPaG
Your SPaG focus will look at 'Fronted Adverbials in Paragraphs' and continued spelling of 'Y3/4 Spellings' - these tasks are to be completed across the final week!
Afternoon Activities
Please find attached your final week of afternoon activities - as always, these are to be completed throughout the week at your leisure! :-)
The Padlet - Shout outs!
https://en-gb.padlet.com/michaelagale22/h7ffqifoctn5
https://en-gb.padlet.com/michaelagale22/96n1v1d4r09z
VIKING ISOLATION GAMES
Hi everyone,
The Viking Isolation Games are now complete!
Which team did you bet?
Now that YOU are done.
Do you want to find out who WON!
Look out on your teacher's blogs or your school's media platform to find out the WINNER!!!
You were all so amazing and you should be so proud of yourselves.
We thank you so much for taking part!
Mrs Horrigan, Mr Noble & Miss Knight.