Year 4 21.5.21 Weekly News
Maths
In maths this week the children have revisited coordinates and translation of coordinates and 2D shapes. They have learnt when reading coordinates, they have to read the X axis first and then the Y axis, how to translate points from one set of coordinates to the other set of coordinates using up, down, left and right. They have also learnt how to translate a shape from a set of coordinates to another set. They had to do this by picking a specific point on the shape and move it describing the translation as they go. To finish the week, we created our own version of battleships. The children picked 6 different points on their grids and had to try and beat their partner in finding all the correct coordinates, they really enjoyed it!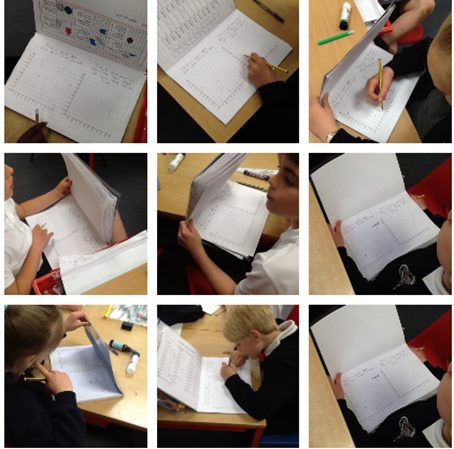 English
This week we have been learning to write our own five-part story for the first time. The five-part story includes a beginning, a build up, a problem, a resolution and an ending. At the start of the week, the children planned what they were going to include in their stories. The outline of their story had to include Xar and Wish the two main characters from our book 'The Wizards of Once' on a journey to the cliffs of eternity. We were learning to describe the characters and the setting in the beginning part of our story and learning to build suspense when writing the build up to our story. The children will be finishing their stories throughout next week.
Topic
This week in Topic, we have been completing our own pieces of art. At the start of the week, we created our own clay masks linked to Jean Michel Basquait's pieces, Tuesday we created our own crayon pattern, painted over it and then etched out our own carvings of Basquait's work, some of the results were amazing!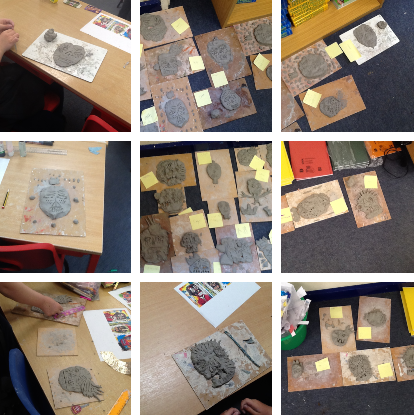 Love to Learn
Can you create your favourite piece of Jean Michel Basquiat's artwork that you have this term. It can be any piece he has created and you can use whatever you like to create your own. Be creative!
Please can this home learning be returned by Tuesday 25th May.
Messages
Please remember to send your child in with a water bottle every day.
Please read at least 3 times a week for 10 minutes if possible.
Many thanks
Mrs Cousins and Mr Cook
Please enter some content for your blog post here.