Year 4 - Weekly News 22.4.22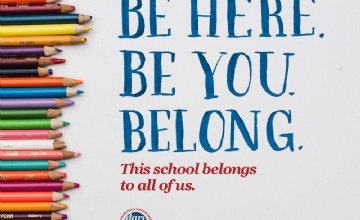 Welcome back to a sunny, warm Term 5! The children have come back eager to learn and with wonderful learning attitudes! What have we been learning?
English
We began our new book, 'Wizards of Once' which is full of magic and wonder! We met our main characters, Wish and Xar and wrote some fantastic character descriptions. We used a range of verbs and adverbs, nouns and adjectives to vary our vocabulary. We also wrote beautiful similes, comparing our characters to animals.
We have been reminding ourselves how to accurately punctuate sentences, remembering our commas between adjectives. We are also working very hard to improve our spelling. Please see below for extra information about spelling.
Maths
This week we have been looking at place value, understanding how to partition numbers in different, more complex ways. We used the manipulative to understand problems like 14 hundreds and 12 tens. We have been spotting number patterns and jumping in steps of 25, 50 and 100. We have solved problems with place value and have a GREAT understanding of number!
Please can you continue to practise your times tables as much as possible as we prepare for the Year 4 Multiplication check.
Values
Our Values topic is 'Be Here, Be You, Belong!' This is an incredibly important learning journey where the children learn about the importance of being themselves. In Year 4 we really value the importance of being unique but working as a team. We value each and every member of the class and accept everyone! We read the book, 'Can I join your club?' which highlighted the importance of making others feel included. We also read a book called 'The Only Way is Badger'. He wanted everyone to be JUST LIKE HIM... but it sadly didn't go well for him! We learnt that yes, of COURSE we should love and be proud of who we are, but we must accept our friends for who they are too!
Love to Learn
We are very excited to announce that we have been invited to enter the Turner Contemporary's annual art competition.
This year's theme Belonging is inspired by the work of Ingrid Pollard who will be bringing her major solo show to Turner Contemporary in Summer 2022. Pollard uses film, photography, sculpture and installation to explore ideas of identity.
This will be explored more throughout our PSHE topic next term; Be Here, Be You, Belong.
As well as taking part in art work within school, we are asking you to design something at home! With the theme being 'belonging' you can design anything from a painting, sculpture, contemporary dance or speech!
The winner of this competition will have their work exhibited at the Turner contemporary!
By your child entering this competition, you will be giving permission for their piece of art to be possibly displayed at the Tuner contemporary.
Please bring in your designs or send any videos to Mrs Winchcombe (poppy.winchcombe@chiltonprimary.co.uk) by the 28th April. These will then be passed on to the Turner Contemporary.
Reminders
- Team Sky are bringing home their personalised weekly spellings. Please practice these as much as possible, ready for checking on a Friday!
- The children need to bring their reading record books in daily for checking. Remember to quiz on AR. There are lots of books on MyOn - especially Non-Fiction