New School Dinners at Chilton!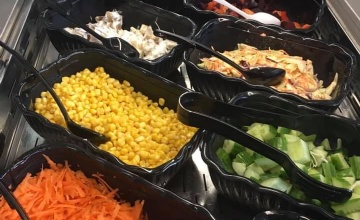 Independent Catering is now providing our healthy meals and our young diners are licking their lips at the prospect of trying out the nutritious menus in the weeks ahead.
There is a wide choice of dinner and pudding to meet all dietary needs prepared fresh every day.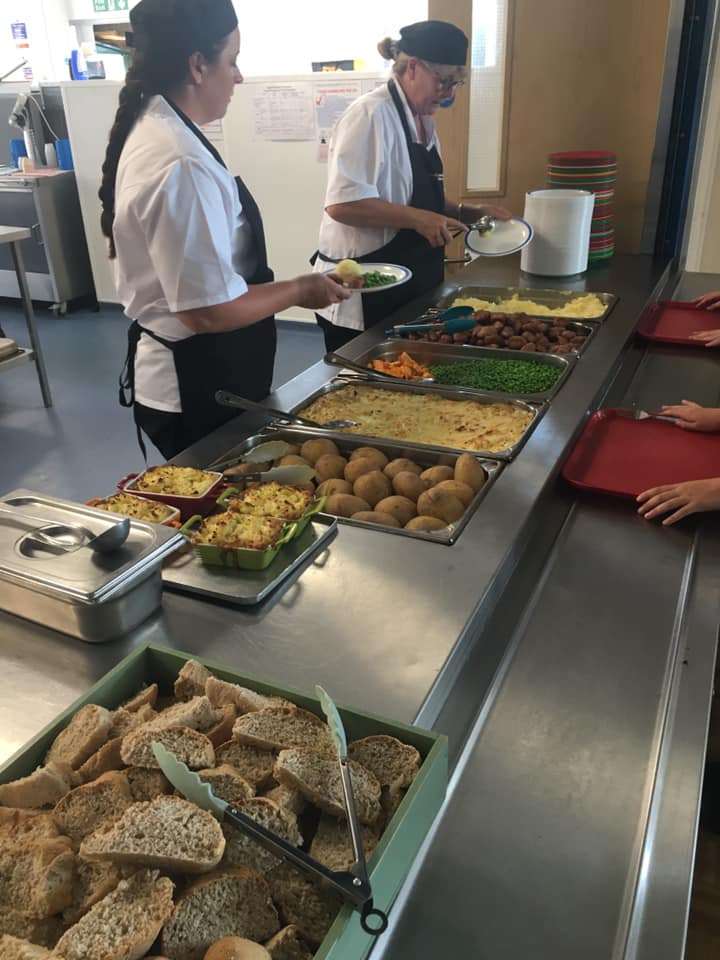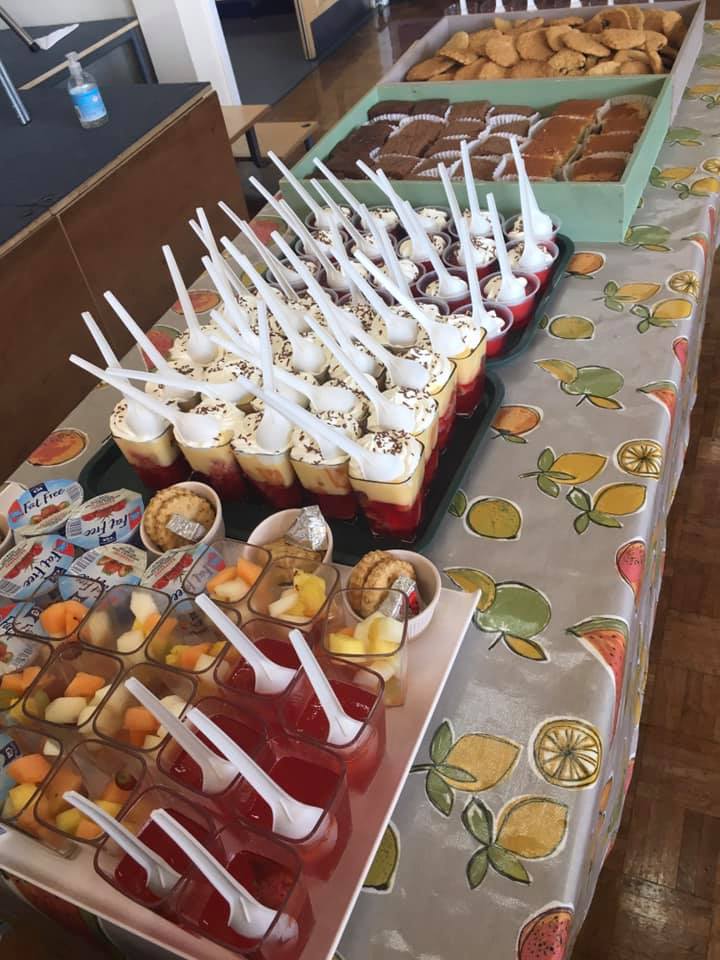 One day's options show the diversity of fare served up for the children. Chicken lasagne; spinach, sweet potato, lentil curry and rice; macaroni cheese; jacket potato with variety of fillings; fresh carrots and garden peas; wonky strawberries; homemade flavoured breads; fruity yogurts; cheese and biscuits.
Arthur in Year 3 said: "I love the new salad bar. There is lots of choice and lots of new things to try. My favourite are the olives," while fellow pupil Max added: "I always eat all my dinner as it tastes so yummy! The new salad bar is really cool. They have things like pickles, salad and pasta! It's so tasty."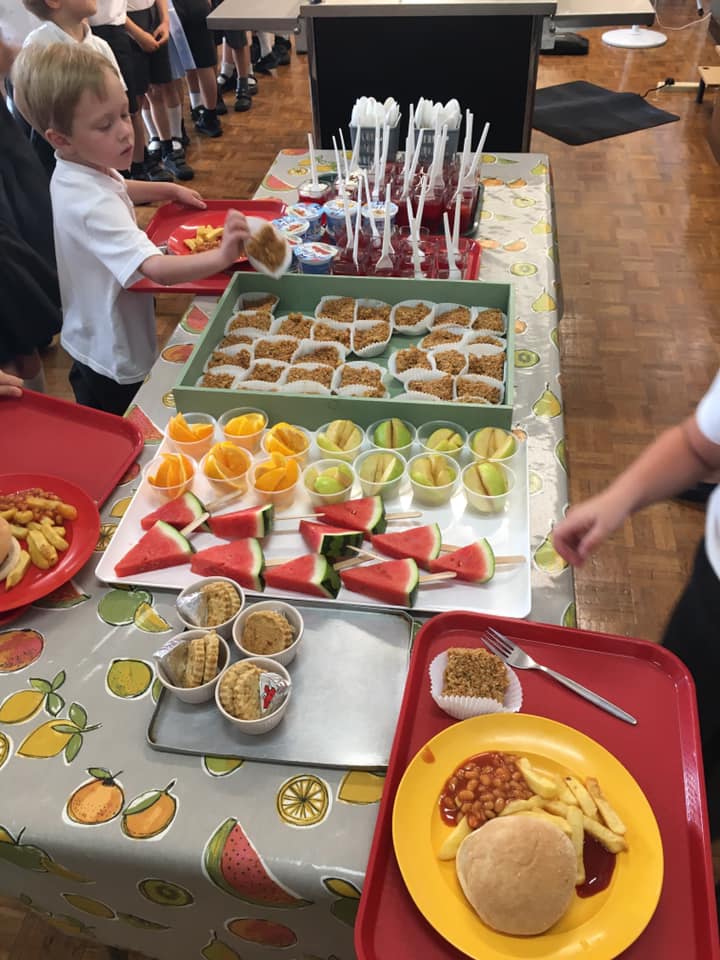 Helen Rolandsen is Mobile Manager for the Sevenoaks-based company. She is working with the school kitchen teams for several weeks teaching them the way the company expects their meals to be prepared and presented.
She explained: "I'm a bit of a foodie and I believe it is very important to give our children the best nutritionally balanced healthy range of meals to enjoy.
"We prepare, cook and serve our meals 'old school' with all of our dishes prepared fresh each day from locally-sourced produce whenever possible.
"We offer a range of four options on our daily menu for dinner and pudding and there is always a salad bar and fresh fruit too.