Starting Reception in September 2020?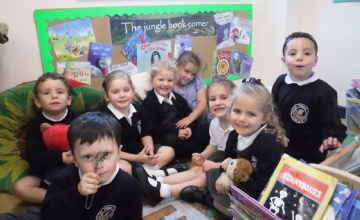 Come and see our School!
"Pupils, staff and leaders live and breathe 'The Chilton Way'. Not only to pupils excel academically but they develop and celebrate exceptional personal skills and qualities too – Ofsted 2019"
We are running school tours every Tuesday Wednesday and Thursday from 8th October to 5th December at 10:00 and also 2:00.
We have one evening tour running on 3rd December at 7pm.
Please call 01843 597695 to book in for one of the tours.