About Us.
One Childhood, One Chance.....
We asked our newest Reception parents for feedback after their children completed their first term at Chilton. Here's what they told us:
"Very pleased! He's so happy and his teachers are amazing!"
"You are a fab bunch - thank you for all of your hard work"
"Couldn't be happier"
"I am grateful for the teachers' care and patience"
"Thanks for doing a great job with our son, he loves going to school"
"Chilton is such a happy and welcoming school"
Our Junior Leaders visited Heart FM and made this advert for Chilton:
Because every minute counts....
Our vision for Chilton is a place where pupils will have excellent attitudes towards learning, thriving within every aspect of school life and their learning - to ensure their education with us equips them with the aptitudes they need for the future in secondary school, higher education, university or the world of business and commerce. The team at Chilton work towards building life long learners, with the aspiration to become the best that they can be.
Team Chilton works towards becoming a school with consistently outstanding results and a well-deserved reputation for academic rigour delivered through an innovative and enterprising curriculum. "The Chilton Way" is the glue that binds us all together as a community.
Our children are equipped with an outstanding tool kit for learning through our 'Learning Powers':
Aspiration, Engagement, Enquiry, Diversity, Challenge, Collaboration and Autonomy.
Underpinning these are our fundamental school values which represent the school environment and community that every child deserves:
RESPECT, EQUALITY, COURAGE, KINDNESS.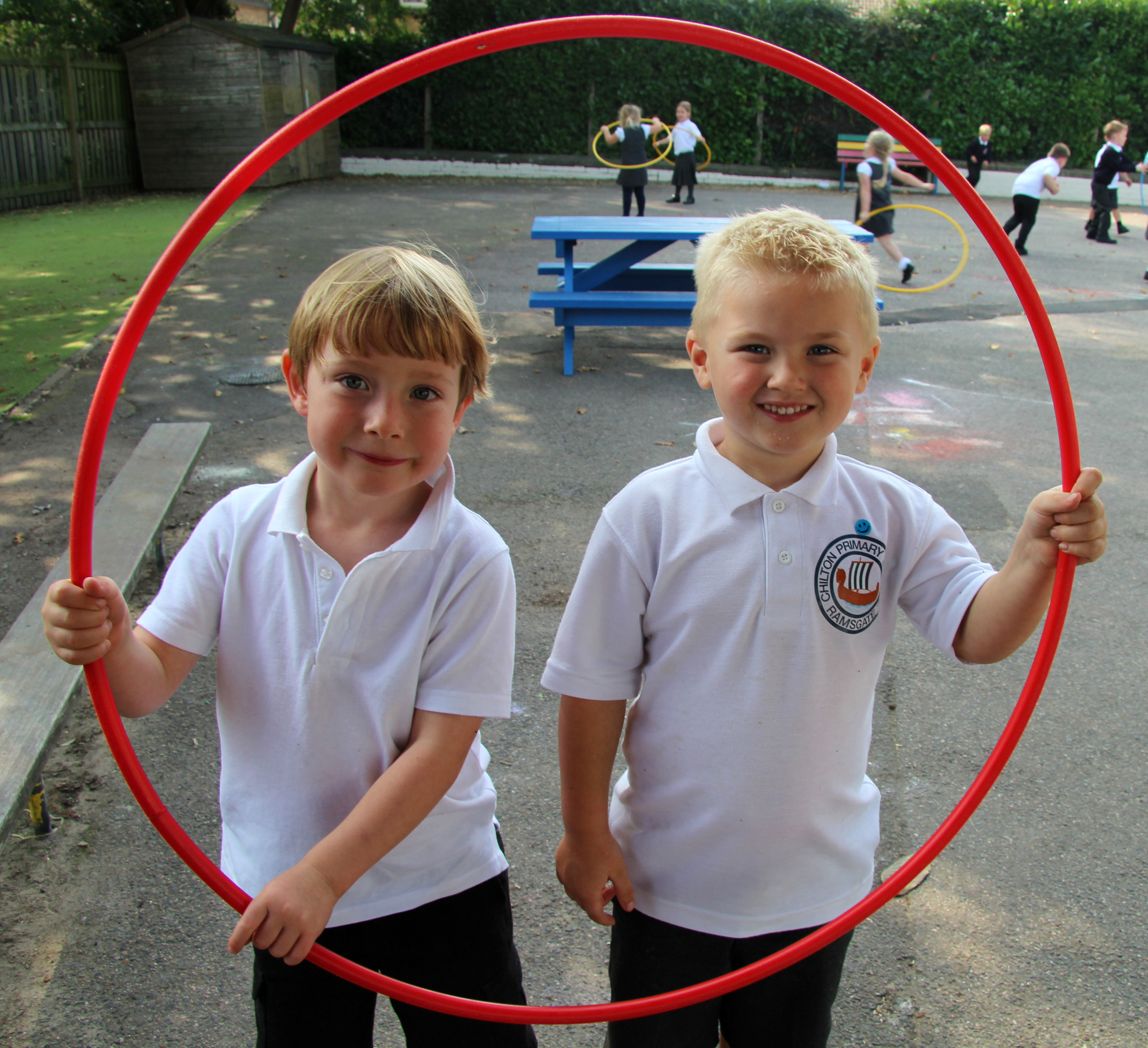 Chilton Primary School pupils come from all faiths, ethnicities and backgrounds and as a result create a learning culture where everyone, whatever their ability, is challenged to do better and supported to achieve.
We will continue to cater for the well-being of pupils emotionally as well as educationally and physically. Pupils will be confident, articulate and well-rounded individuals, who will achieve their very best and be prepared for a wide range of social and professional situations.
Chilton Primary School is committed to developing its staff to ensure they are always at their professional best. In practice this means time in the week dedicated to training and collaborative planning, as well as providing opportunities for staff members to take initiative and apply their own ideas. Our teachers are skilled, committed and dedicated practitioners and exude enthusiasm and passion for their profession. They are dedicated to every child and aspire for each and every individual to achieve their every potential.
We see our school as an active part of the local community, and this community, with its people, businesses and other organisations, as vital constituents in our curriculum and educational programme.
Staff Contact Details:
Leadership:
Mrs Law – headofschool@chiltonprimary.co.uk
Miss Barrow - natalie.barrow@chiltonprimary.co.uk
Miss Cheshire – hannah.cheshire@chiltonprimary.co.uk
Mr Lamprell - m.lamprell@chiltonprimary.co.uk
Mrs Hughes (SENCo) - emily.hughes@vikingacademytrust.com
Reception and Key Stage One
Miss Jordan – victoria.jordan@chiltonprimary.co.uk
Miss Wright - nicki.wright@chiltonprimary.co.uk
Miss Davey – emily.davey@chiltonprimary.co.uk
Miss Keam - poppy.keam@chiltonprimary.co.uk
Mr Pile - michael.pile@chiltonprimary.co.uk
Mrs Rowland-Hill – helen.rowland-hill@chiltonprimary.co.uk
Key Stage Two
Mr Potts - m.potts@chiltonprimary.co.uk
Mrs Cousins - claire.cousins@chiltonprimary.co.uk
Mr Abel - tom.abel@chiltonprimary.co.uk
Mrs Gale - michaela.gale@chiltonprimary.co.uk
Mr Mason - sean.mason@chiltonprimary.co.uk
Miss Lane – amy.lane@chiltonprimary.co.uk
Mr Wheeler – david.wheeler@chiltonprimary.co.uk
Miss Isaac – carol.isaac@chiltonprimary.co.uk
Mr McAuley - alex.mcauley@chiltonprimary.co.uk
Mrs Bax - paula.bax@chiltonprimary.co.uk
Mrs Barlow – sophie.barlow@chiltonprimary.co.uk
Pastoral and Support Team
Mrs O'Grady – angie.ogrady@chiltonprimary.co.uk
Mrs Archer – sheila.archer@chiltonprimary.co.uk
Mrs Downs – fiona.downs@chiltonprimary.co.uk