International Primary Curriculum
Chilton Primary uses The International Primary Curriculum (IPC) to teach the curriculum outside of Maths and English (although cross curricular learning with English and Maths are made and exploited). The children refer to these lessons as their 'topic' lessons and at Chilton, we aim to devise engaging and varied learning opportunities in every subject. At Chilton, subjects are always taught in 'blocks' rather than through one lesson per week. This means that children return to themes and learning objectives regularly and frequently allowing for 'linked up' learning and skills that build to be transferable across subjects.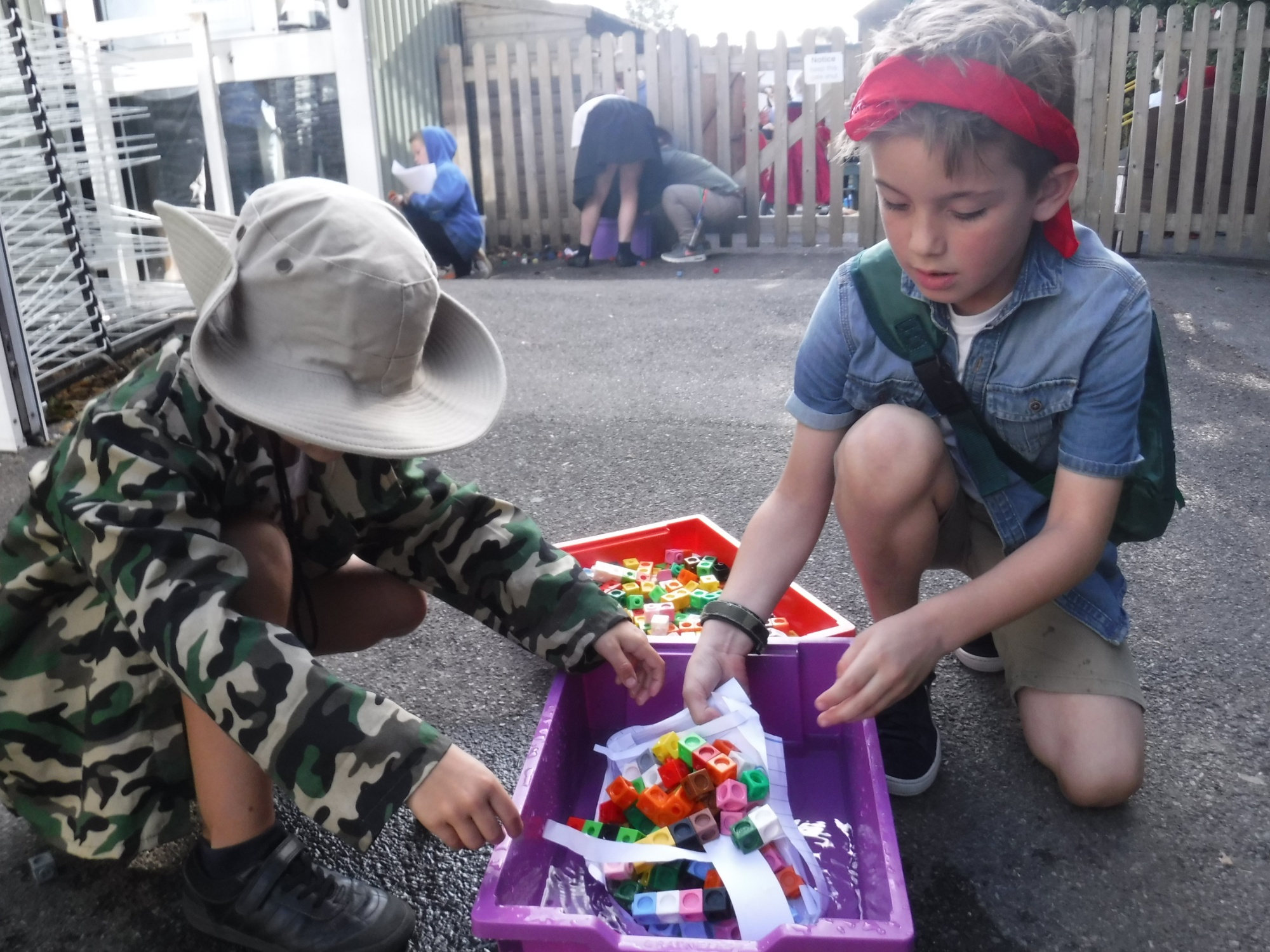 CLICK ON THE BLOGS TAB ABOVE TO EXPLORE OUR MOST RECENT LEARNING!
The IPC is one of the fastest-growing curriculums in the world today. It is a comprehensive curriculum for 3 – 11 year olds, with a clear process of learning. Each unit (or topic) contains specific learning goals for every subject, including for personal learning and for international mindedness.
Within the IPC many subjects are covered. Teachers begin with a 'knowledge harvest' to establish what children already know about a subject and what they want to know. Learning can then be tailor-made for the children's lines of enquiry. Each topic begins with an exciting 'entry point' - this is to really hook children in to the themes of the unit and to get them thinking and excited about what is ahead. Each unit of learning also ends with a celebration and 'exit point' where classes and year groups will celebrate their achievements and learning outcomes together. We try to invite families in as often as possible to share in these exit point celebrations with us - the children love to become the teacher to their parents! Teachers also look for opportunities for visits out to explore a topic and invite visitors in to school to share their expertise. Year 1 recently invited an emergency responder in to tell them all about his job Year4 visited Monkton Nature Reserve and Year 1 have a visit planned to an amazing Forest School.
The subjects taught by the IPC are:
Science,

Geography,

History,

Technology,

Art,

Society

International
The IPC enables the school to meet its educational vision - we want our children to enjoy their learning; develop enquiring minds, develop the personal qualities they need to be good citizens of the world and develop a sense of their own nationality and culture while at the same time developing a respect for the nationalities and cultures of others. Most of all, we want our children to develop the skills they will need in order to confidently face the world of tomorrow. The IPC also allows for lots of investigation, experiments and active learning. Our pupil surveys tell us that this is what our children like best about their topic learning and so we continuously look to find as many exciting learning opportunities as we can provide!
Further details on the IPC and how it is used to support children's learning and development are available at: www.greatlearning.com/ipc/.