Peer Mediators
The Important Role of Pupil Peer Mediators: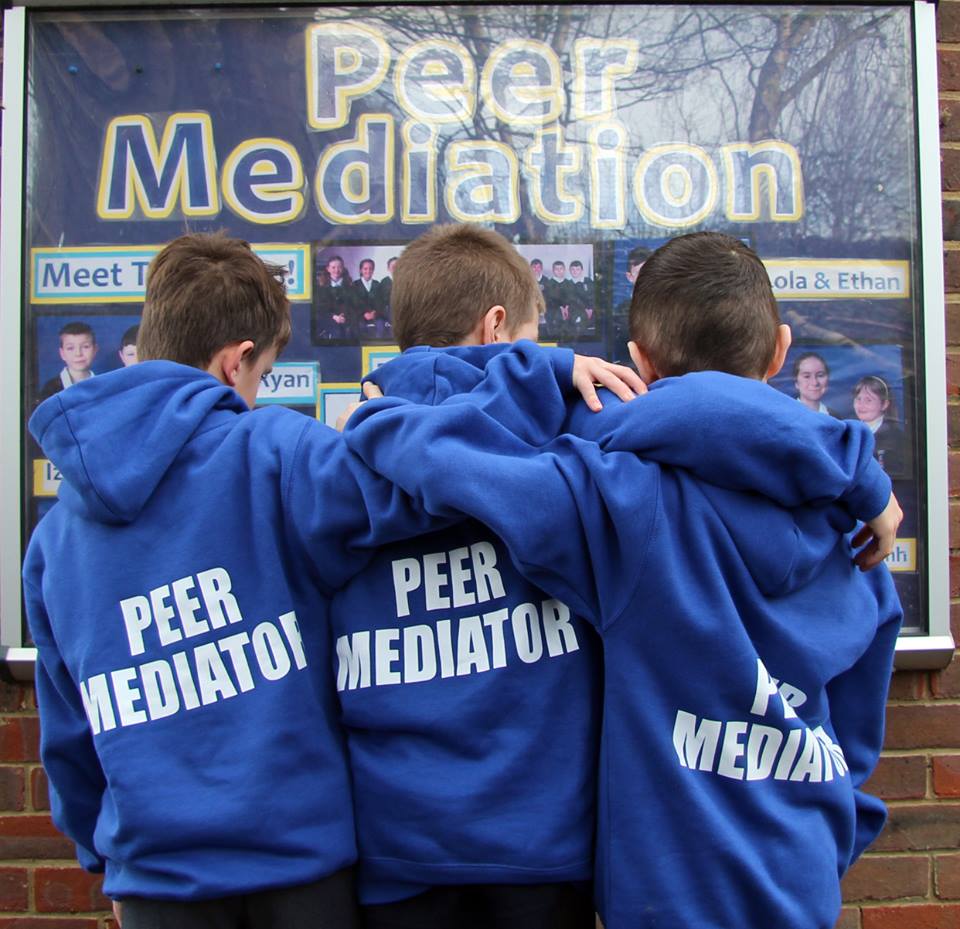 Our newly trained peer mediators are now in action! In the weeks since they started, the 12-strong group has given advice and helped iron out disputes between children in the Key Stage 1 and 2 playgrounds where they have a highly visible presence during lunchtimes.
They work on a rota basis of two team members each session and they are easily identifiable for younger pupils - their smart new hoodies with Peer Mediator emblazoned across the back in large white letters are funded by Chilton Fundraisers. The group were selected after they made a written application for the important role, and the chosen candidates then underwent six weeks of training with teacher Michaela Gale, who is the school's well-being leader. Chilton first launched the project a year ago under the Dover and Shepway Mediation Service which is now operating in the Thanet area, and it was such a success that the school has made it an integral part of their way of life. The role includes listening to disputes and discussing issues with the pupils involved with the aim of reaching a fair and friendly solution. Any situations that they are not confident to deal with are referred to the adult lunchtime playground supervisors for further action.