SMSC
SMSC stands for Spiritual, Moral, Social and Cultural development in schools.
Chilton strives for the thoughtful and wide-ranging promotion of pupils' spiritual, moral, social and cultural development.
Spiritual: Explore beliefs and experience; respect faiths, feelings and values; enjoy learning about oneself, others and the surrounding world; use imagination and creativity; reflect.
Moral: Recognise right and wrong; respect the law; understand consequences; investigate moral and ethical issues; offer reasoned views.
Social: Use a range of social skills; participate in the local community; appreciate diverse viewpoints; participate, volunteer and cooperate; resolve conflict; engage with the 'British values' of democracy, the rule of law, liberty, respect and tolerance.
Cultural: Appreciate cultural influences; appreciate the role of Britain's parliamentary system; participate in culture opportunities; understand, accept, respect and celebrate diversity.
"Diversity is the one true thing we all have in common. Celebrate it every day."
One of our Learning Powers is 'Diversity' and this goes hand in hand with our school value of 'Respect' and our fundamental British Values. We actively seek to explore, exploit and celebrate what makes each and every one an individual. We believe that learning about each other in this way builds understanding and respect. It teaches us how to navigate and understand the world in which we live. It teaches us to build friendships and manage relationships. Diversity teaches us about people and culture, it broadens our horizons, builds aspiration and leads us down amazing paths of discovery.
We explore Diversity, SMSC and British Values in a number of ways:
Assemblies
Whilst our assemblies are broadly Christian, all religions are explored, compared and contrasted. We endeavour to discuss world events both past and present and we learn about important figures who have fought for equality with courage and the impact these individuals have had upon the world.
International Primary Curriculum
A key element of the IPC is internationalism. In every topic, learning is placed in to a global context.
Values Weeks
Our values weeks put a culture of respect, equality, courage and kindness at the forefront of everything we do. We explore each of the values at school level but also make links to wider society and life beyond school. In term 5, we focus on a project called 'Good to be Me' where we learn about what has contributed to who we are and develop our cultural awareness.
Religious Education Curriculum
RE is taught in blocks at the start of every term. We learn about religions but also from them – making links to our own experiences and lives.
The whole curriculum
We look for exciting, involving and engaging learning activities in every curriculum area. Teachers are enthused and motivated to seek out memorable learning experiences. We use our outdoor spaces, trips to the local community and further afield and invite visitors to school to enrich and diversify learning.
Well-Being approaches
This academic year at Chilton we have been working on strategies to support children's emotional well-being. School is a busy and bustling place and we have identified that our children need time and space to reflect, relax and think. Our well-being team is led by teachers and they have introduced a number of strategies to provide opportunities throughout the school day for children to calm and take stock of their feelings.
Worry Boxes
In every class and in the hall and at lunchtime, we provide the children with blue worry boxes. Children can leave notes for class teachers or me and we will follow up on these, no matter the worry. This gives an avenue of communication but also means that children feel that they are listened to. Worry boxes are also promoted in registration time as a way for children to get something off their chest first thing, rather than it staying with them all day.
Learning Journals
Learning journals are used in a number of ways. They can be feelings logs but they are also an opportunity for children to make a note of how they are feeling – this can be positive or negative! The journals are a great way for teachers to understand a child's mood and to respond to that accordingly.
Peer Massage and Yoga
Children can come in from playtimes full of energy and bubbling with their activities. It can be tough for them to suddenly switch back in to learning mode and so we use peer massage or children's yoga to start the afternoons. For peer massage, there are clear guidelines to instruct how it should be carried out and children can opt in or out. The yoga is very simple and both strategies give children very useful time to calm and ready themselves for the afternoon.
1k a day!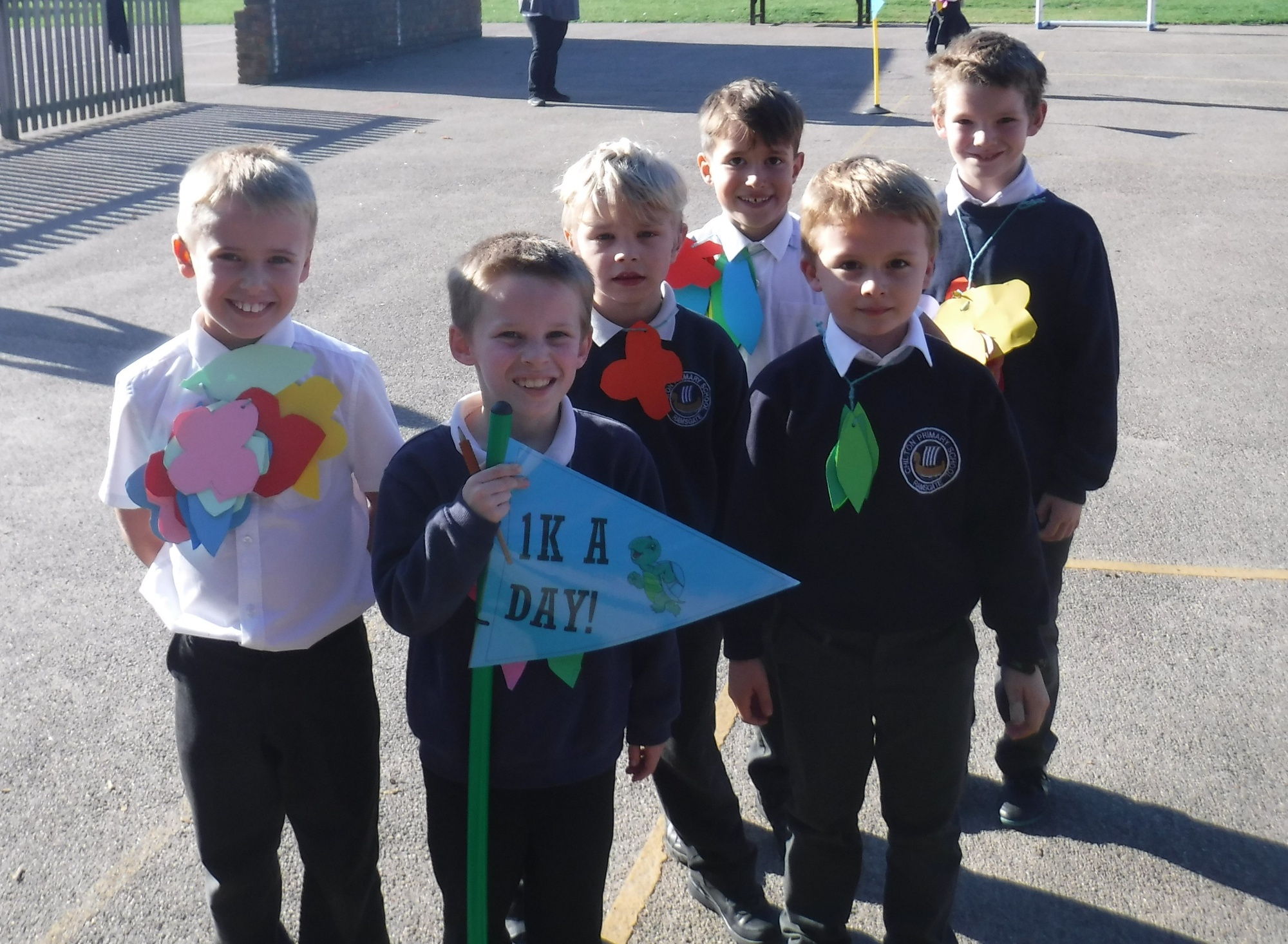 Children in Years 1 - 6 undertake a ten minute daily challenge to work towards running 1k per day! The focus of this is on the effort and perseverance - not the completion of the distance. This is not only to promote exercise as a normal part of daily life but also in support of the positive effects of regular exercise on mental health and well-being. The Change 4 Life campaign recommends that primary children should be active for 60 minutes per day and so with playtimes and our 1k per day, we aim to contribute to those minutes!
Learning Reflection
At the end of the day, classes have been beginning to devote time to reflection about their day and learning. This helps children to process what has happened, to take away the positives from their day and communicate what could be better for the next day.
Peer Mediators
A group of Year 5 children are fully trained to assist children from Reception through to Year 6 with any playtime issues.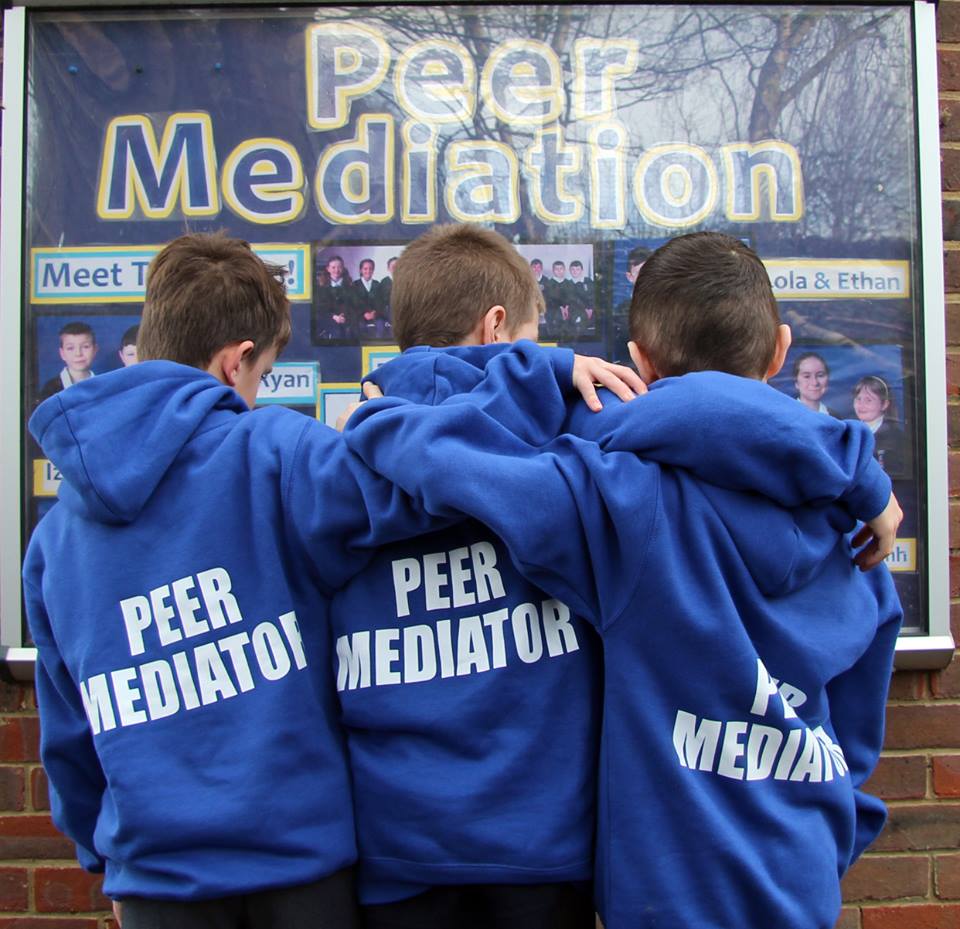 Children can always speak with any member of staff if something is on their mind and we would, of course, always encourage parents to contact us if there is something we should know. As part of our passion for 'One Childhood, One Chance' we know that a child can only reach their potential if they are happy and safe and we continue to develop our well-being strategies at Chilton to support both children and their families.