Year 1
Team Sapphire
Oh Team Sapphire, where to even begin! Thank you for making this year an absolute blast. You have all been truly amazing and I can't thank you enough for all of your hard work, enthusiasm and big smiles along the way. We have had so much fun this year from dressing up as firefighters, making gingerbread men, making smoothies, designing and making our own cars, to ending our year by toasting marshmallows on the fire pit – delicious!
I know that all of the adults in Year 1 will miss your bubbly characters but just know that we are very proud of each one of you. You are so ready for Year 2 and your journey of blossoming has only just begun!
Have a fantastic summer, Team Sapphire.
Lots of love,
Miss Davey, Mrs Smith and Mrs Skelton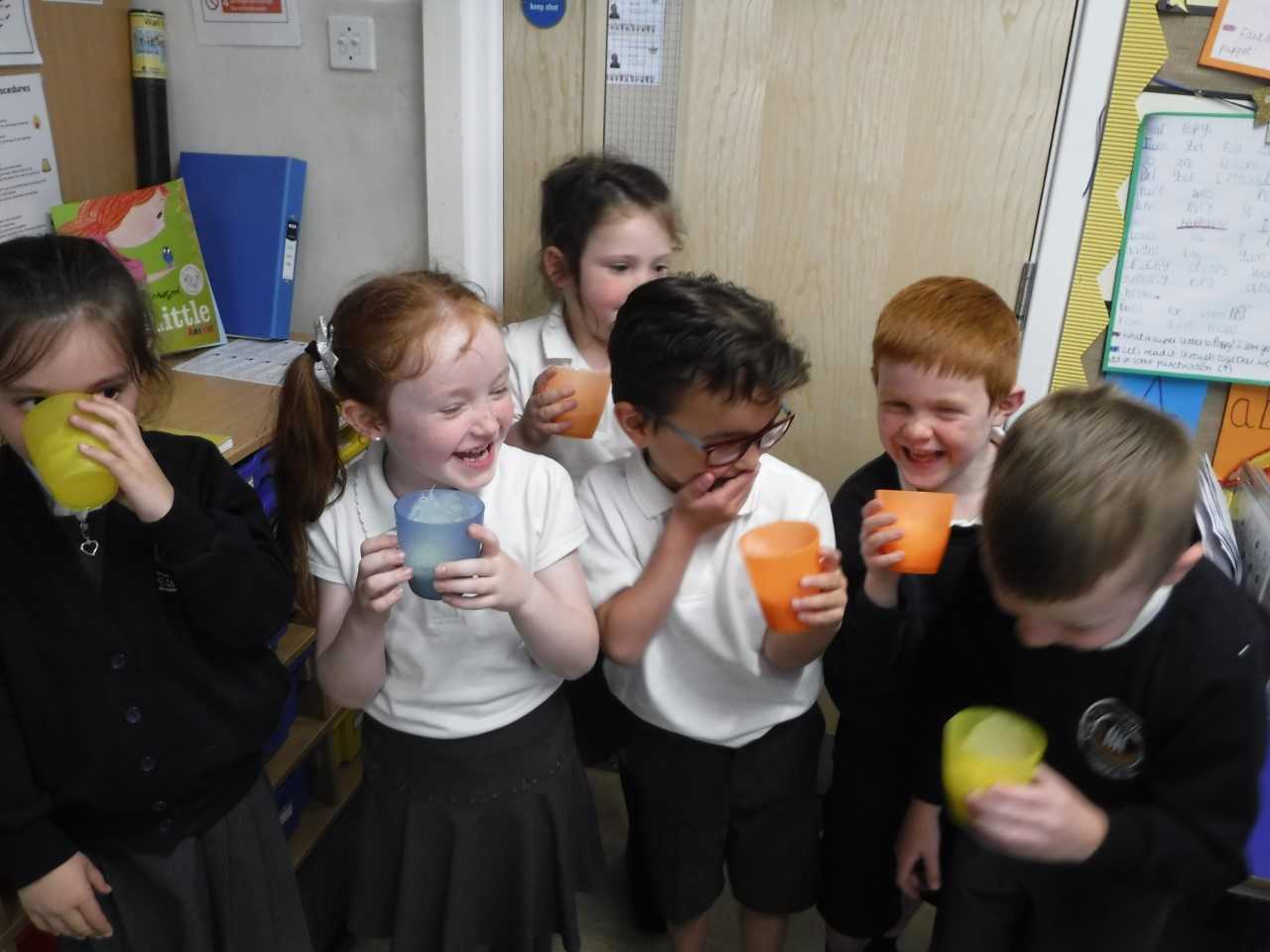 Team Cornflower - Heading up to Year 2!
Wow, how quickly did that year go? Team Cornflower have blossomed in so many ways this year. Some of them have grown quite a few inches too! We have had such a wonderful year full of great learning, wonderful friendships and a LOT of fun! From visits from a strange old Toymaker, to making wands in the magical woods...it really has been a year jam-packed full of fun experiences! Some of our favourite parts of Year 1 were:
-Times tables tests (!)
-Cooking gingerbread men
- Making pizzas
-Going to Tesco
-Massaging our parents
We will really miss this wonderful class but it makes us very happy knowing that they are going into Year 2 with lots of confidence, kindness and a real passion for learning. Have a wonderful summer, Team Cornflower!
Lots of love, Mrs Gale, Mrs Brown and Mrs Skelton