RECEPTION PLACES SEPTEMBER 2018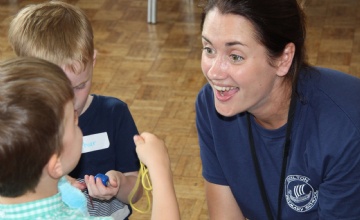 Is your child due to start school in Reception in September 2018? Come and see our wonderful school! We are running tours in November and December:
Tuesdays - 7th, 14th, 21st, 28th November and 5th December at 10:00
Thursdays - 9th, 16th, 23rd, 30th November and 7th December at 11:00
Fridays - 10th, 24th November and 1st, 8th December at 2pm.
Please contact the school office to book your place on 01843 597695.
There is also an evening tour on Tuesday 12th December at 7pm - no need to book for this, just come along on the evening.
We look forward to welcoming you!