Weekly News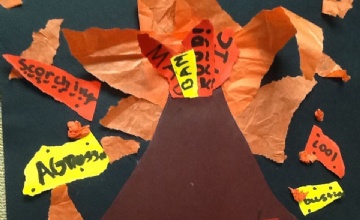 Weekly News – 3rd April
Maths
This week in maths we have been consolidating our skills in addition and subtraction. We have been working with decimal numbers and making sure we could accurately present our written methods. We have been building our mental maths skills – some of us using resources to 'make and break' number bonds to help us with quick addition and subtraction. We practised our rounding skills to help us add and subtract. We then used our skills to solve investigations.
English
This week we spent a lot of time in our time machine, whizzing through different times through the creation of the world. Using images from the 'Pebble in my Pocket' book, we wrote fantastic descriptive vocabulary and then practised the skills of using conjunctions, using openers and prepositions. Our sentence construction is really improving but we must remember to use our commas after a fronted adverbial!
Next week we will be beginning a new book called 'The Water Tower'. This is a graphic novel with a dark twist! We can't wait to read it.
Values
We continued our 'Good to be me' learning with some amazing portraits. We learnt about our favourite hobbies in French. We have been learning about zones of regulation and how we can learn to regulate our emotions. We understand that it is okay to get mad or frustrated but we must try to identify our triggers and come up with ways for us to calm down.
Team Topaz have been computing and learnt 'Surf it'. The children had to save and copy photos from the internet into a document.
If you haven't already, please ensure that France letters are returned as soon as possible.
Home learning:
Create a volcano! In Science we will be mixing materials to cause an explosion! Can you create a volcano to help us with this experiment? Be as creative as you can.
Please enter some content for your blog post here.