Charity and Community
Chilton Heroes working for the Community
Our school values of RESPECT, EQUALITY, COURAGE and KINDNESS teach us that our community does not end at the school gates. We raise funds for charity as part of our learning on internationalism, citizenship and PSHE. This also links closely with our learning on British Values: Democracy, Individual Liberty, The Rule of the Law and Mutual Respect.
We will add details of all of our charity and community work to this page throughout the year....
March for Marsden - 20/2/23
A member of our school community recently completed three and a half years of leukaemia treatment. To celebrate this and show our support, we took part in a sponsored walk - our March for Marsden to raise money for The Royal Marsden Hospital. We raised over £1000!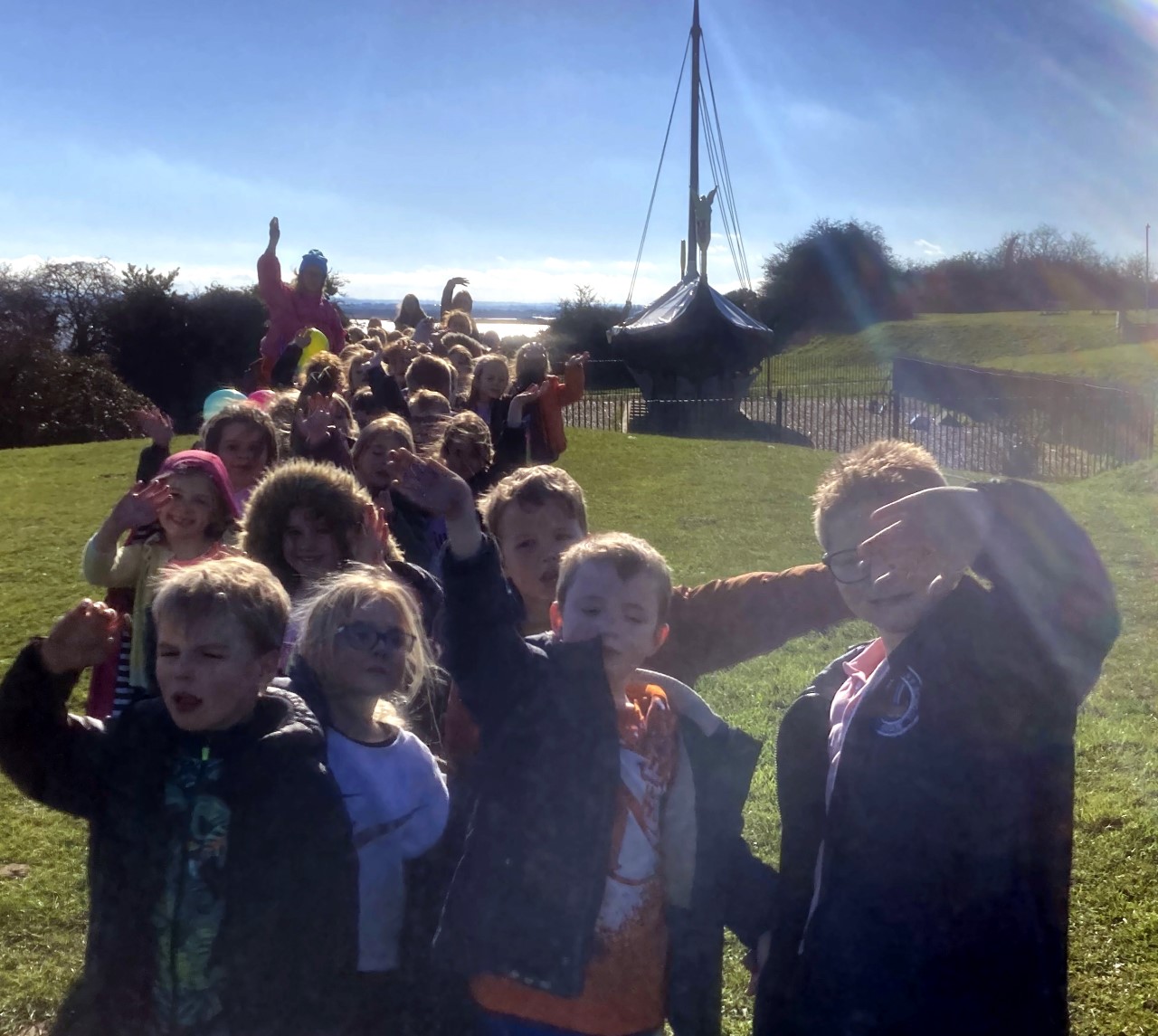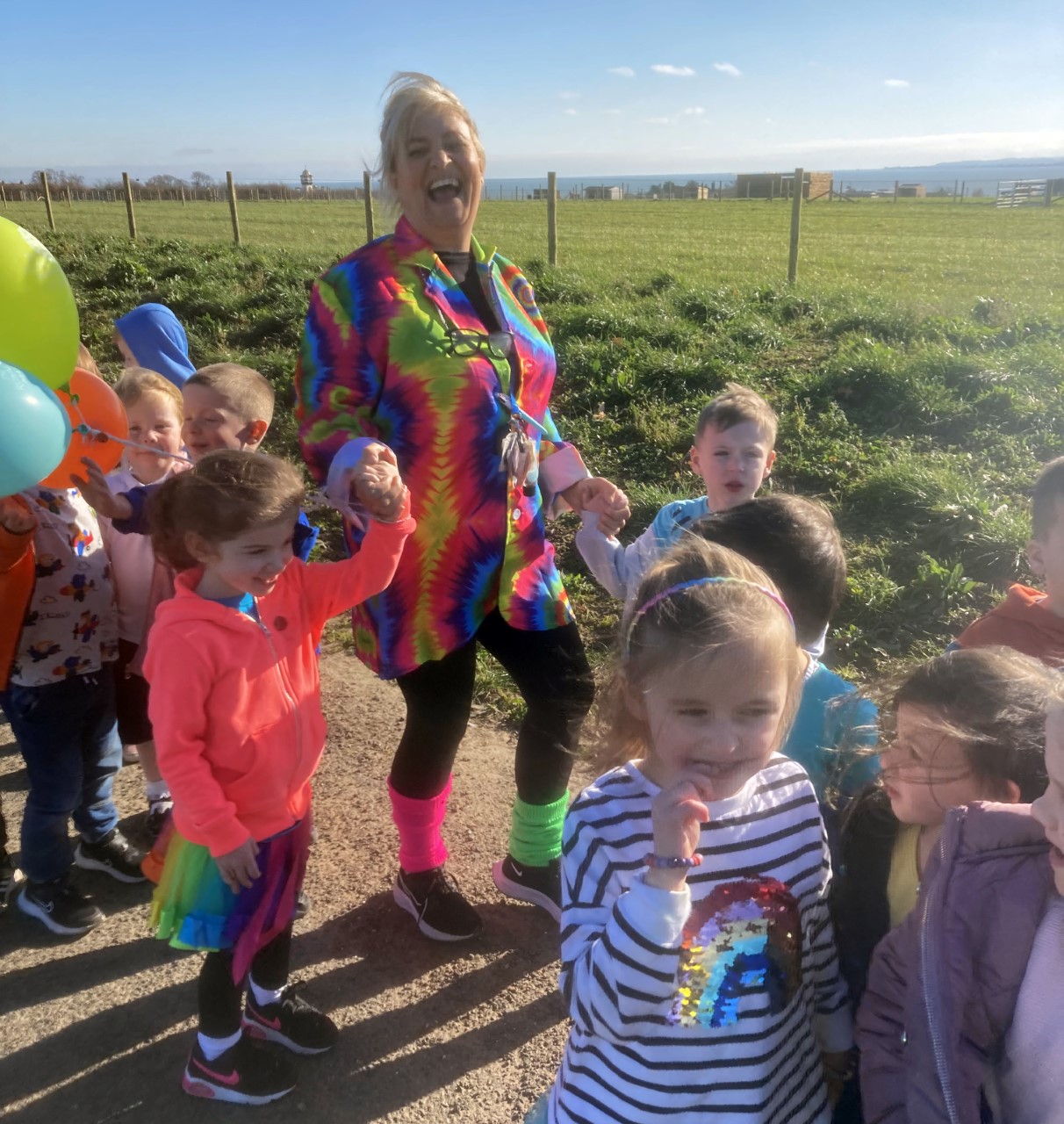 Number Day - Raising Money for the NSPCC.
On Number Day (3rd Feb 2023), we dressed up as Times Tables Rockstars or in number themed costumes and raised over £400 for the NSPCC.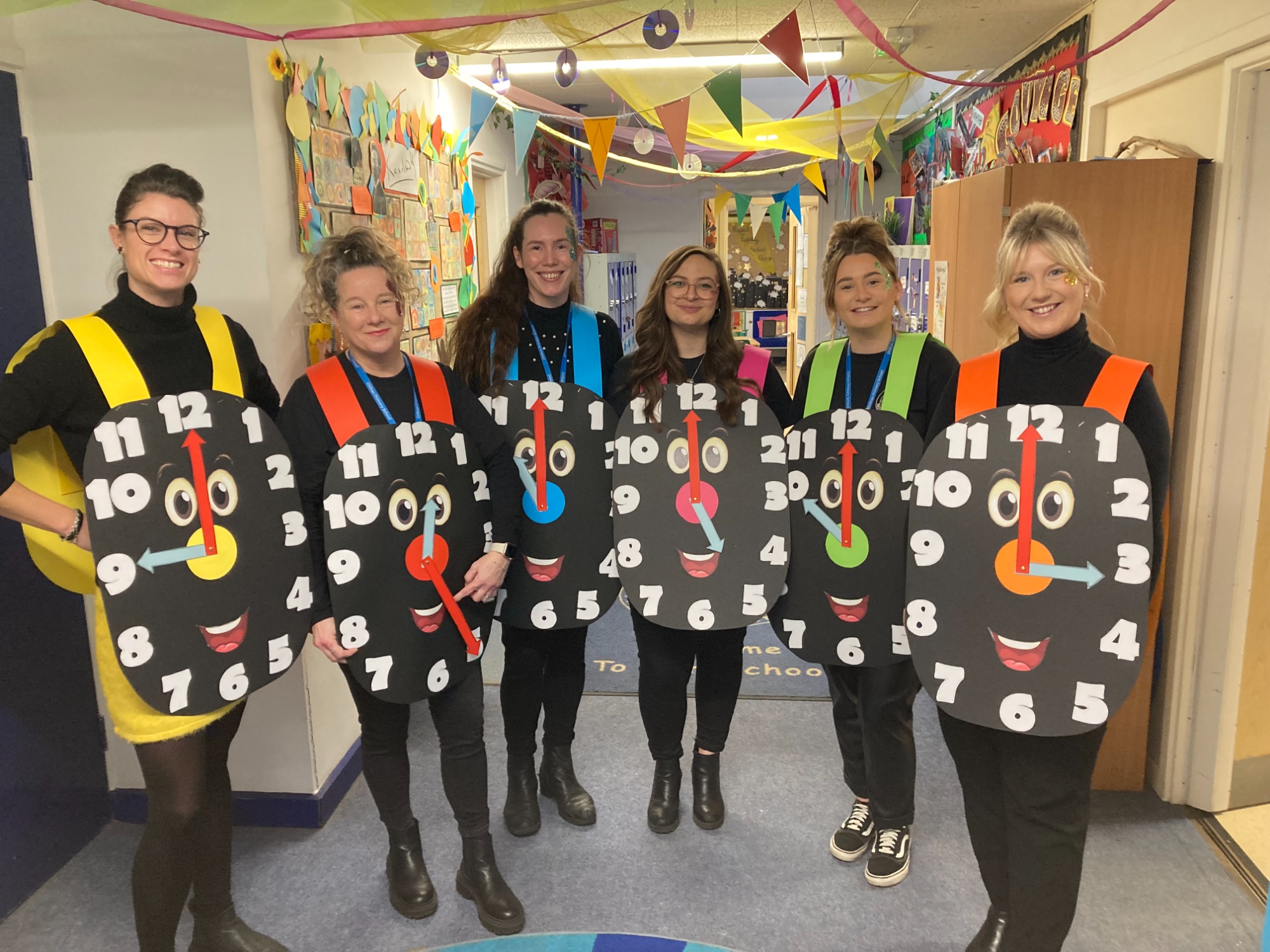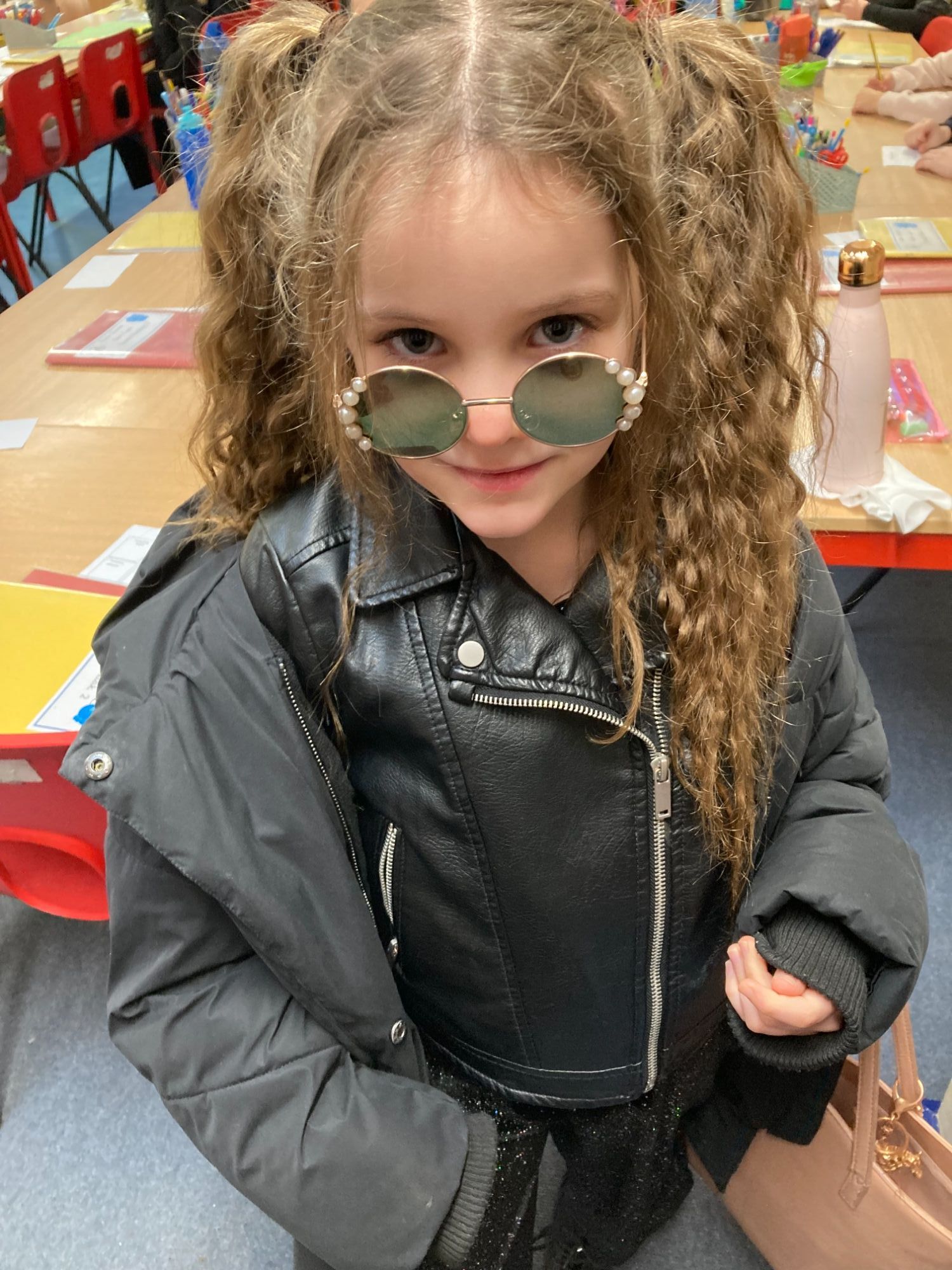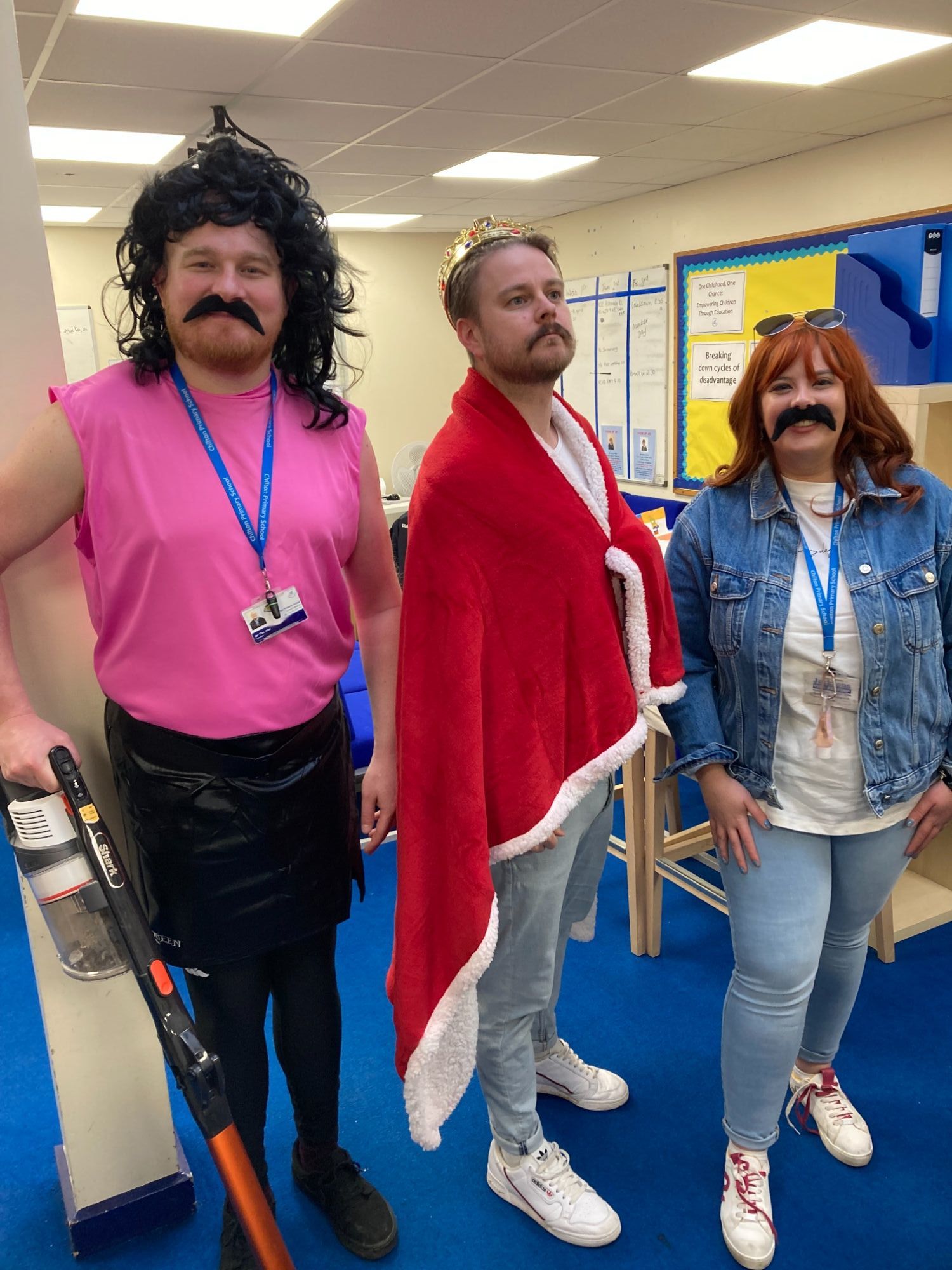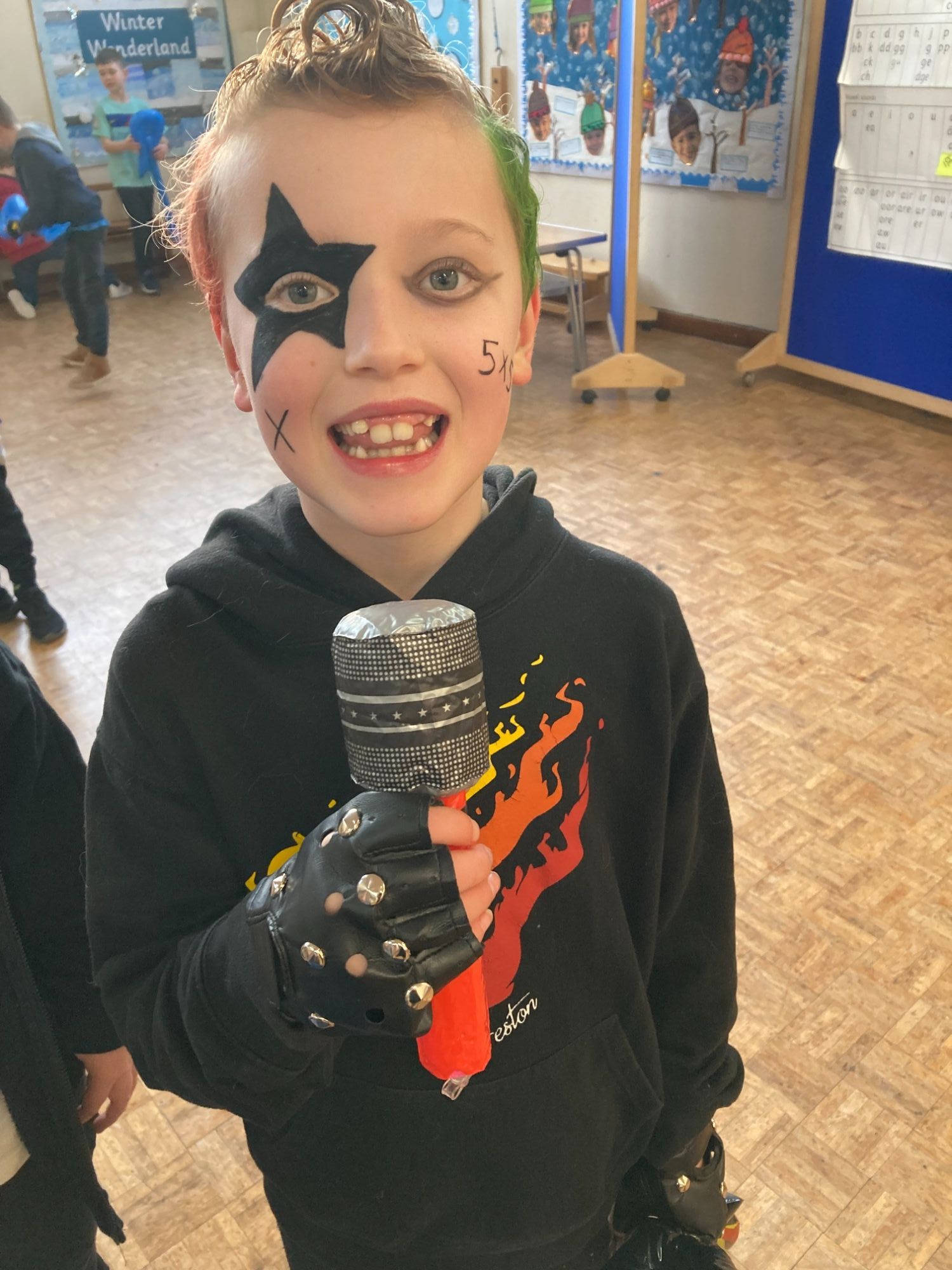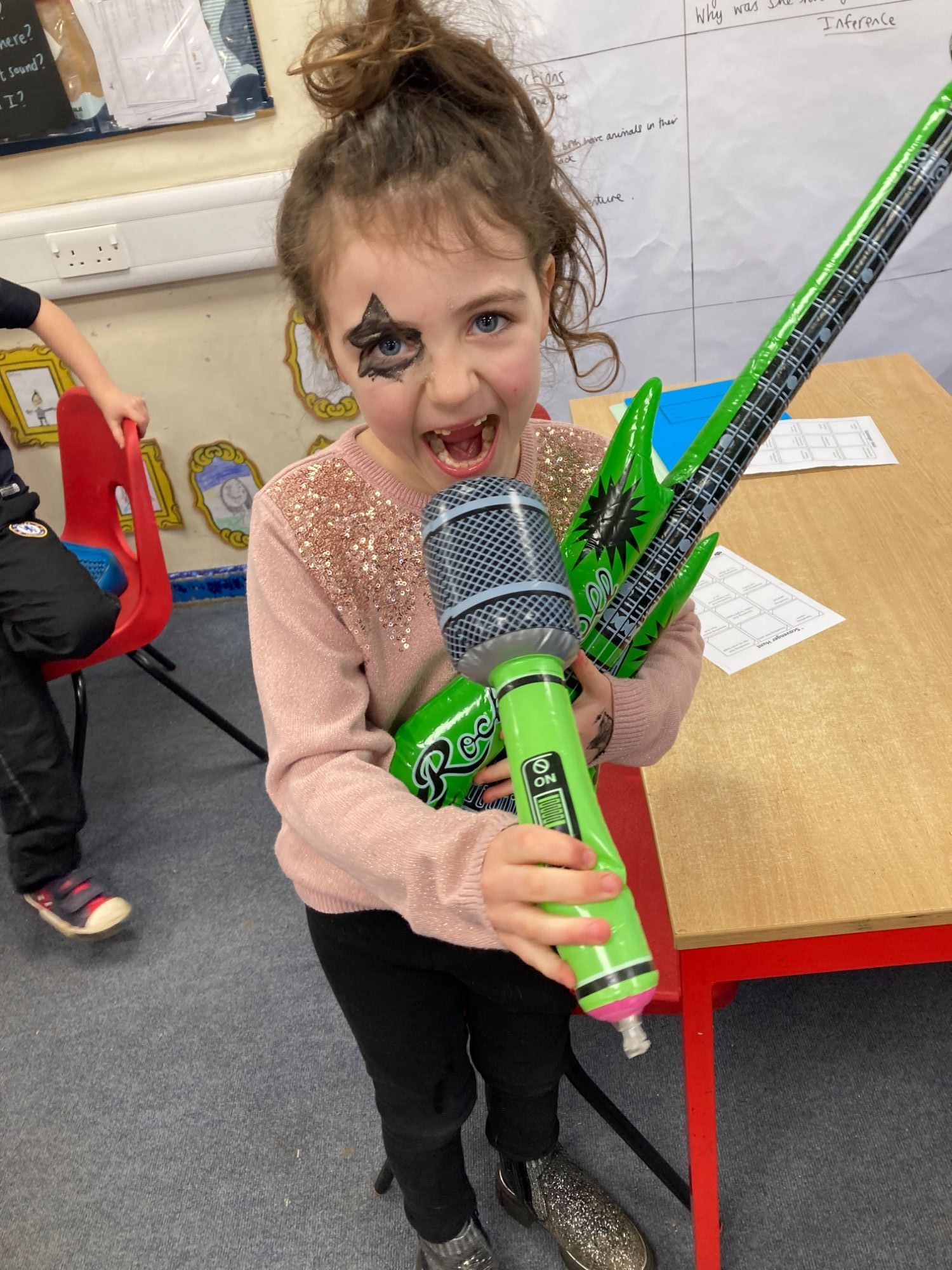 Autumn Term 2022 - Litter Picking Heroes!
Our Litter Picking Heroes joined the Mayor of Ramsgate and local residents to complete a litter pick in Montefiore Woods in Ramsgate. These heroes also regularly litter pick around the school.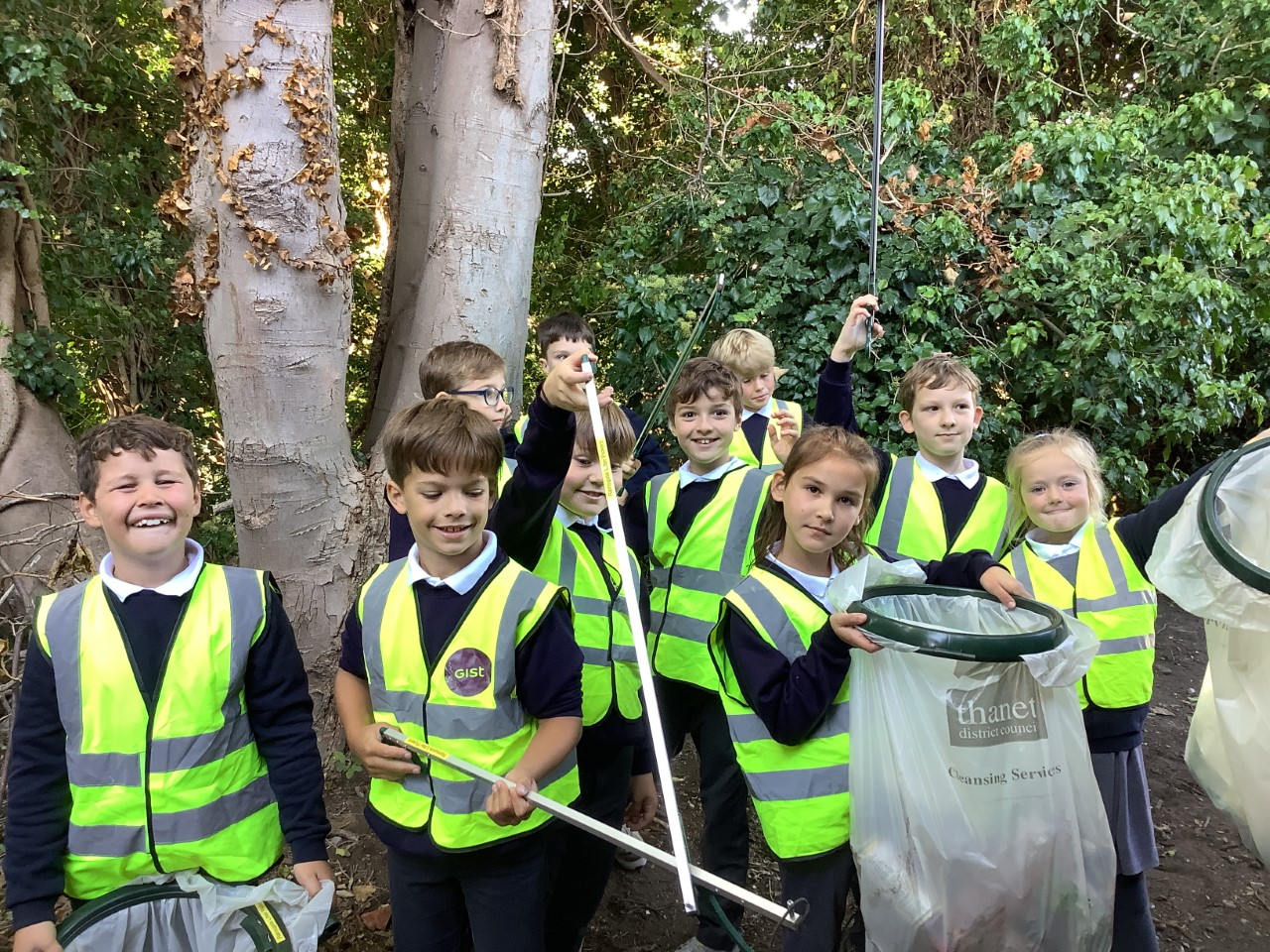 Number Day - February 2022
We dressed up as Times Tables Rock Stars (which is the site we use to help us learn our multiplication facts) and took part in a range of mathematical activities. Children made donations to the NSPCC.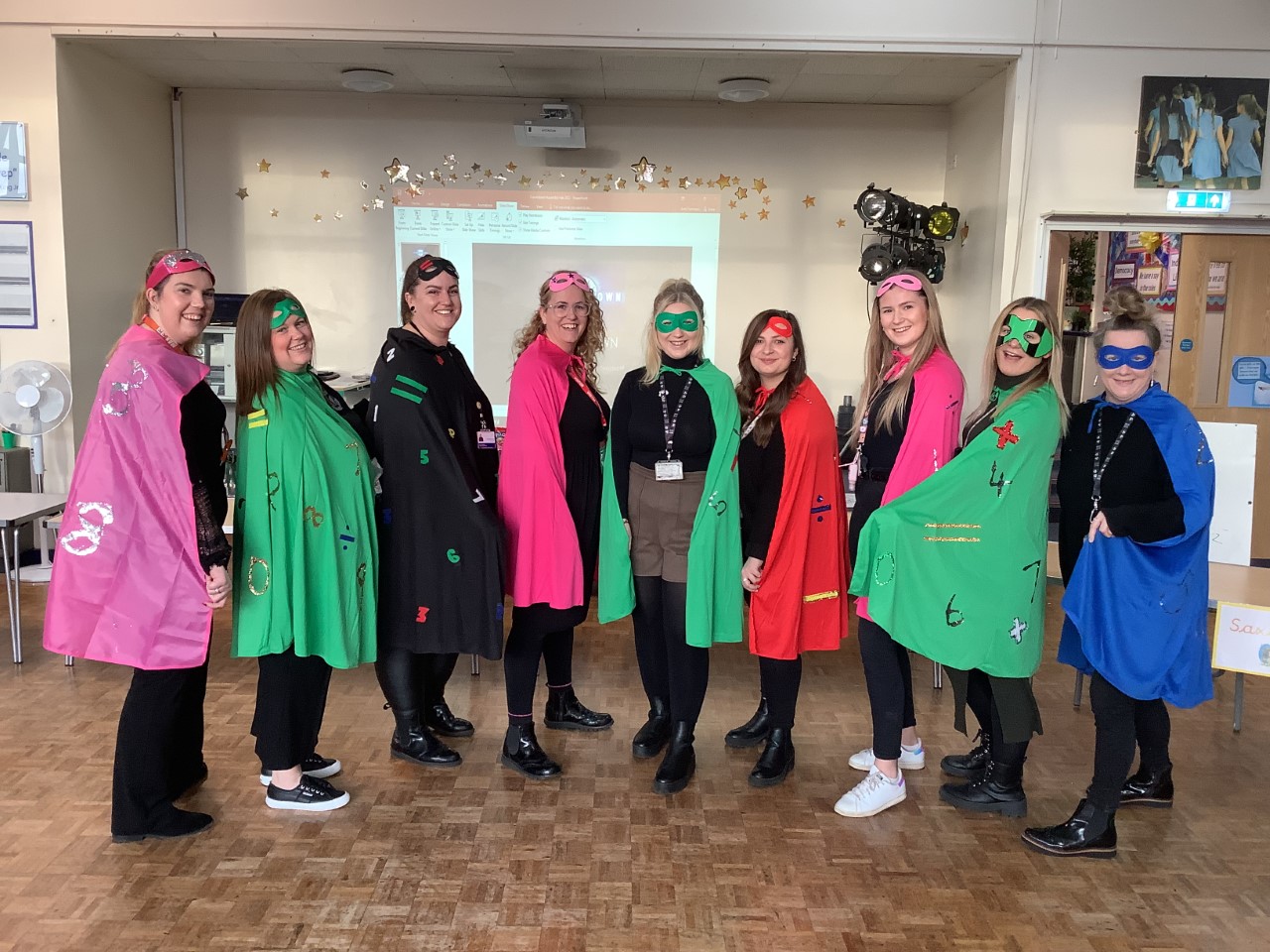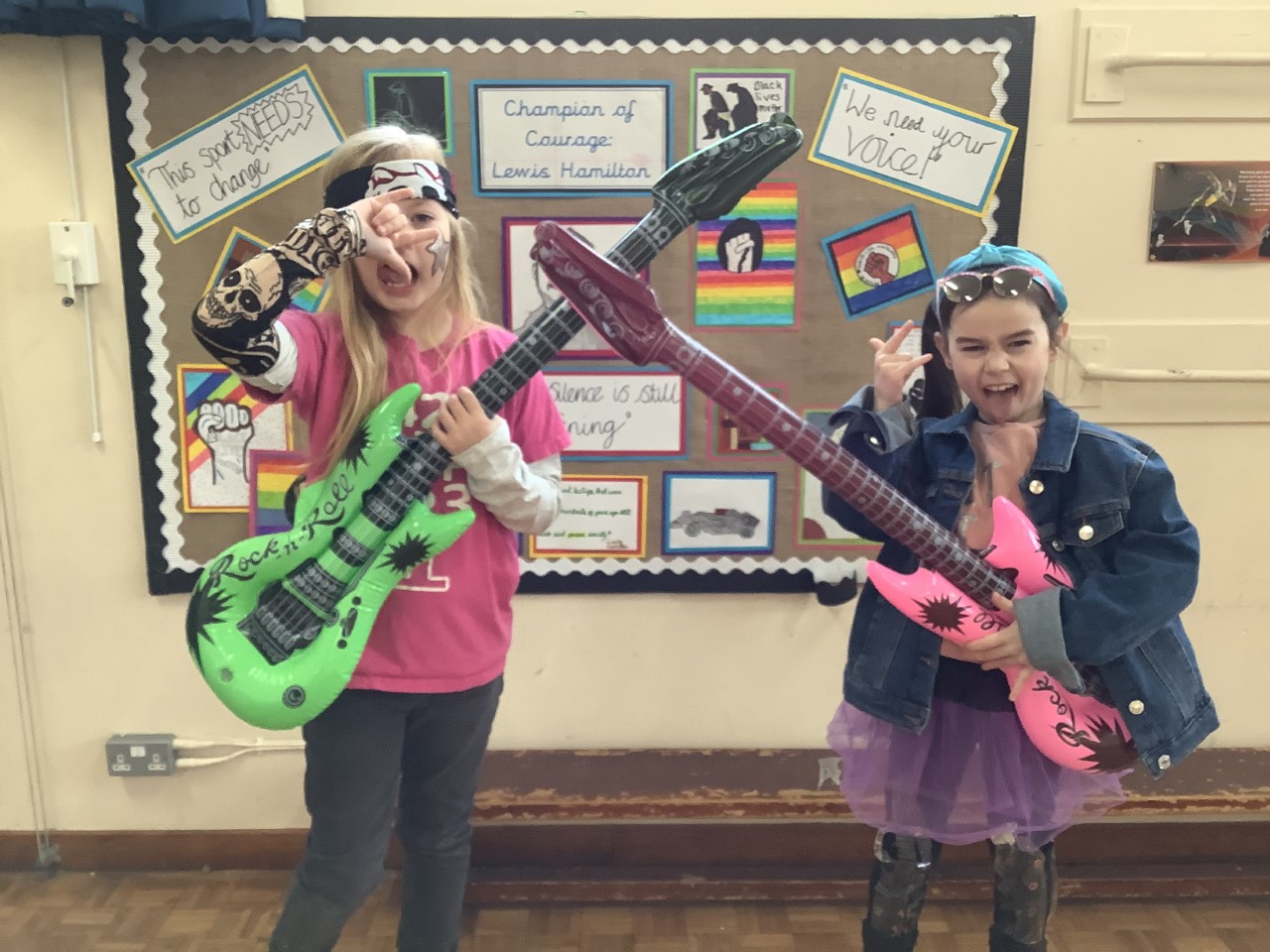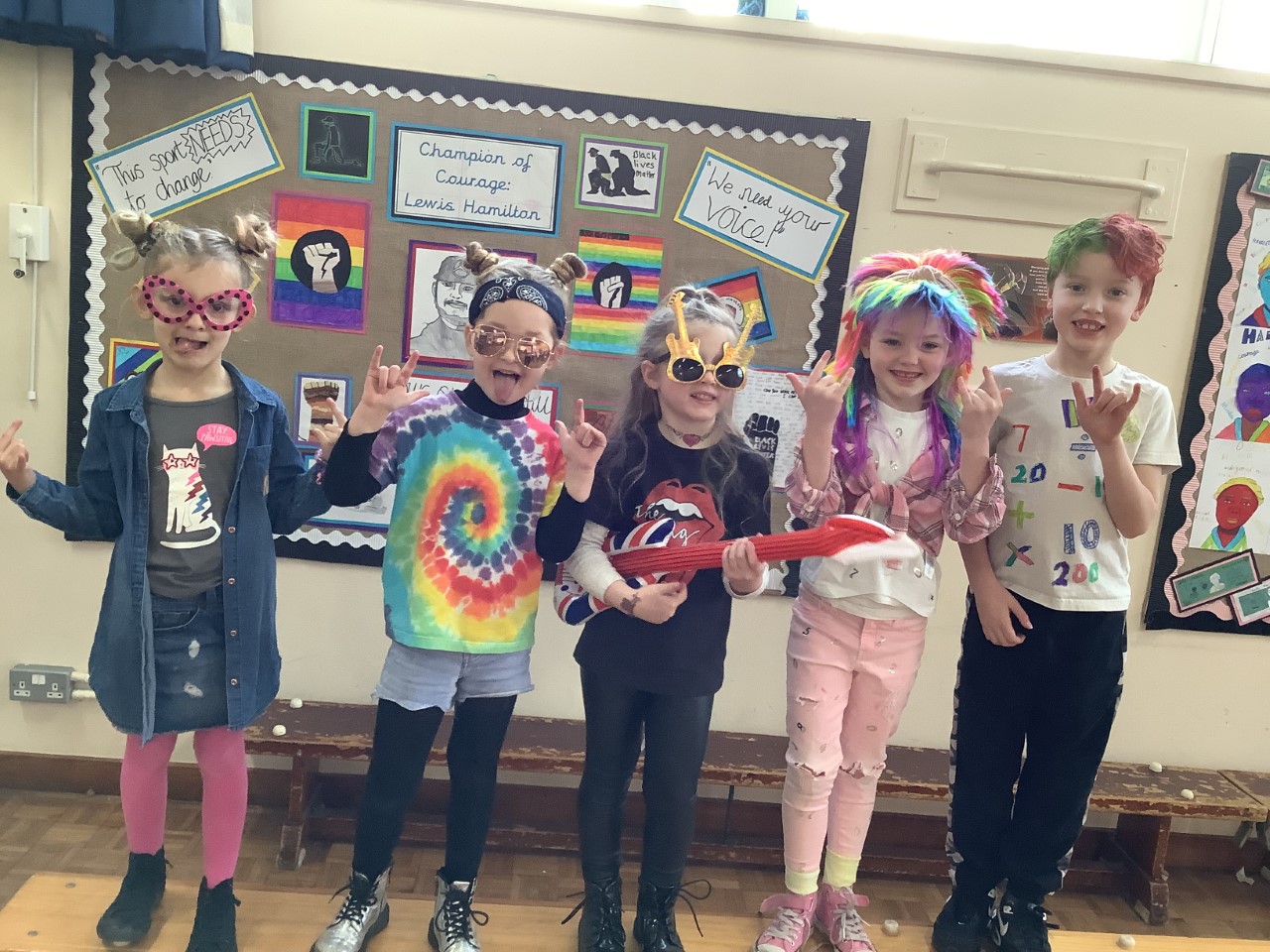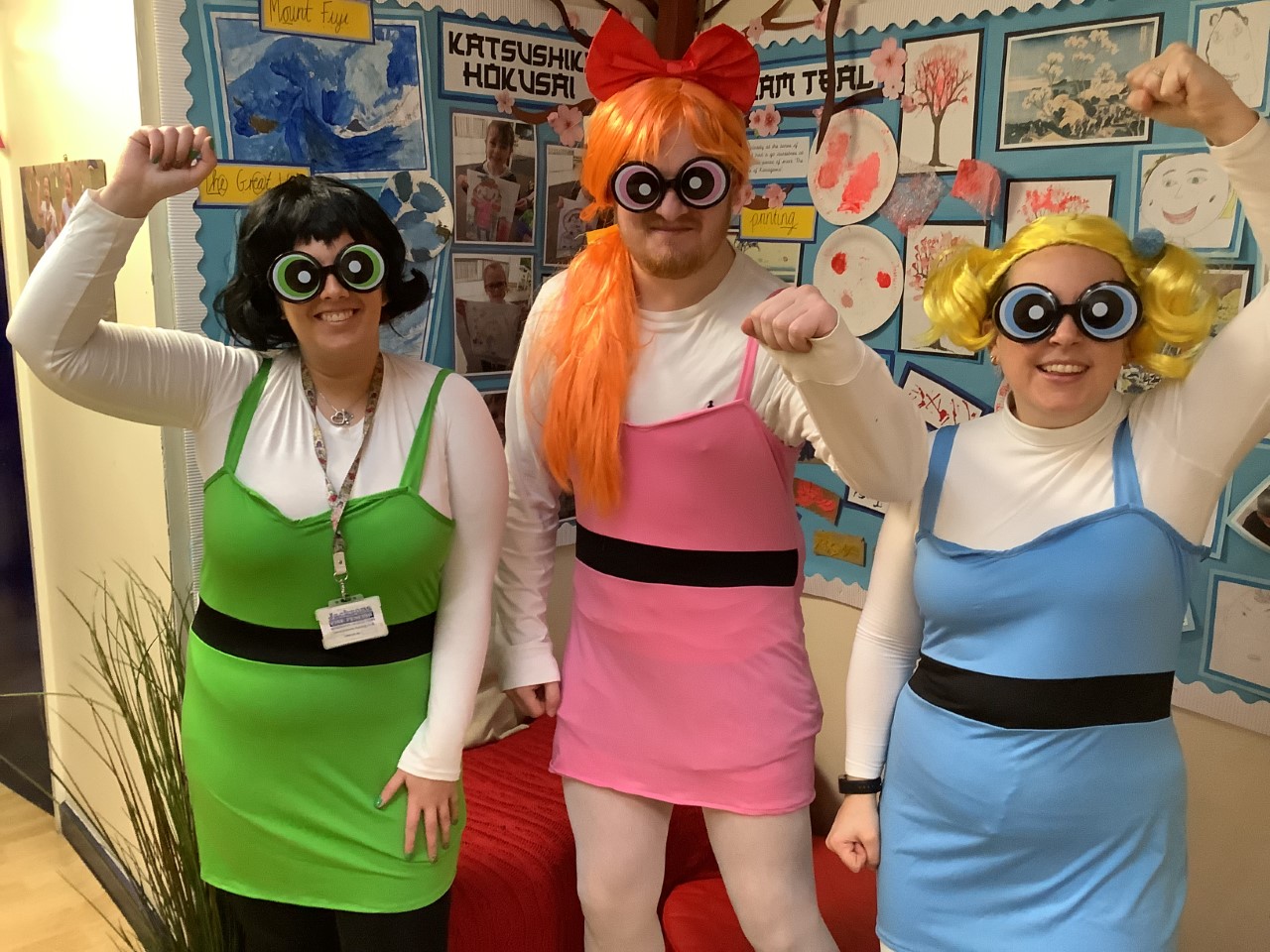 Thanet Food Link Appeal - October 2022
Our Christmas food bank appeal for Thanet Food Link collected hundreds of donations from the children. This charity provides emergency food parcels and also supplies food at shelters for homeless people in Thanet. Huge thanks to everyone at Chilton showing such amazing generosity and kindness.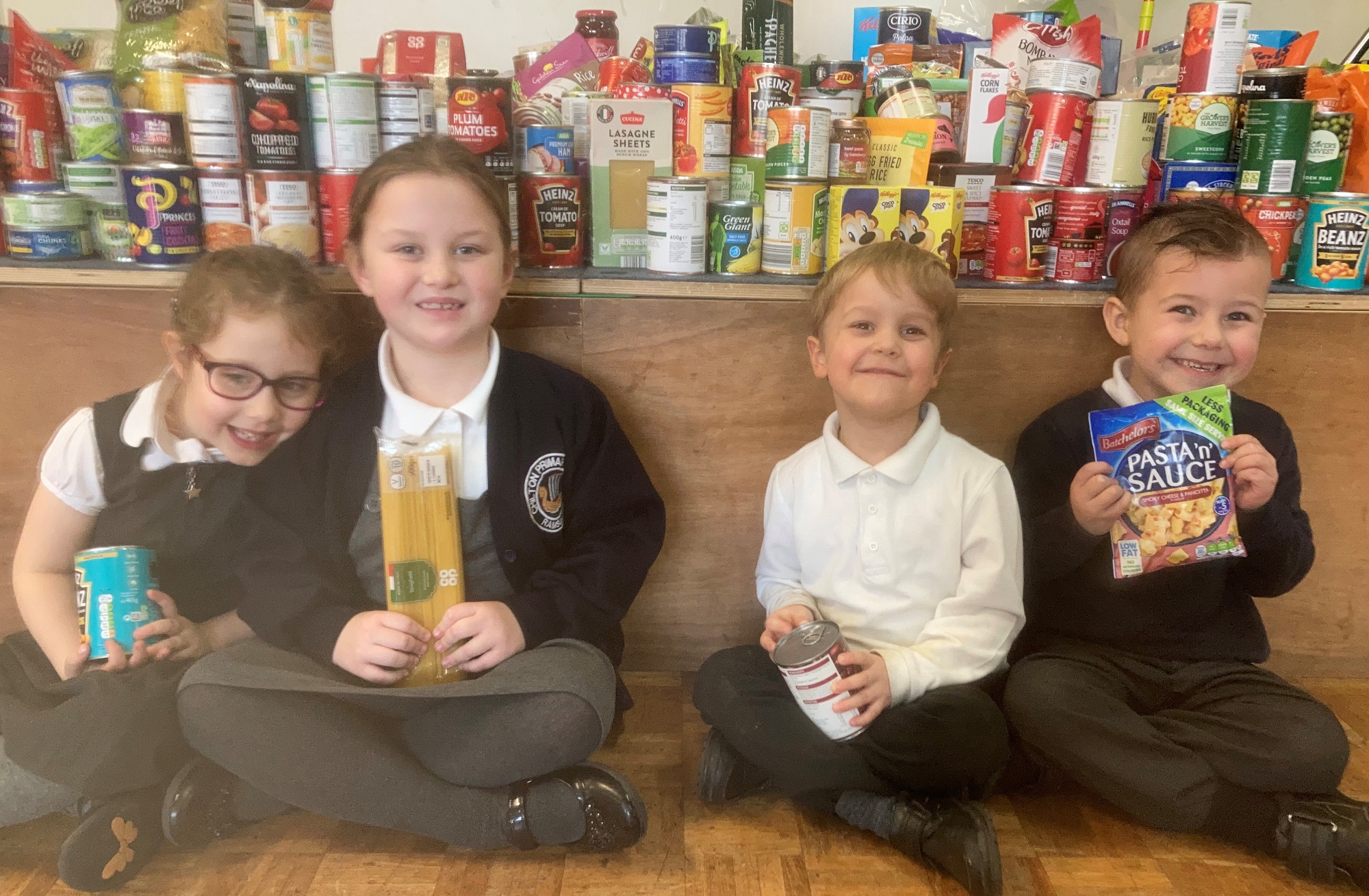 Comic Relief 2021 - 19th March - Crazy Hair Day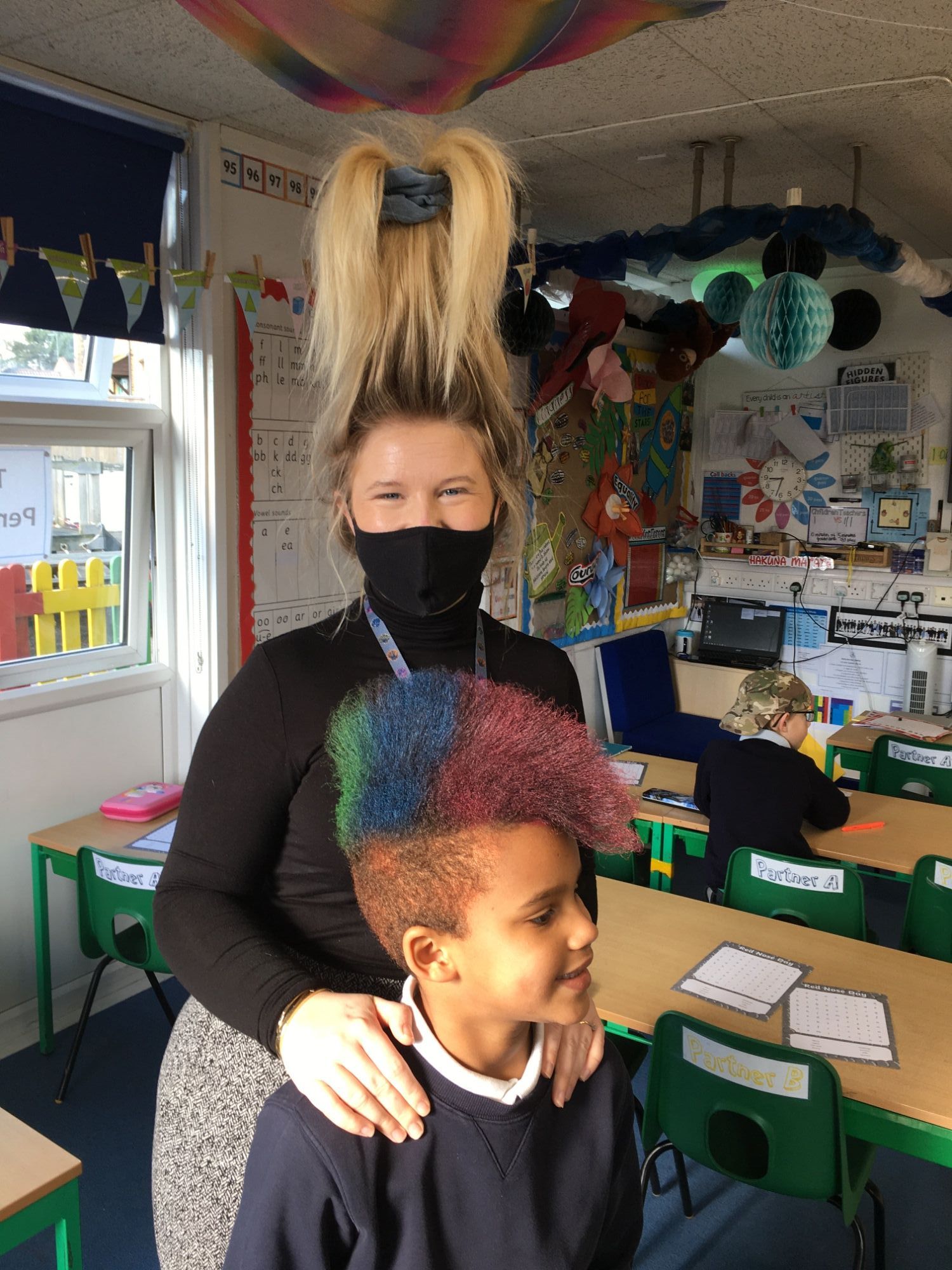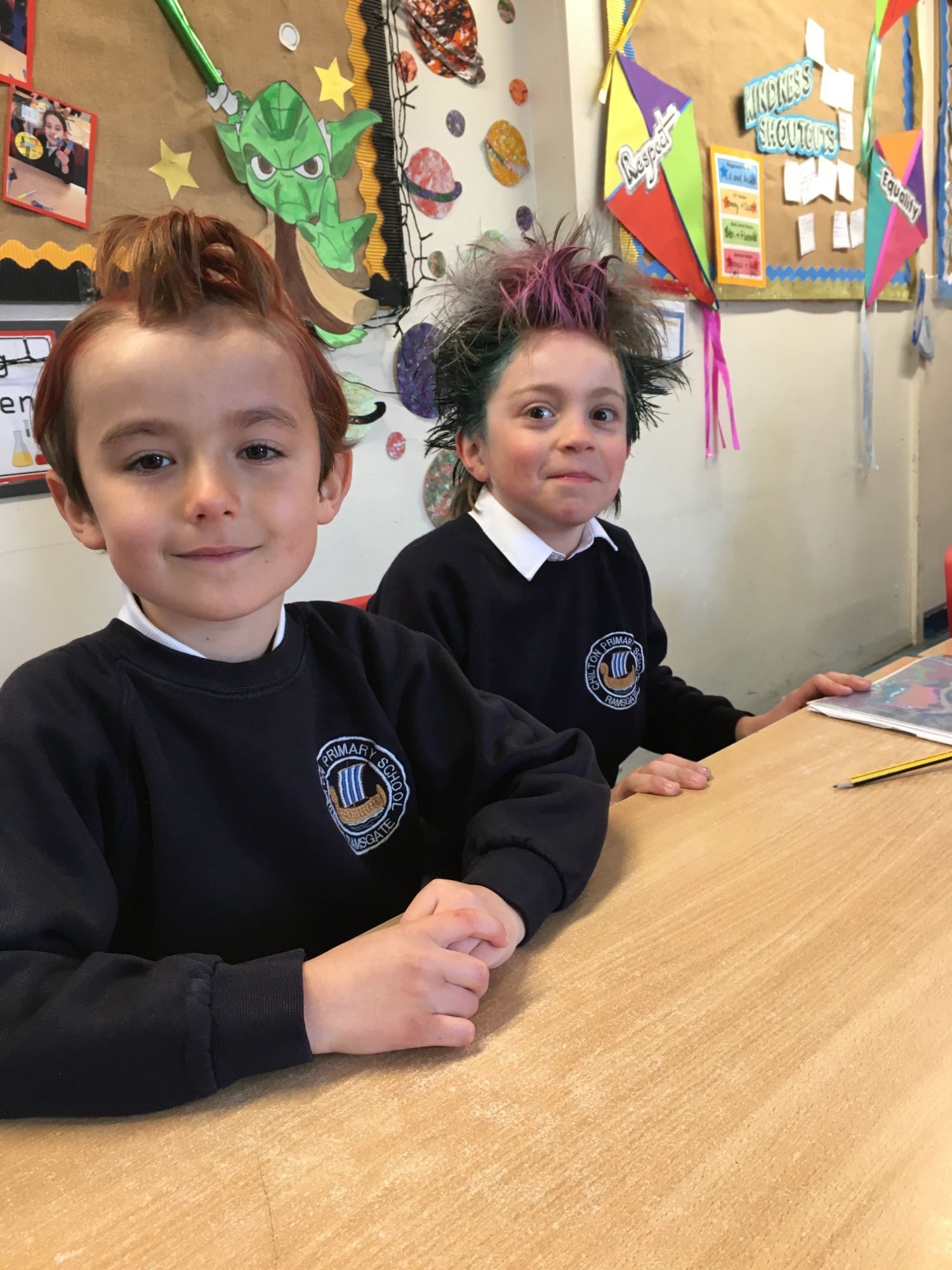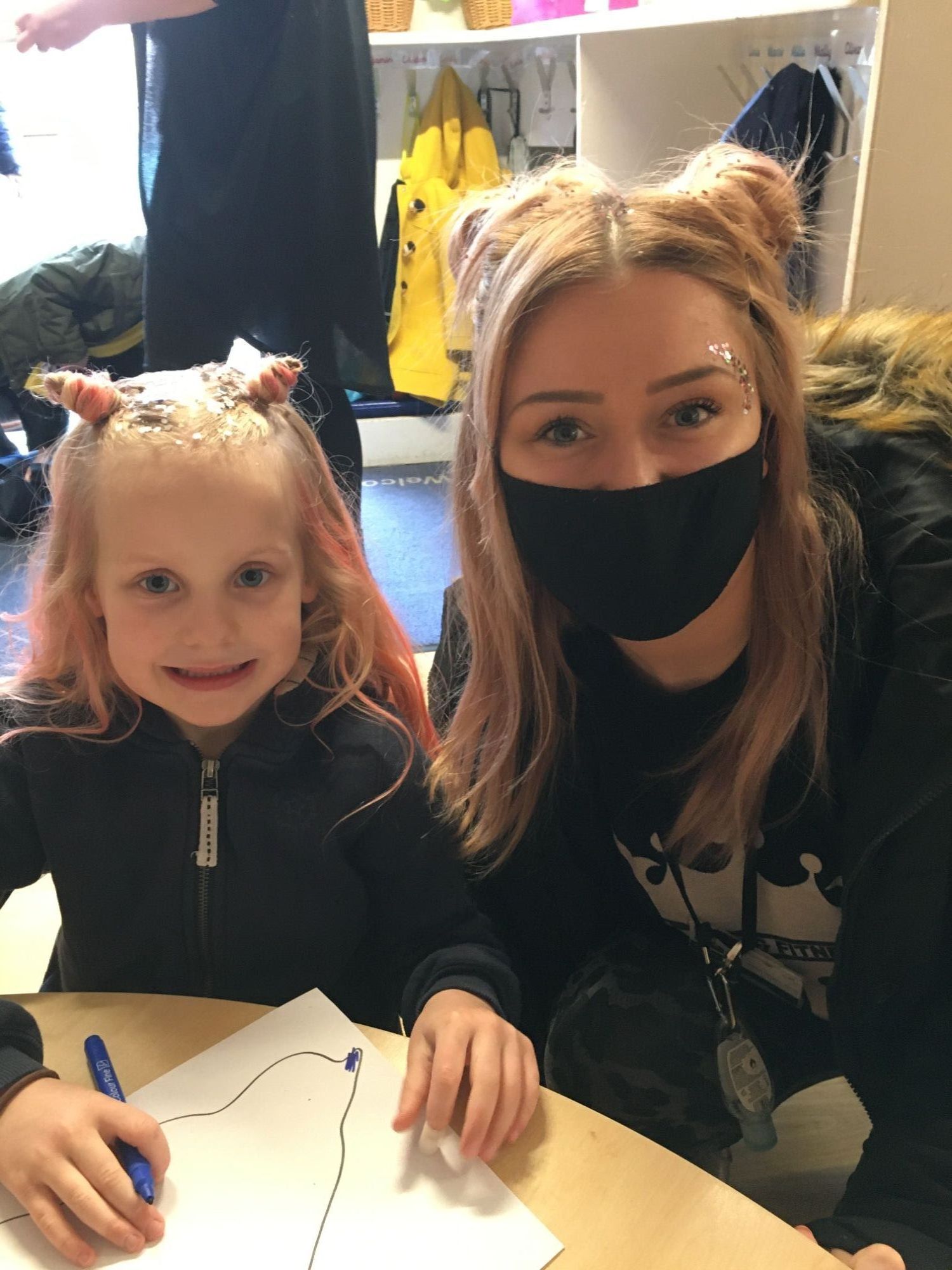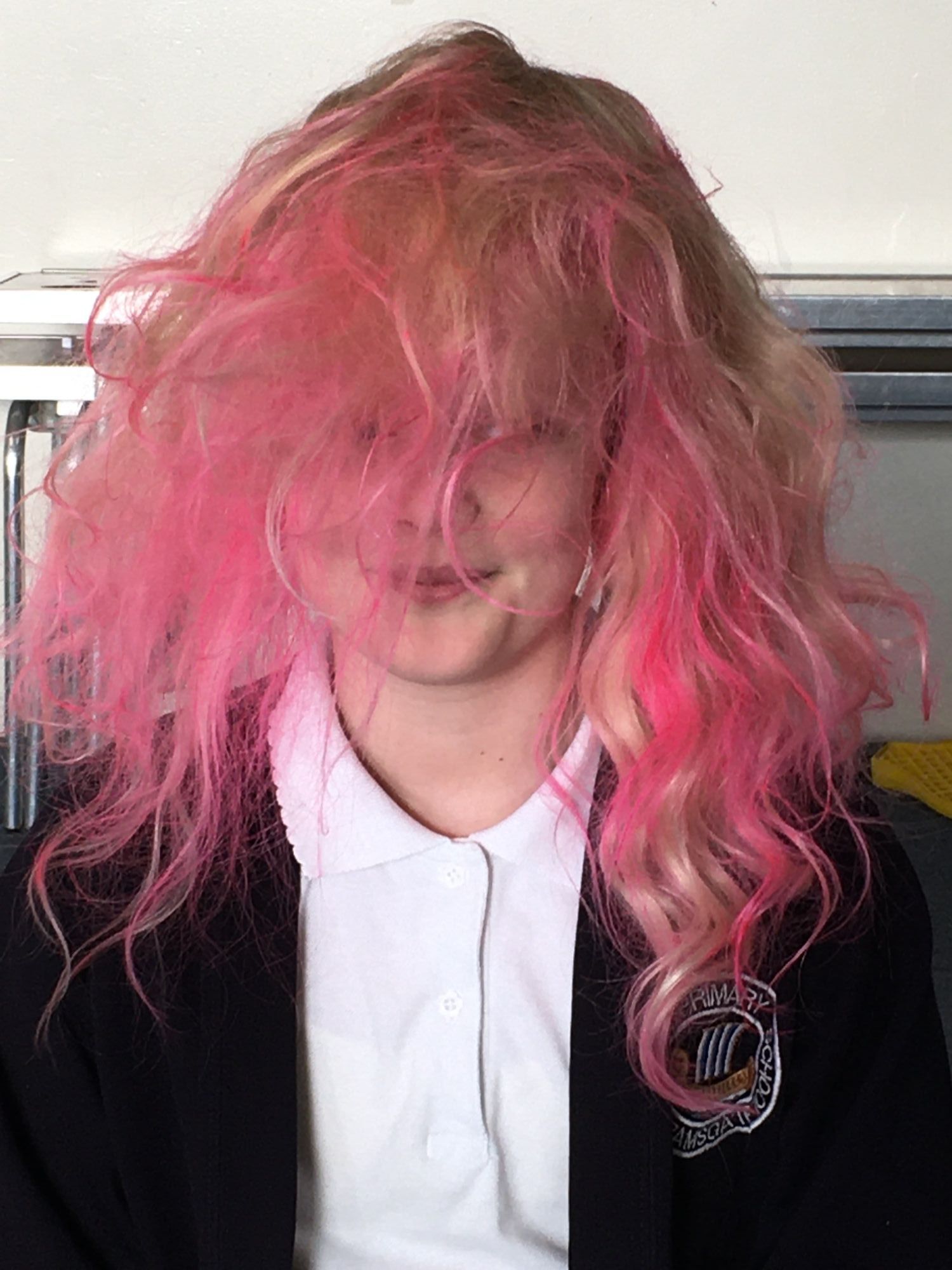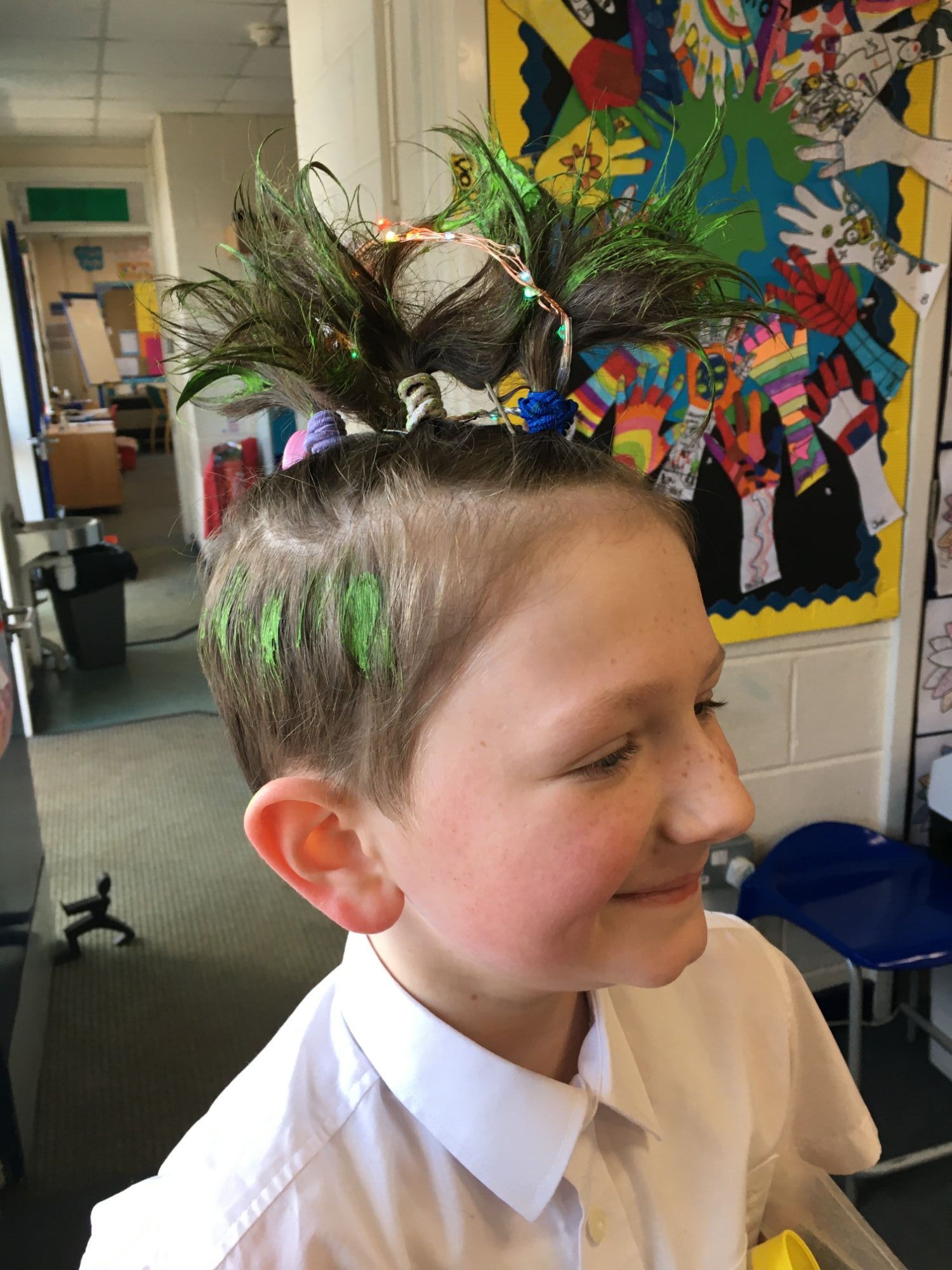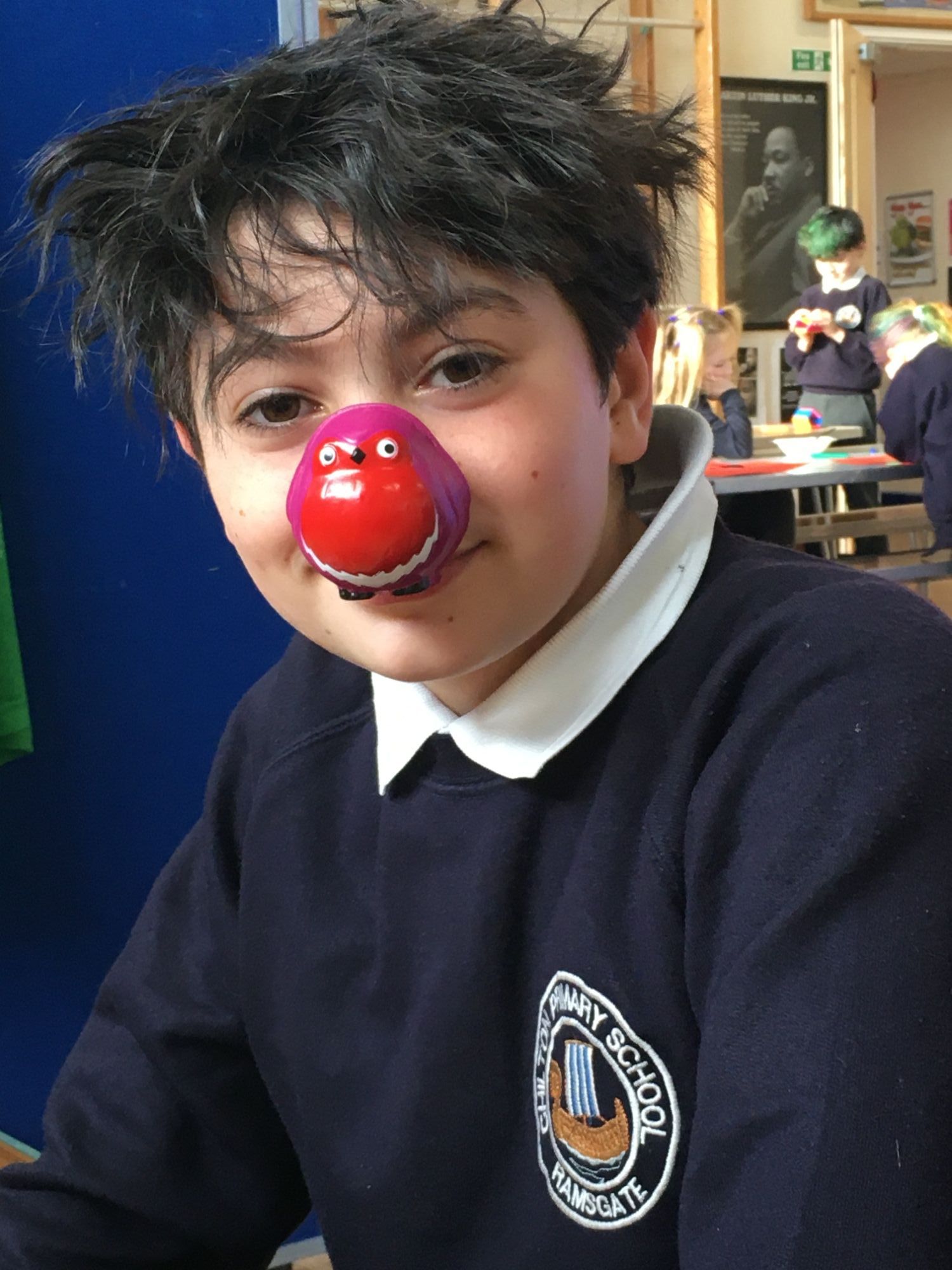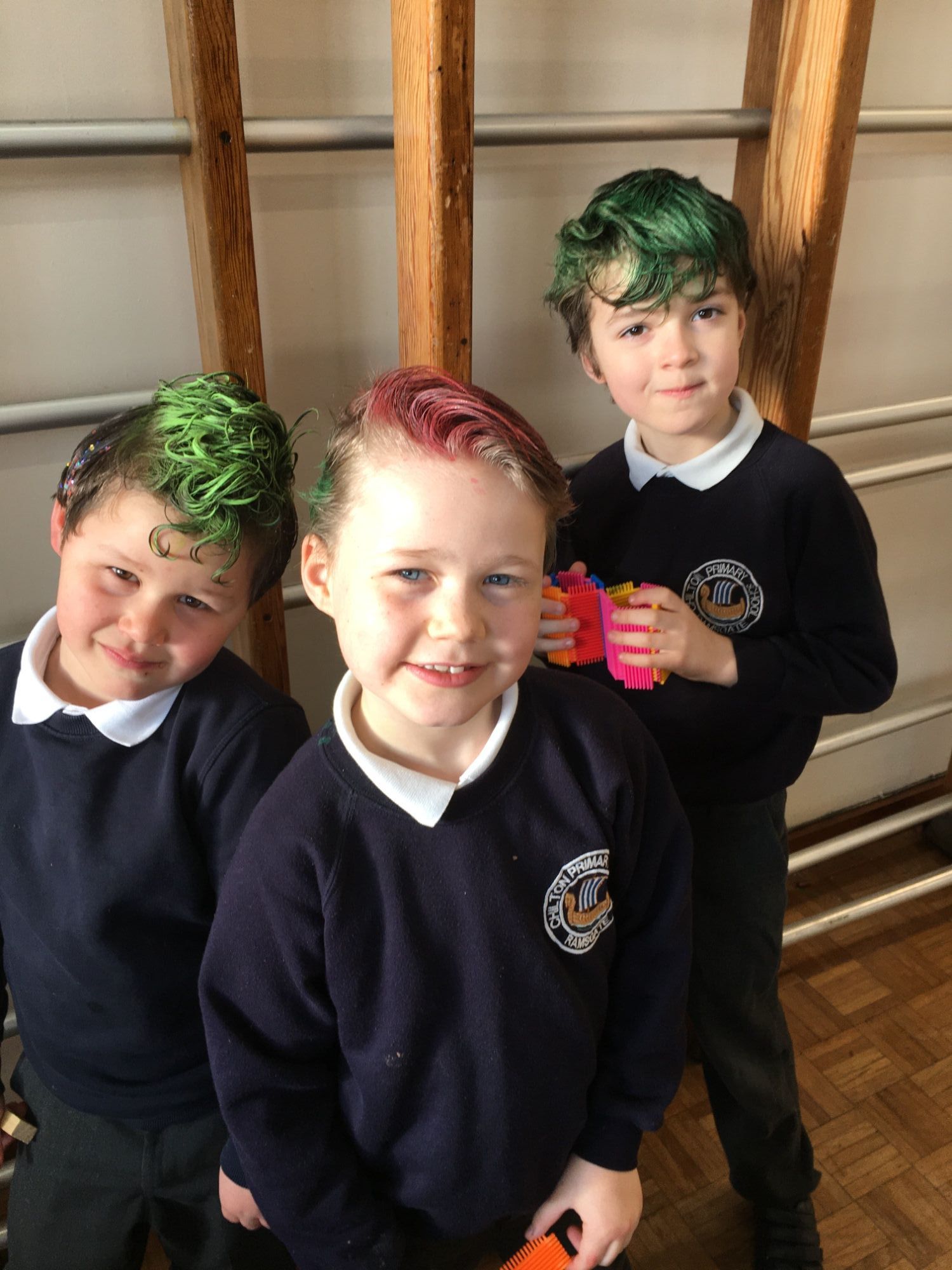 In October 2019, we volunteered with the improvements being made at one of our local parks - Courtstairs. We helped to plant daffodil bulbs and also painted rocks to hide around the park!