Year 5 transition to Year 6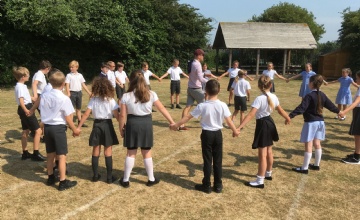 On Thursday 5th July, Year 5s got their first experience of Year 6...
The entire school experienced Transition Morning on Thursday 5th July. Team Turquoise met their new teacher, Miss Isaac and Team Cyan met theirs - Mr. McAulay. The children had the opportunity to understand the challenges that Year 6 will provide them as well as take part in some fun team building activities, reflecting the school's values.