Thursday and Friday - Welcome Back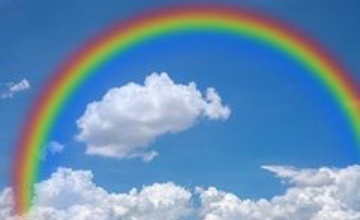 Friday's Home Learning
It was so nice to see some of you back on the Padlet posting your learning - Acrostic poems from Freddie and Maisy and Ciara's Toilet roll challenge -Well done to all of you who managed to complete some learning today - it takes a while to get back into it.
If you are unable to access the Padlet as you have forgotten the password - please email your class teacher and we will give you the password - IT IS THE SAME AS LAST TERM.
We've had some great work emailed to us from Nadia and Jack in Team Topaz - Well done Ill put it on the Padlet for all to see.
I hope that you all have an enjoyable weekend - Come back Monday for more learning and fun activities.
So for today in Maths we'd like you to complete the Nrich task - a maths game for you - you'll need a dice but there are some suggestions on the sheets for what you can do if you don't have one.
In English we'd like to see you using descriptive words and phrases to describe the view you see from your window.
Scroll down below the Padlet for the activity sheets. The Afternoon Activities are for today also so choose something different.
Hi everyone. Welcome back to Term 5. We hope you all had a great Easter break. We'd love to hear what you got up to? I'm sure there was lots of baking, games, creative activities, BBQ-ing and lots of chocolate eating. Perhaps you can upload pictures showing us what you've been up to on the Padlet (The password is still the same)
So it's now Term 5. Back to home learning. Now term has started there will be daily uploads to the blog- giving you a Maths and English activity to complete and something fun for the afternoon. Please try to do as much as you can. Remember to make sure you are reading too and playing TTRS.
Have a go at the Sport's Team's latest loo roll challenge - we'll look forward to the results.
Also over the next couple of days or next week, either Mrs Rowland Hill, Mr Lamprell, Miss Barrow or Mrs Bax will be giving you a call to say Hi and see how you're getting on.
Don't forget to stay in touch using the Padlet and also send us pictures and emails that we can share showing us what you've been up to. It's a great way for us all to stay in touch with each other and for you to chat with you're class mates.
So the learning for today:
Maths - There is a maths game to get you started. You can play this with a sibling or parent.it uses Multiplying and Dividing. See if you can beat your adult.
For English we'd like you to create an acrostic poem using your name. there is a video link to remind you how. You could decorate it too and upload a copy to the Padlet.
In the afternoon we'd like you to see what you can remember from the last year. you can show what you remember in a number of ways including creating a poster or teach something to someone else. once again show us what you have done.
Scroll down below the Padlet to see the work attached.