Daily home learning updates - W/B 8th June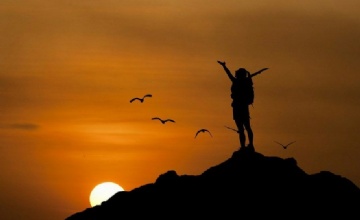 Hello Year 5 and welcome back to your learning - it's now week 2 of Term 6! We hope you had a lovely weekend; what interesting things did you get up to? The weather continues to be drizzly this week so we hope you stay safe inside and remember to post your learning on The Padlet and email your teachers. Let's have a great week :-)
FRIDAY:
Shout out!
Tom and Jack have been working hard at home - here is some Maths and English that they have completed well: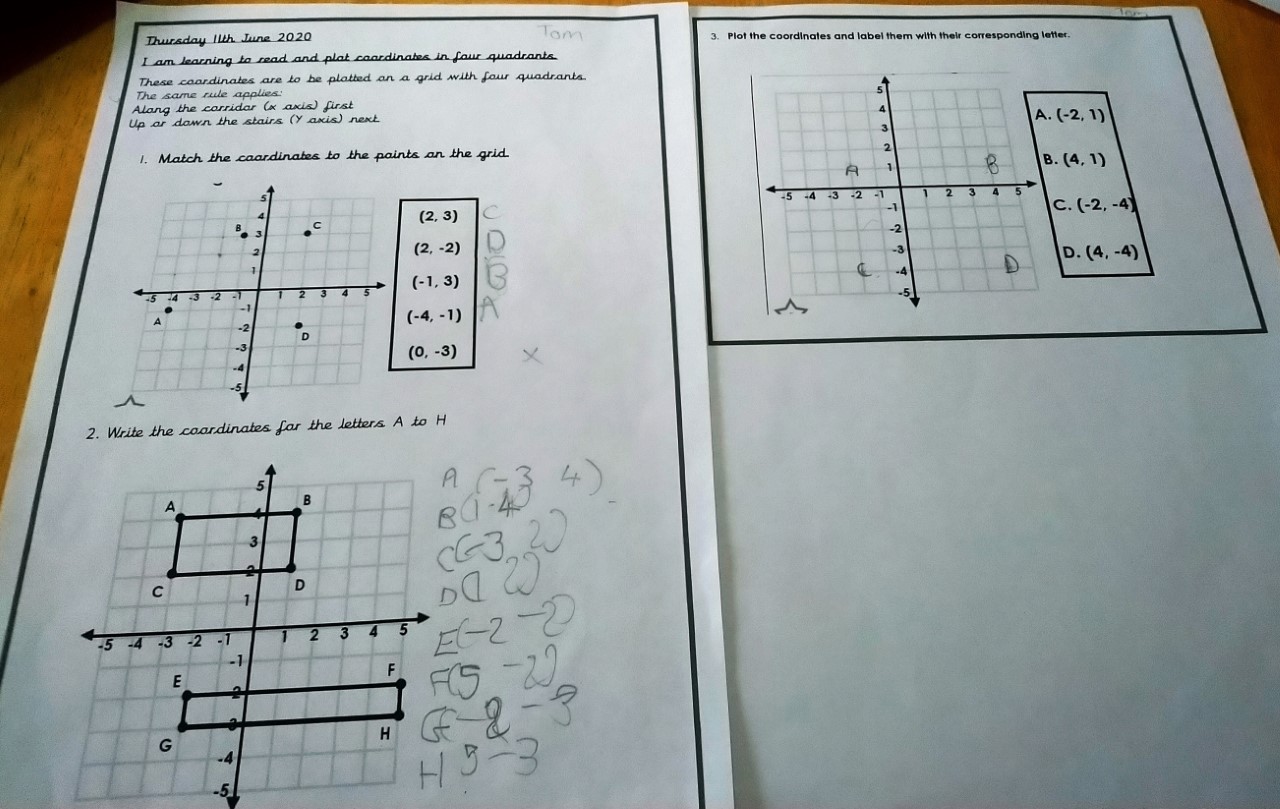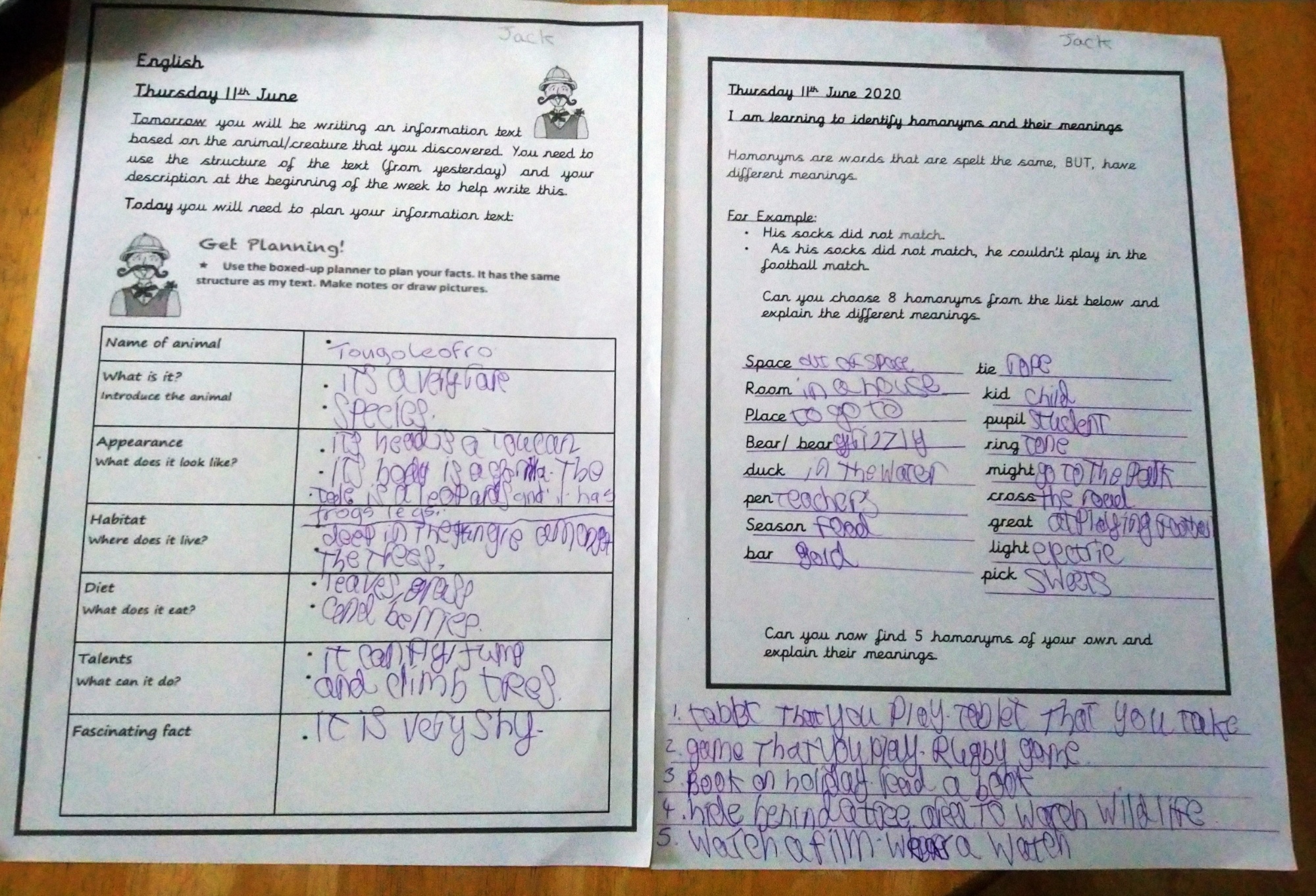 Excellent planning sent in from Finley - we are looking forward to the finish writing piece tomorrow! Here is his illustrated poem: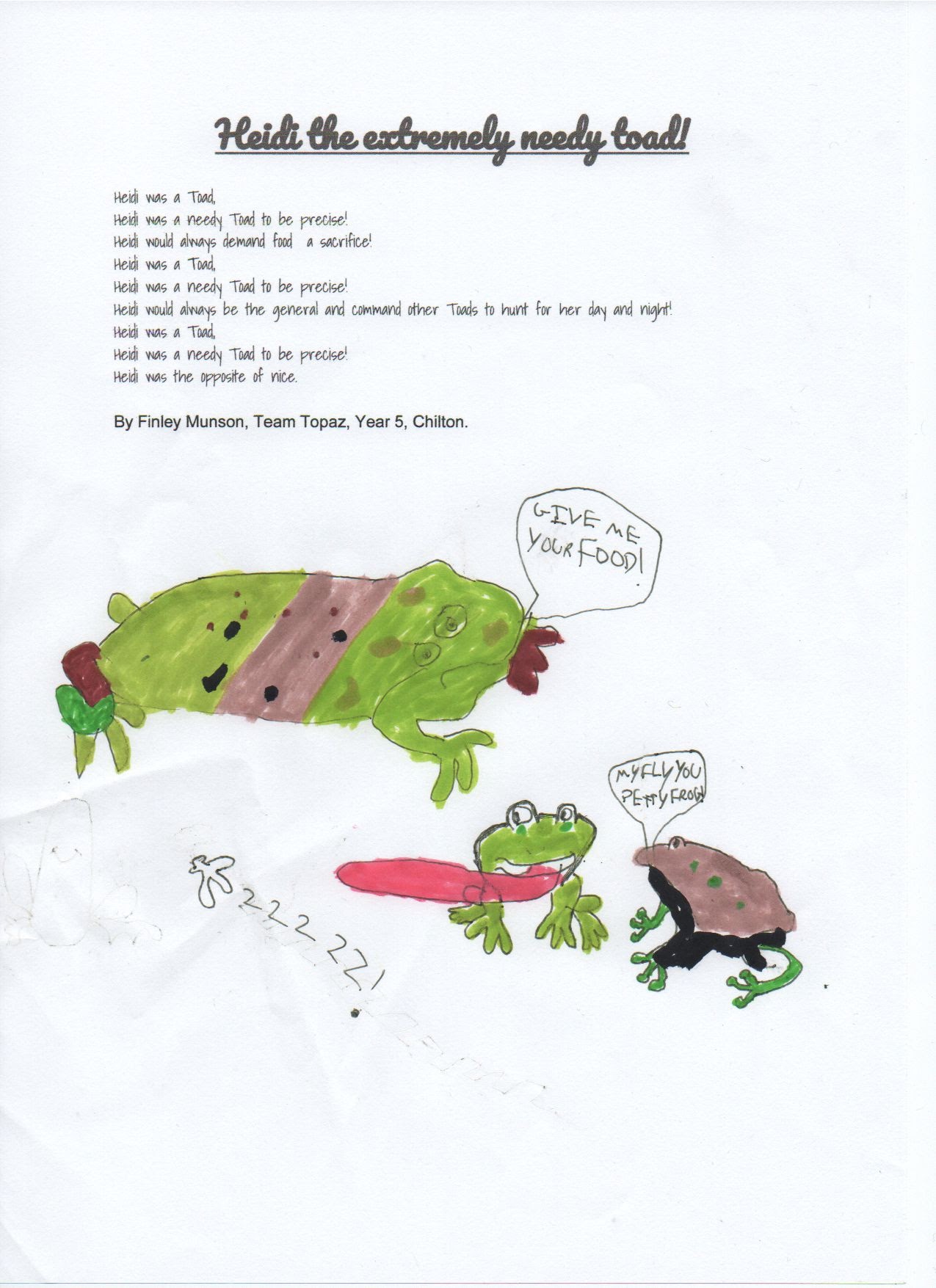 Here is some impressive Maths from Gracie: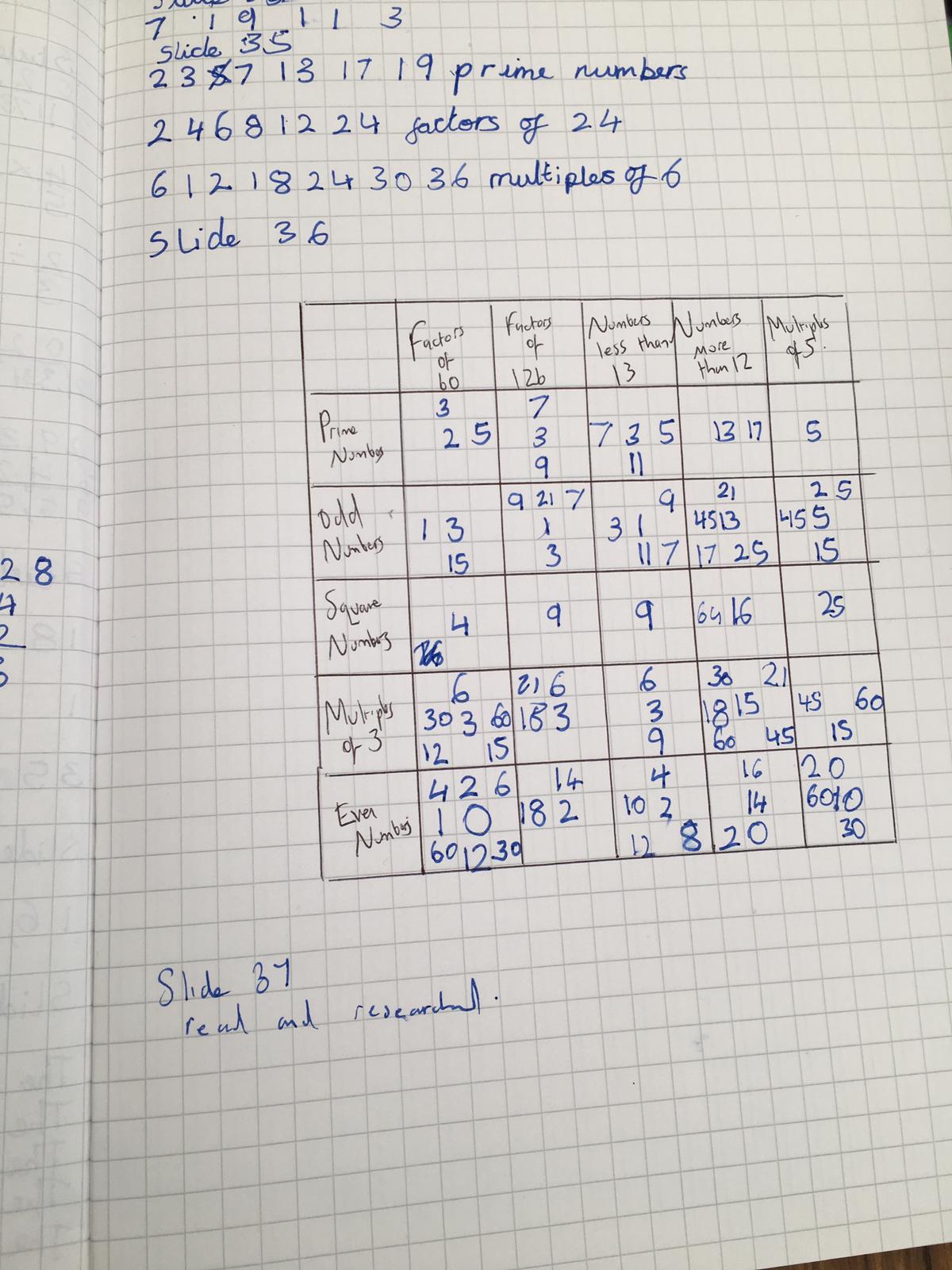 English - Today you are going to write an information text about the animal/creature that you have discovered!
You will need to use this week's completed activities and your plan to help support the structure and language choice. Your aim within your writing will be to vary your sentences with a focus on adverbials openers - see the document attached and we look forward to seeing your completed writing pieces!
Maths - Your Maths challenge today involves you using the skills that you have been practising across the week to complete this varied task involving co-ordinates.
SPaG - Today's grammar focus looks at exploring homophones - complete the task attached.
Afternoon Activities - Continue to complete the range of activities and additional links that are attached.
THURSDAY:
Shout out!
Gracie continues to complete some challenging Maths, well done: Excellent Reading comprehension by Evie.C: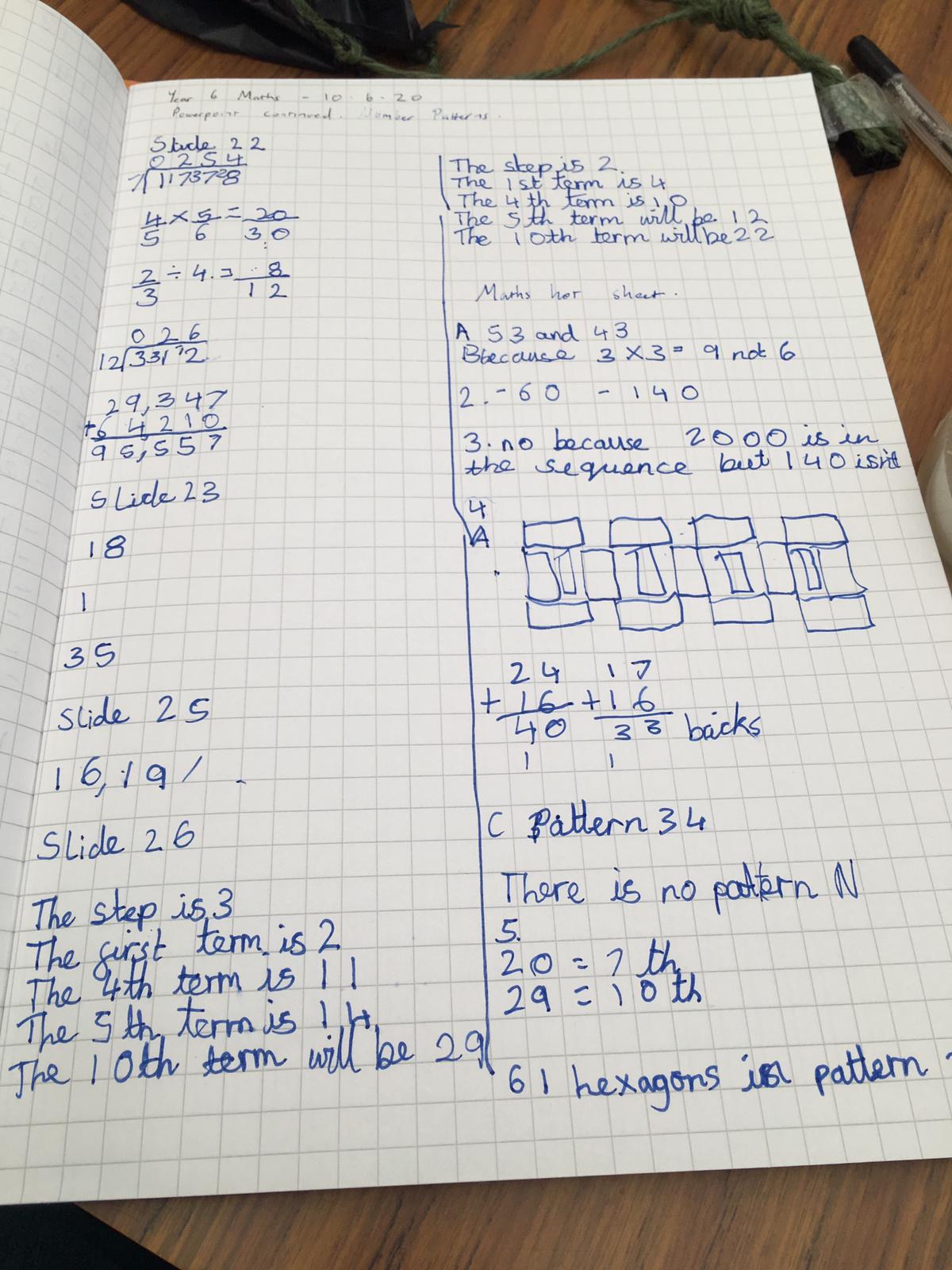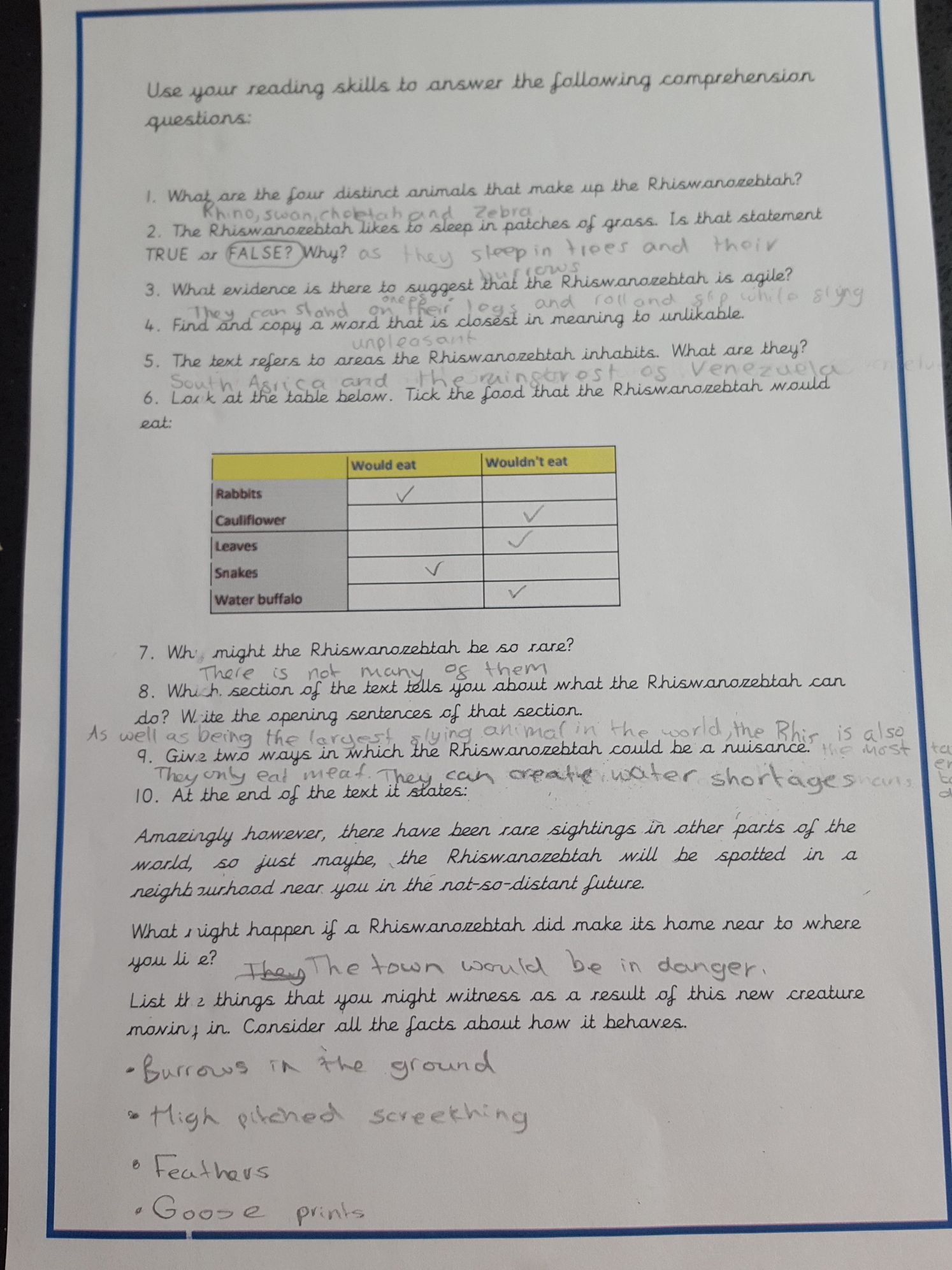 Here is Finley getting creative with his home learning: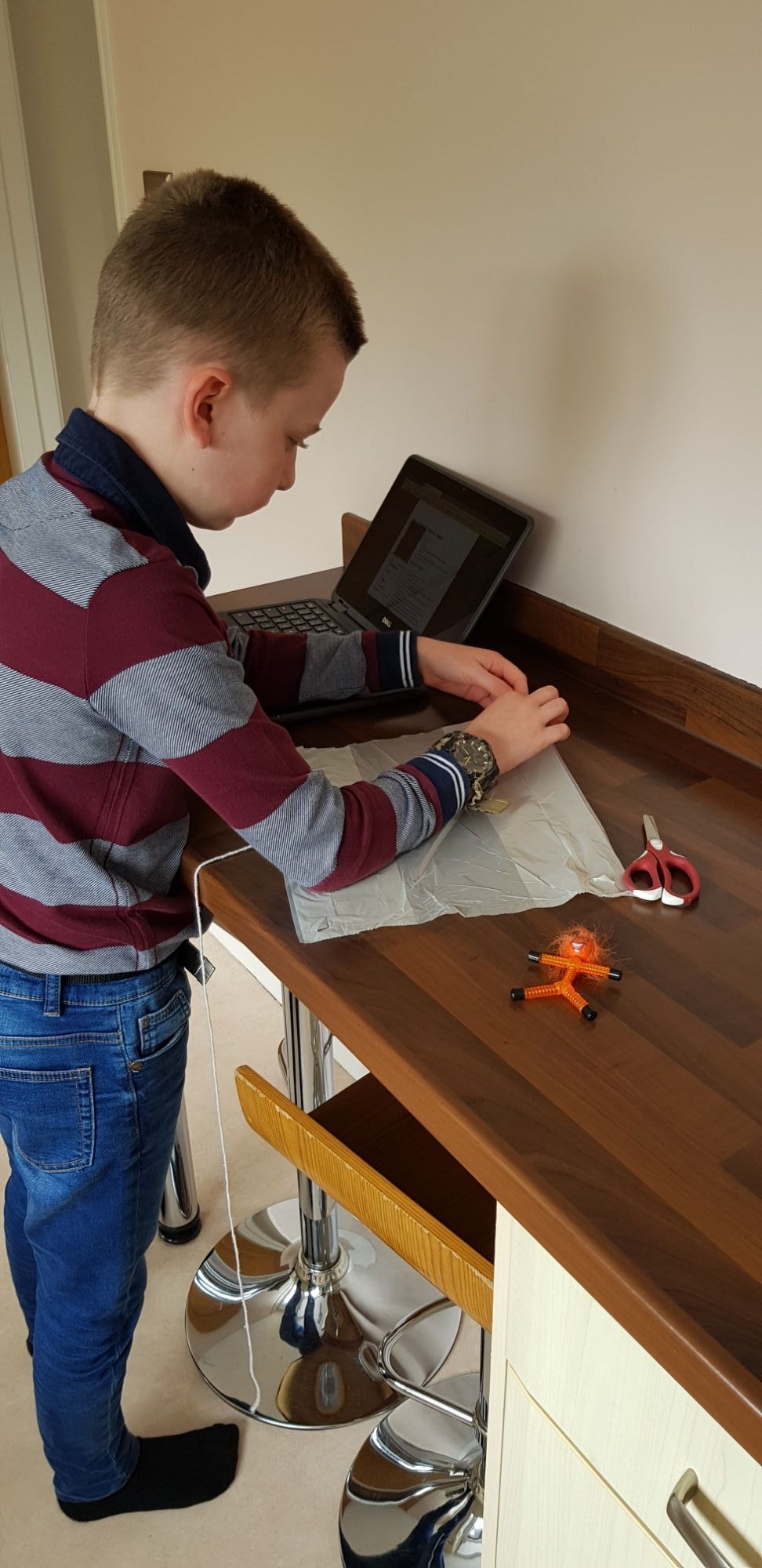 Carmen has completed some great co-ordinates work: Some terrific comprehension from Tom: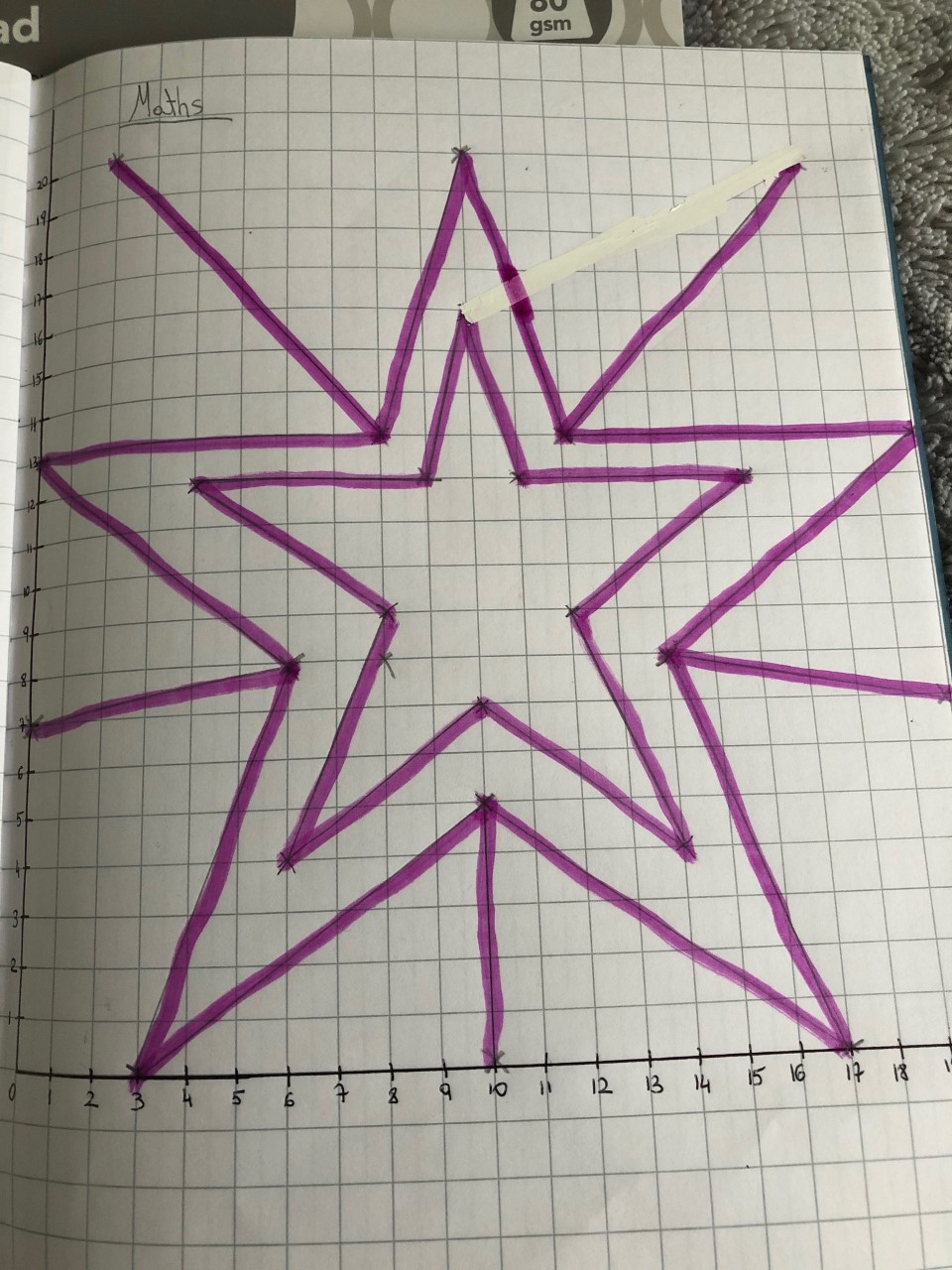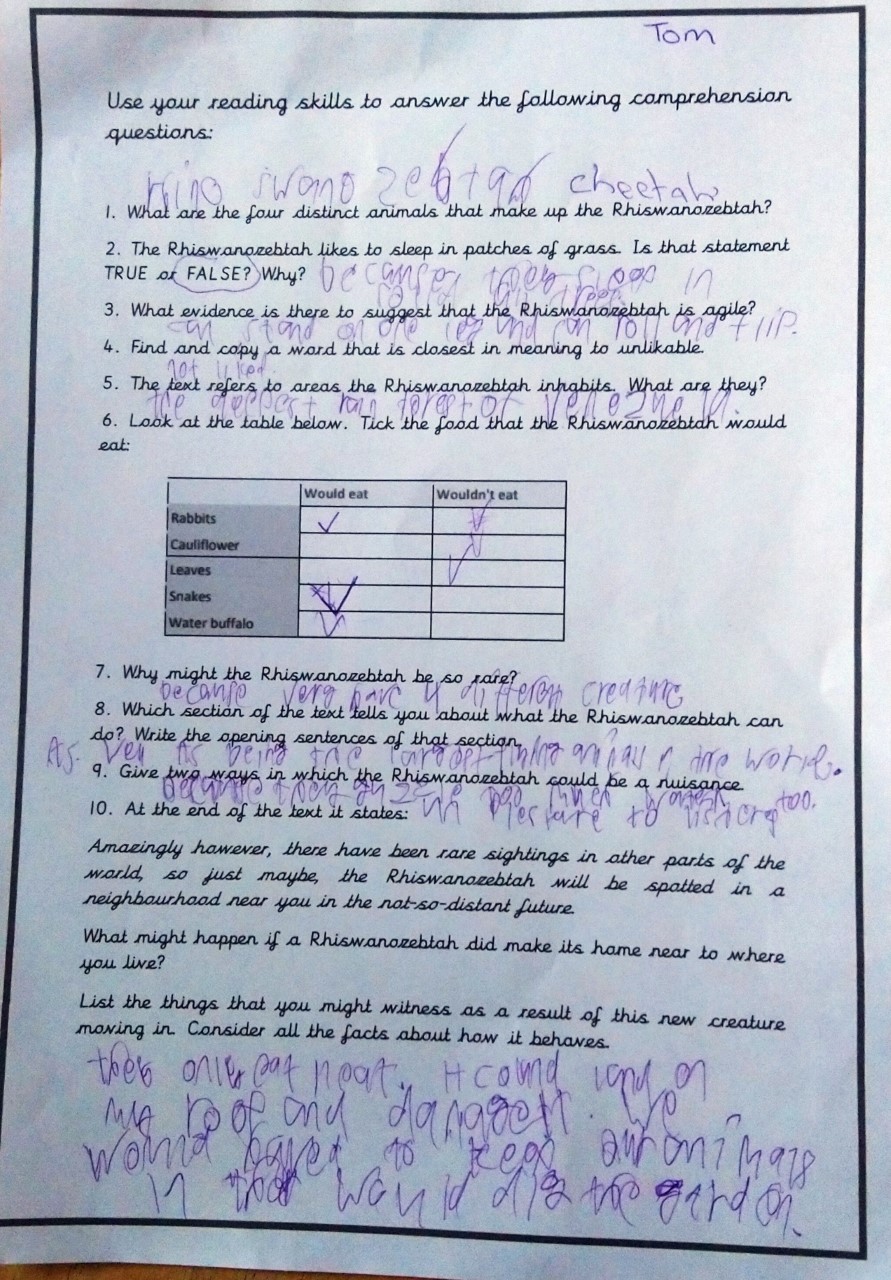 Here is Jack's lovely Maths home learning, well presented!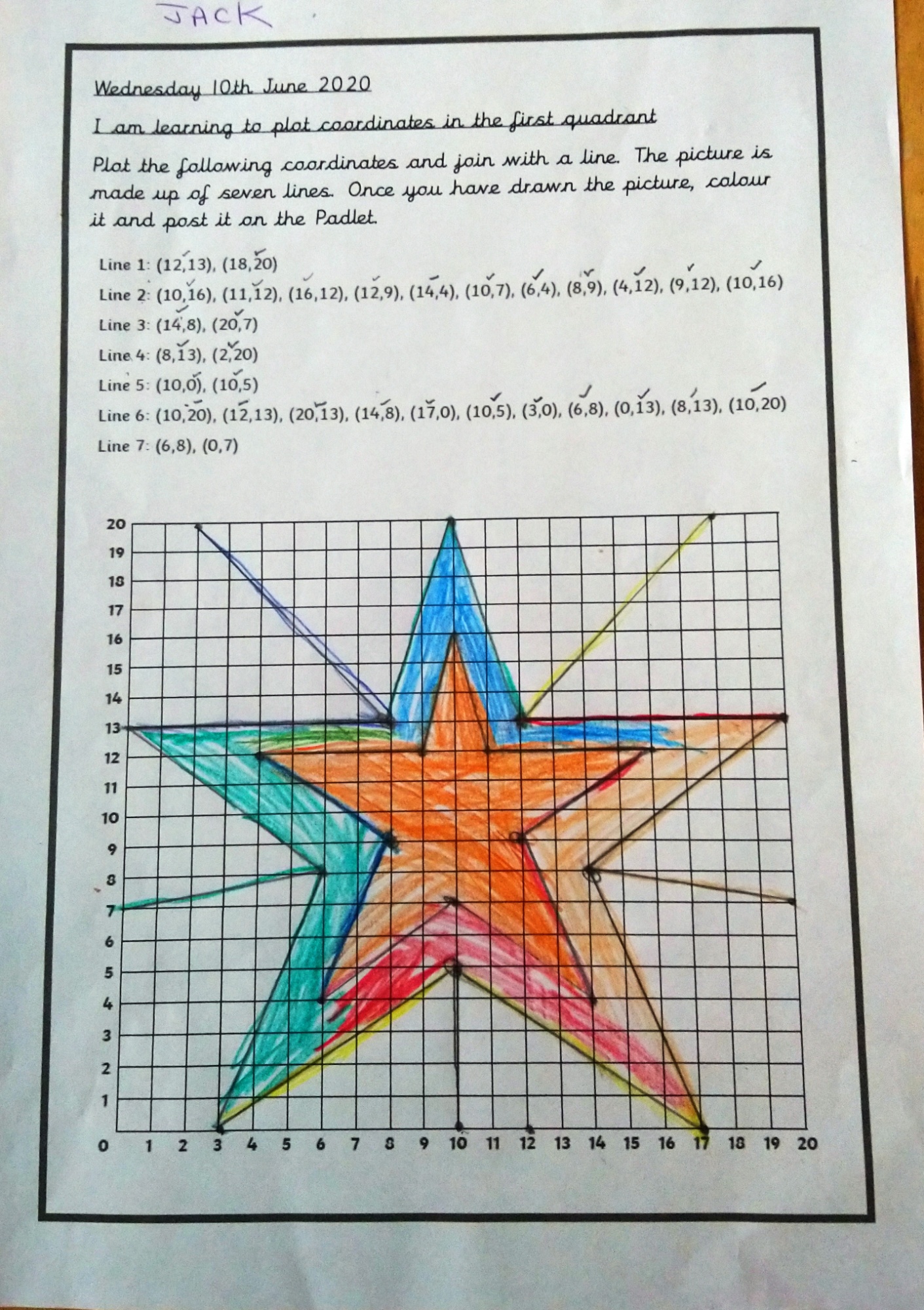 English - Today will involve you planning an information text around your amazing discovery, in which you will write tomorrow. See the document attached for more information.
Maths - Today's activity progresses with reading and plotting co-ordinates in four quadrants - see the activity attached!
SPaG - Homonyms is today's grammar focus - read and complete the task attached.
WRITING COMPETITION UPDATE!
Thank you for all your entries to the competition so far, Mr McAuley has been inundated with entries. However, all good things must come to an end. Friday (12th) is the final deadline for entries to be with Mr McAuley, so please make sure they are sent to him by 13:00 on Friday to guarantee your entry to the competition.
Mr McAuley and Martyn Harvey will then be pouring through entries to whittle it down and find the eventual winners and runner-ups. To give them time to go through them all and organise prizes in these challenging times, please wait for further announcements in terms of when and how prizes will be given.
Thank you all so much for your participation, and its still not too late to get your final entries in.
Mr McAuley
WEDNESDAY:
Shout out!
Nadia has completed a fantastic range of home learning - her English work was particularly impressive as she described and drew her animal/creature beautifully!
Fantastic English work from Freddie: Some terrific Maths challenges by Gracie: Megan's great English poem: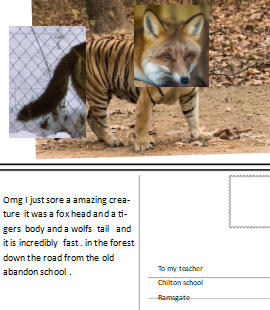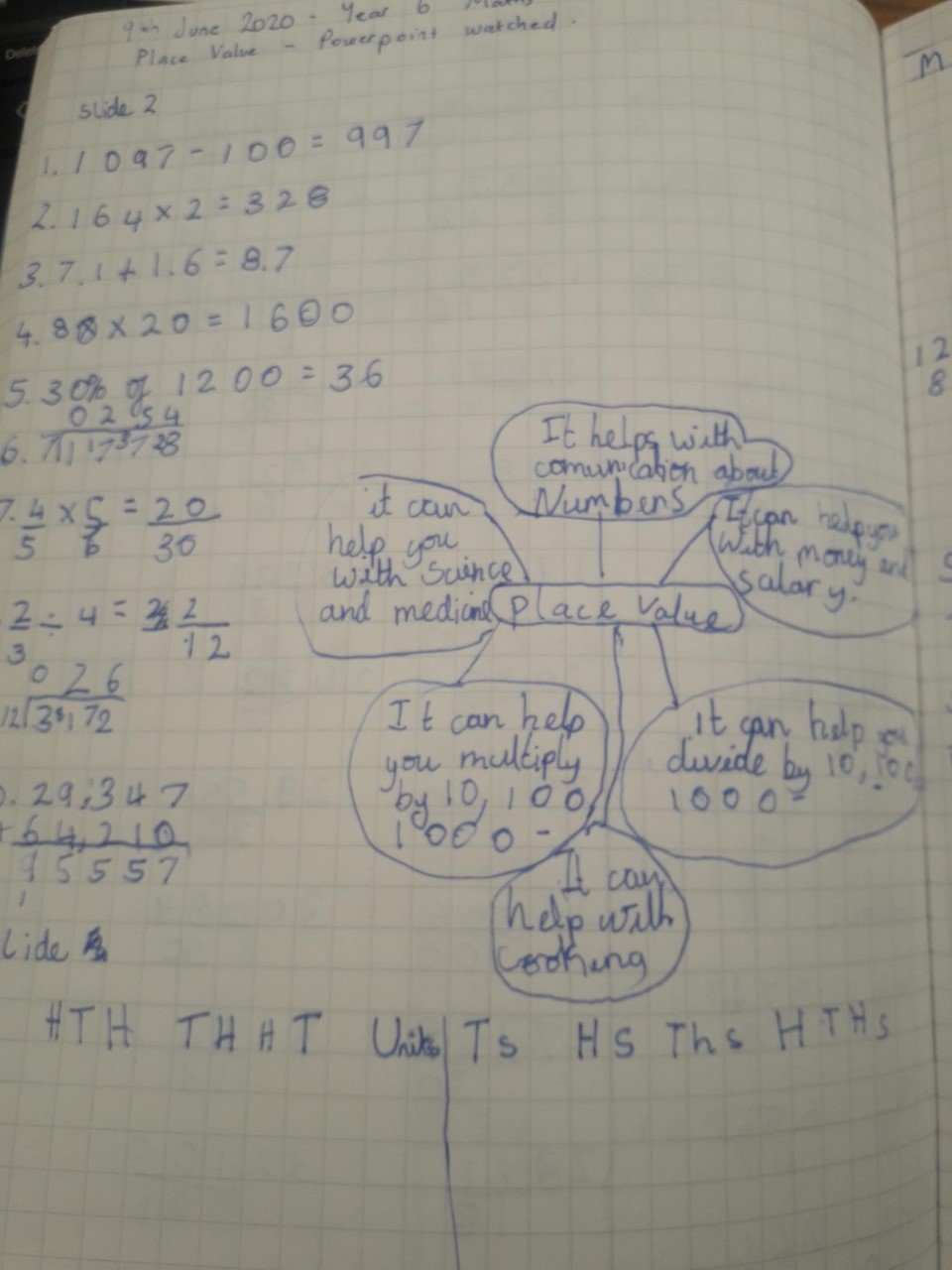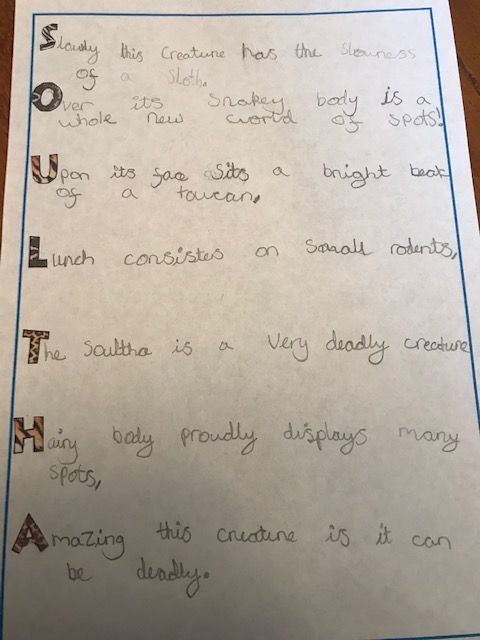 Here is super Maths from Tom and creative English from Jack - keep it up!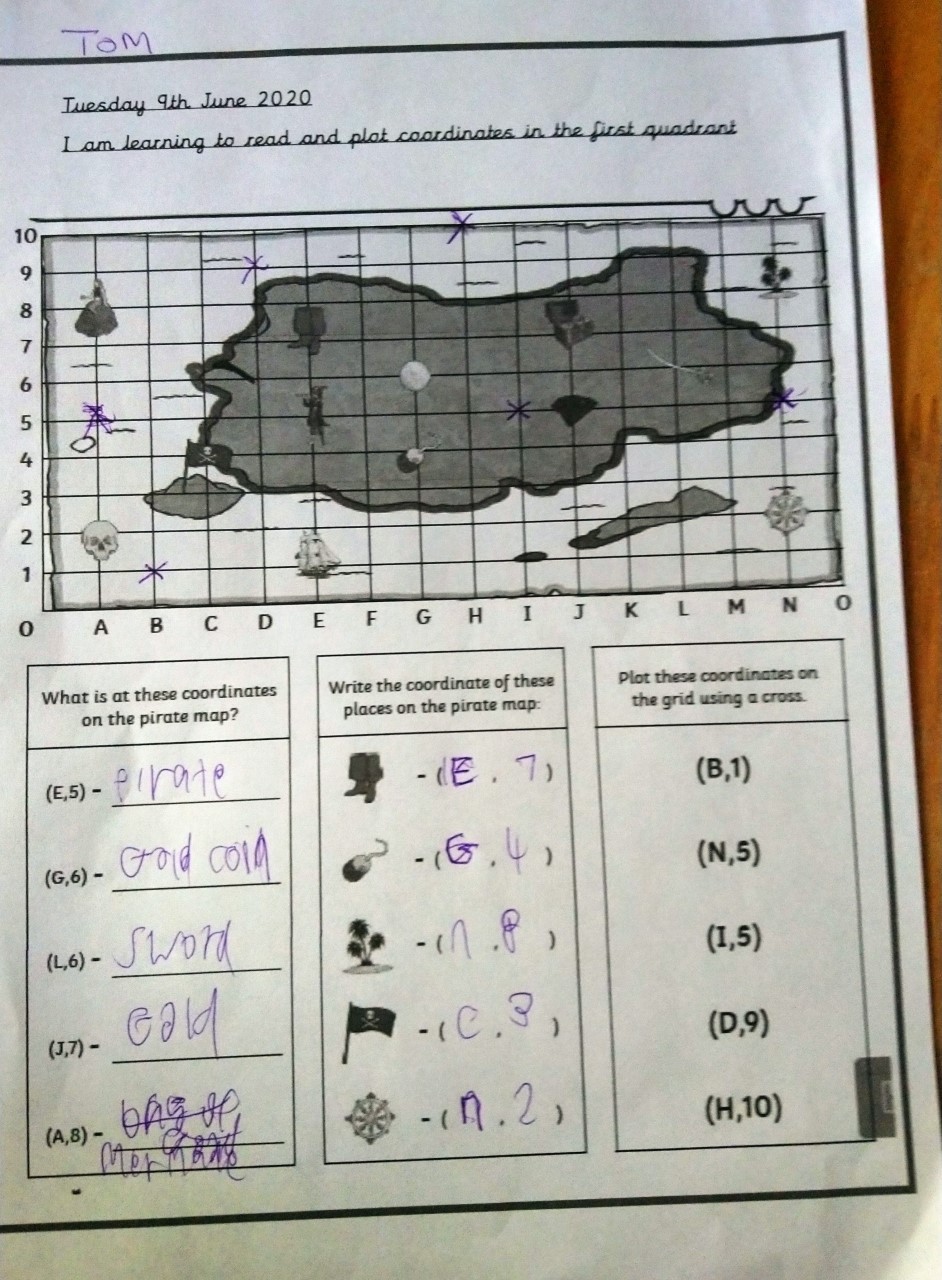 Katie's been completing lots of home learning! Here's some impressive SPaG: Some lovely English from Freya.E: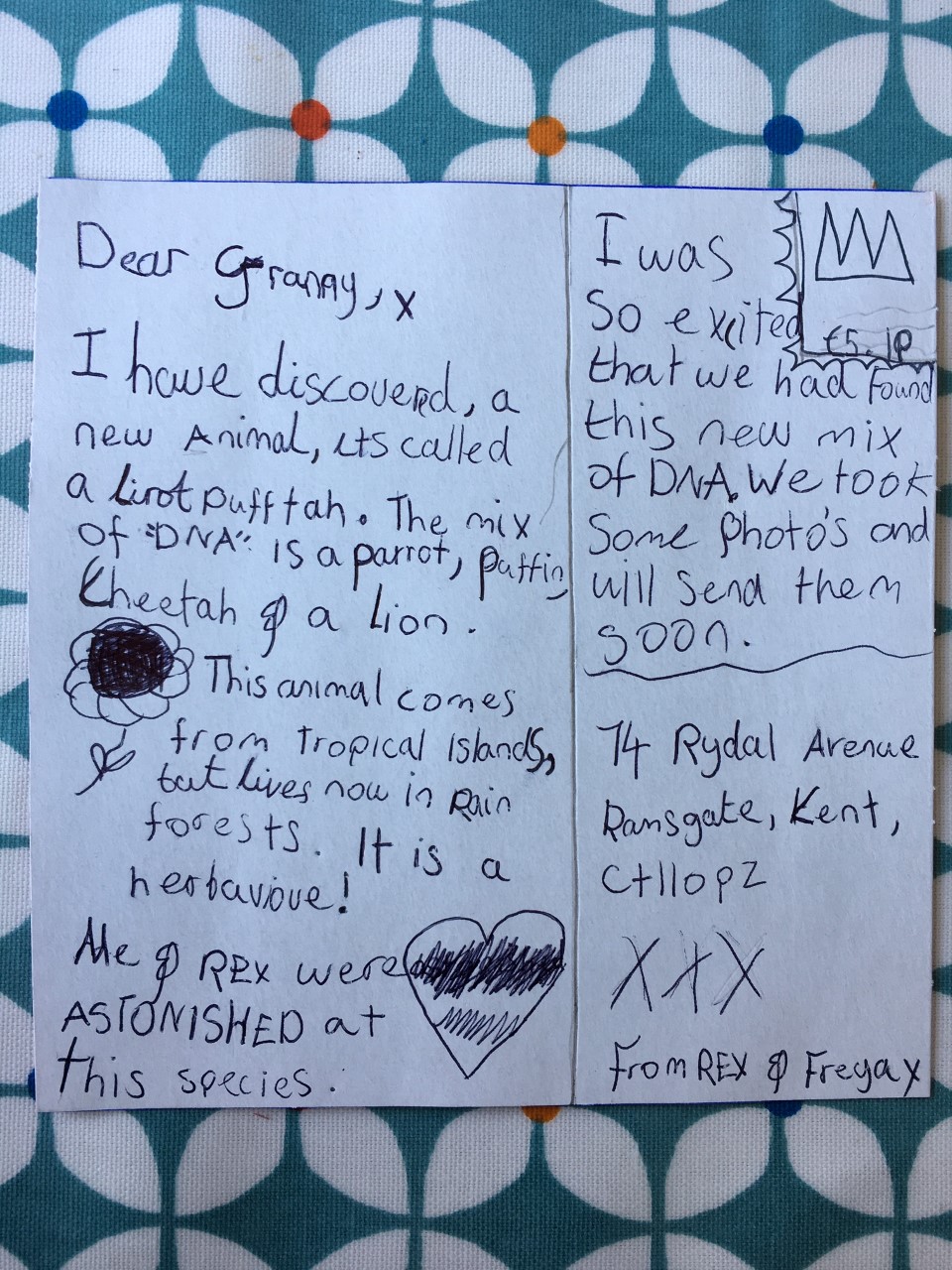 It's clear that Finley has been enjoying this week's English activities: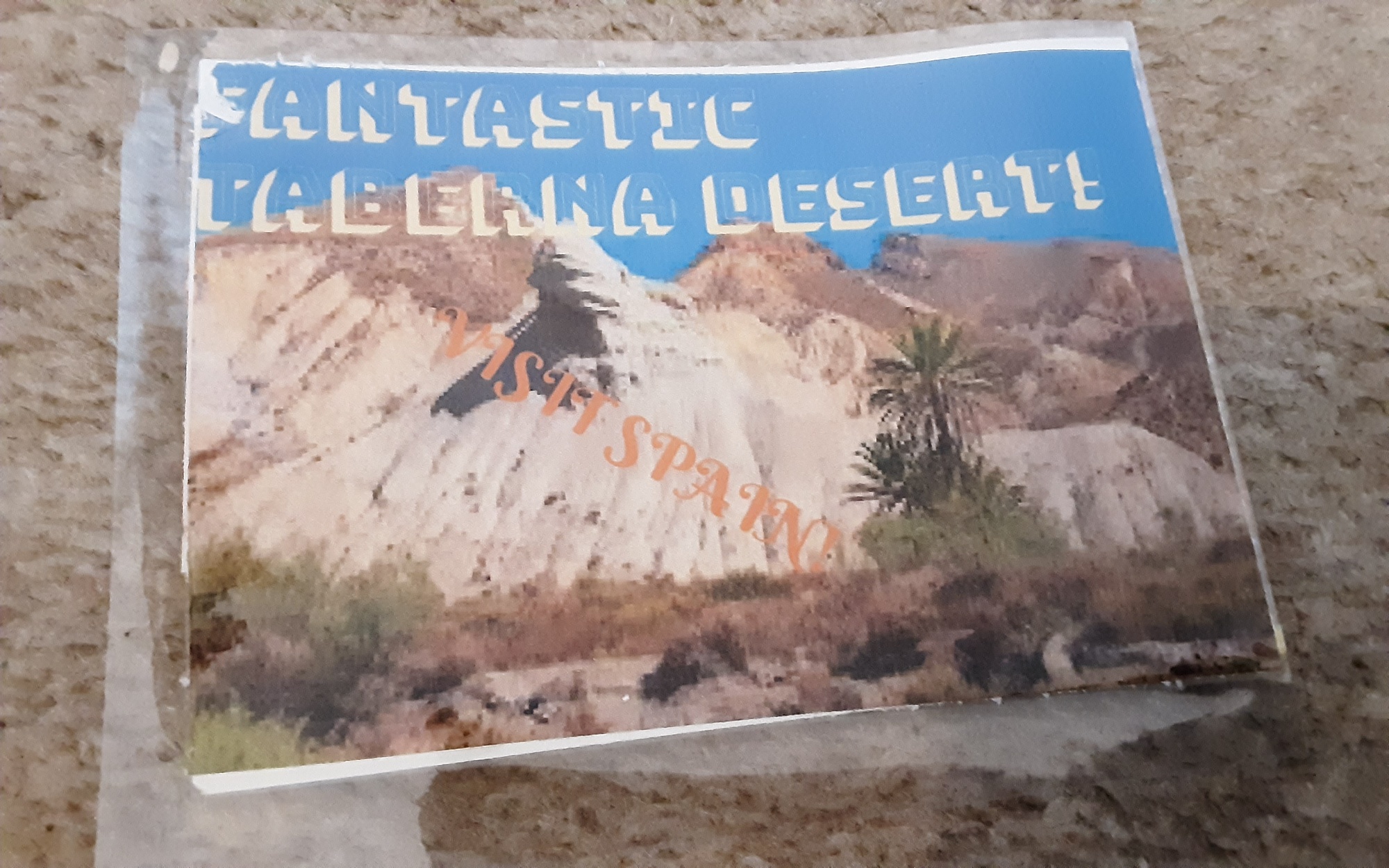 English - Based on this week's learning, complete the reading attached and use your skills to answer the comprehension questions.
Maths - Complete the challenge activity attached which is based on plotting co-ordinates accurately in one quadrant.
SPaG - Today's grammar focus is relative pronouns - read the activity carefully and complete.
TUESDAY:
Shout out!
Evie.F used her resources brilliantly to finish her English story - 'One Chance'; thank you for sharing it with us!
Excellent SPaG work from Chloe: Harry has been working really hard - here is some brilliant Maths: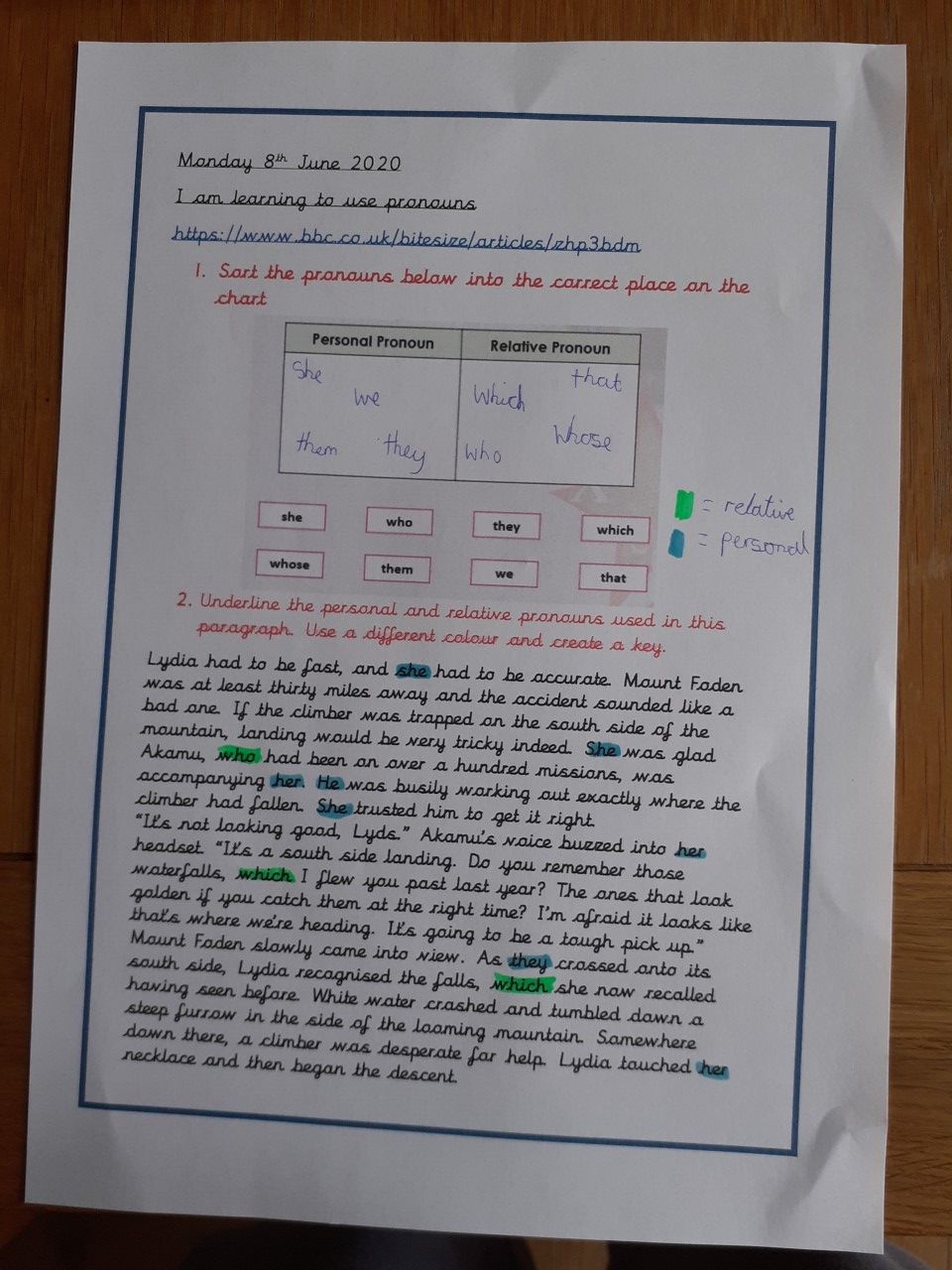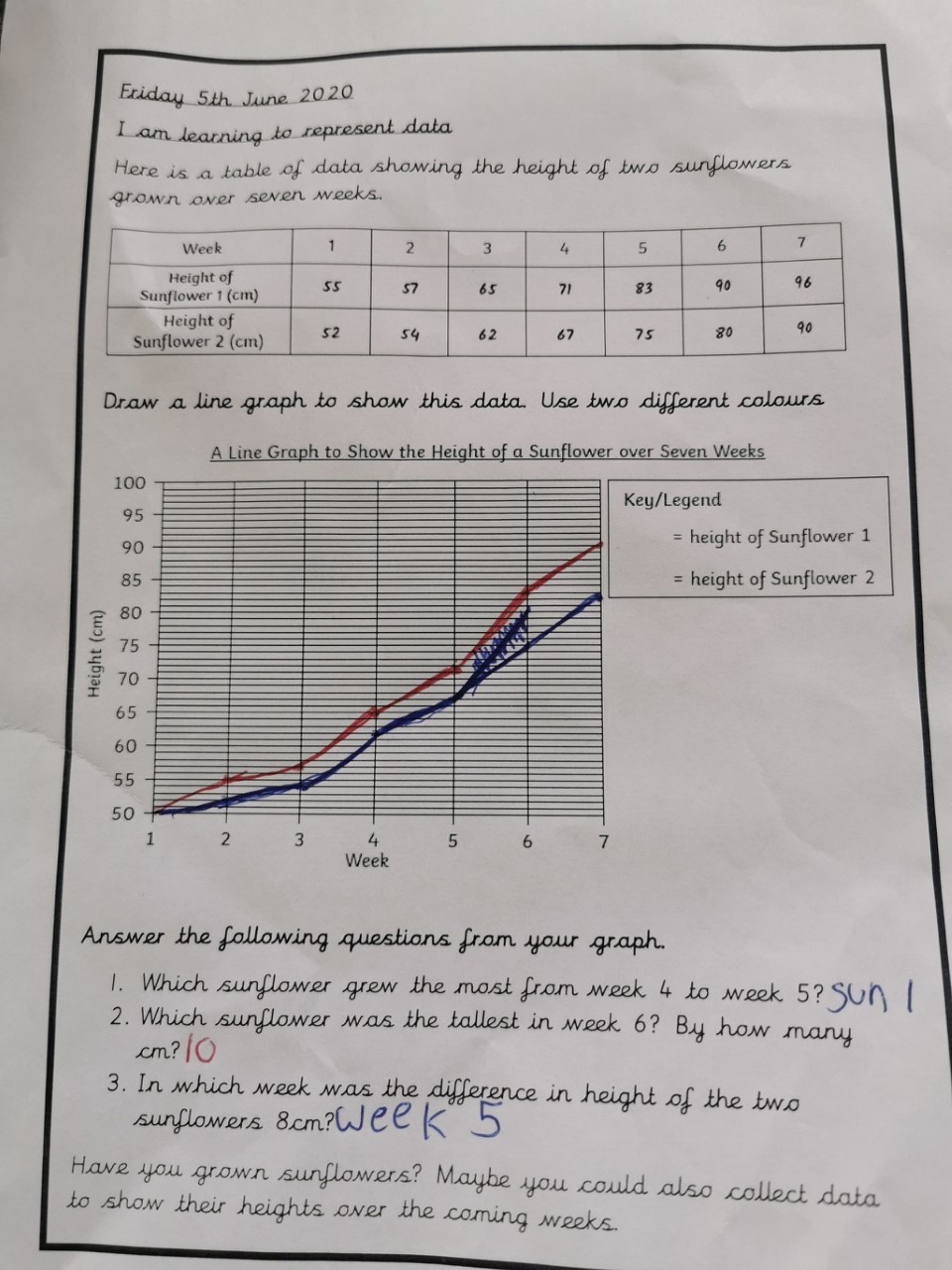 #
Finley has completed a range of home learning; we particularly enjoyed reading your letter as Deputy Prime Minister: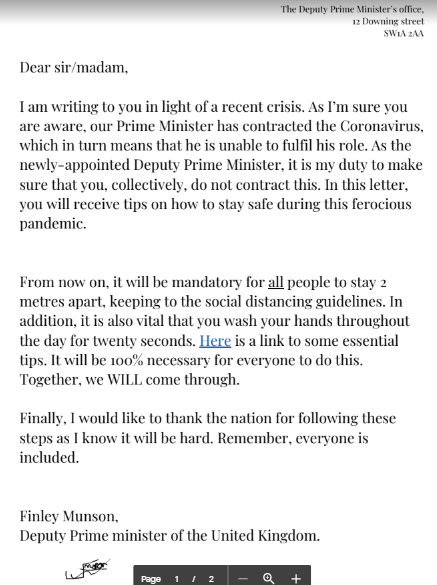 Lovely Maths work from Maisy: Super home learning from Tom: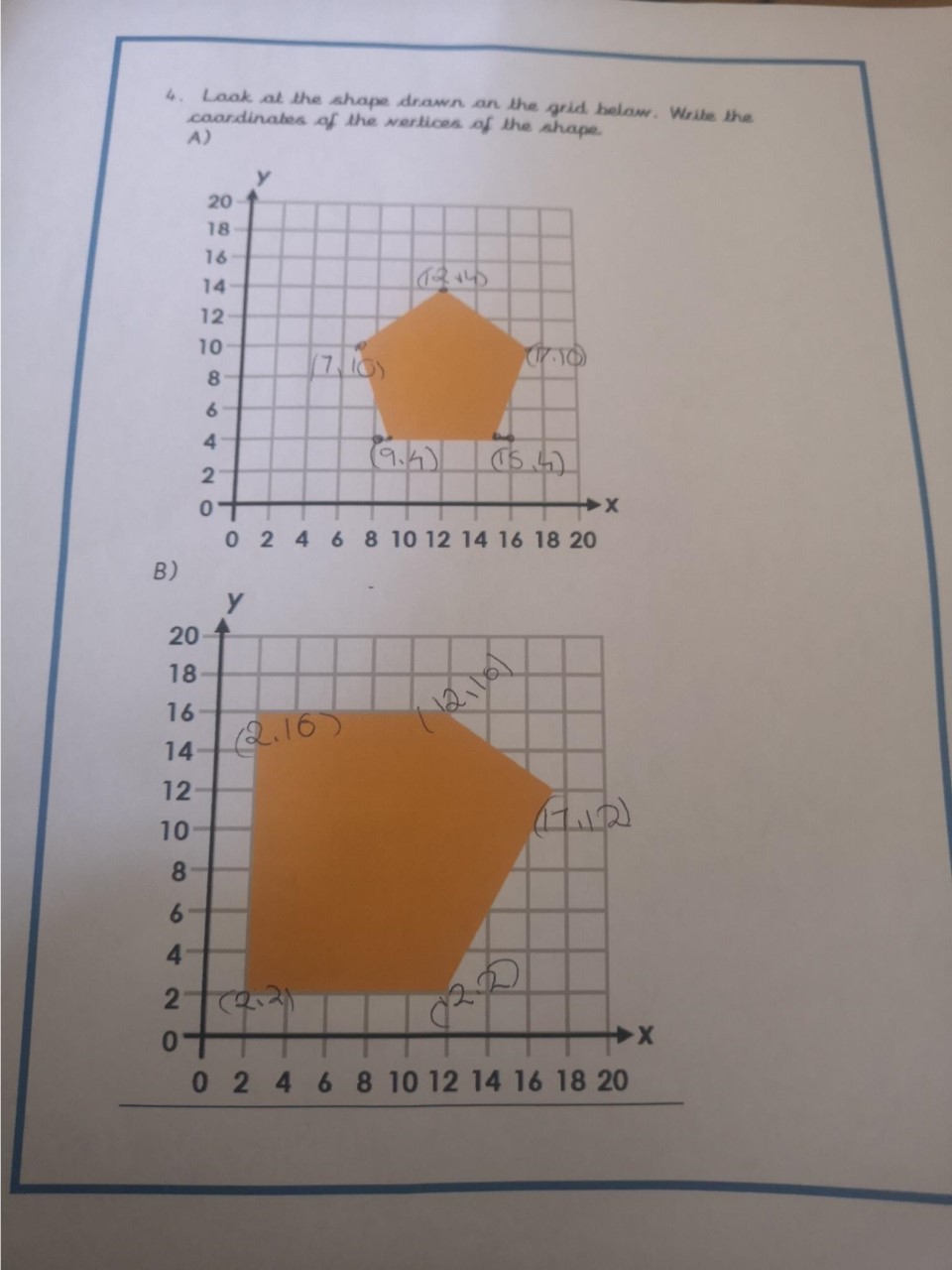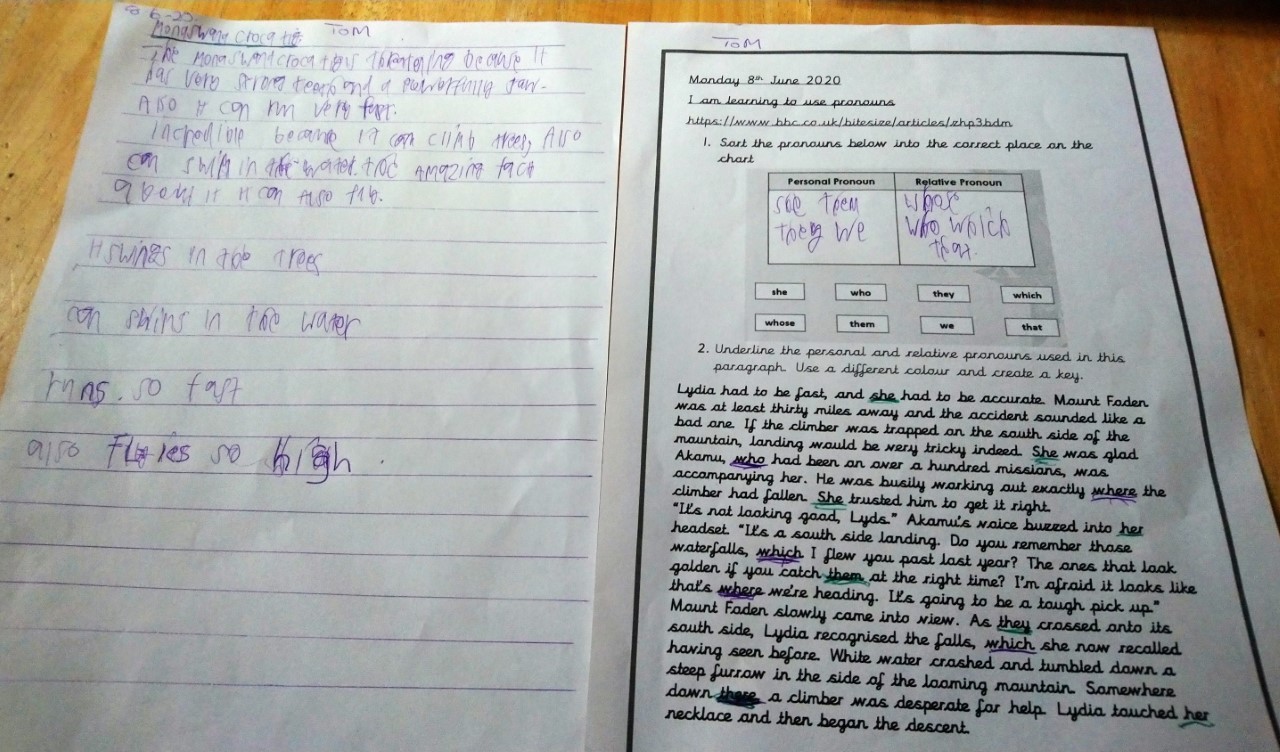 English - You have now described your fascinating animal/creature that you have discovered on your expedition. Look at today's task attached which requires you to write a postcard home to a friend/relative describing your emotions of this unbelievable discovery!
Maths - Continue to use your skills of reading and plotting co-ordinates in today's varied activity
SPaG - Today's activity attached continues to focus on using pronouns accurately.
MONDAY:
Shout out!
Freya.E thoroughly enjoyed completing her Maths challenge from last week, well done: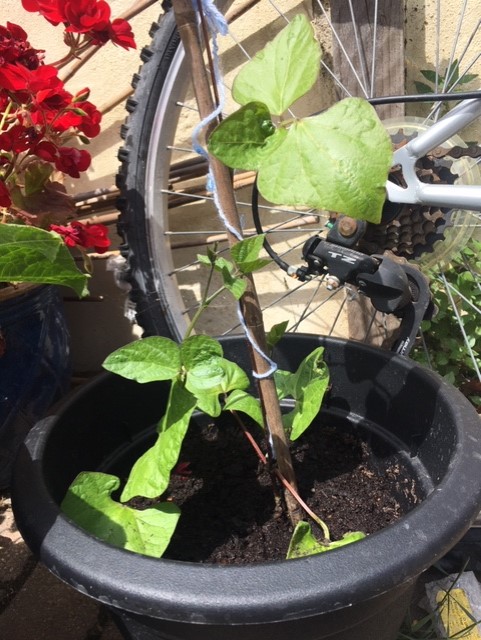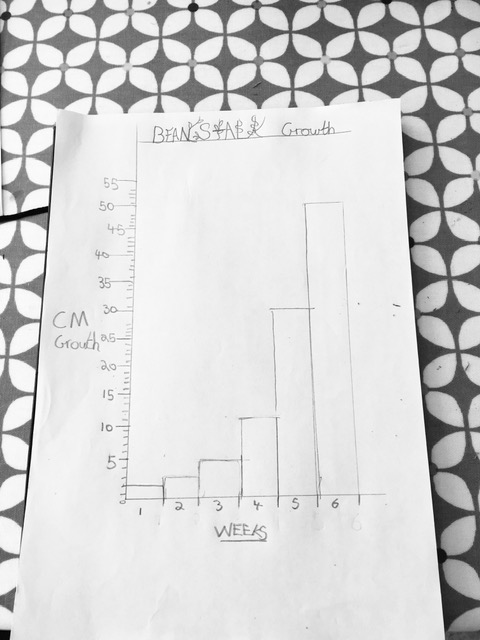 Jack has completed some excellent SPaG: Check out Tom's great Maths, super work: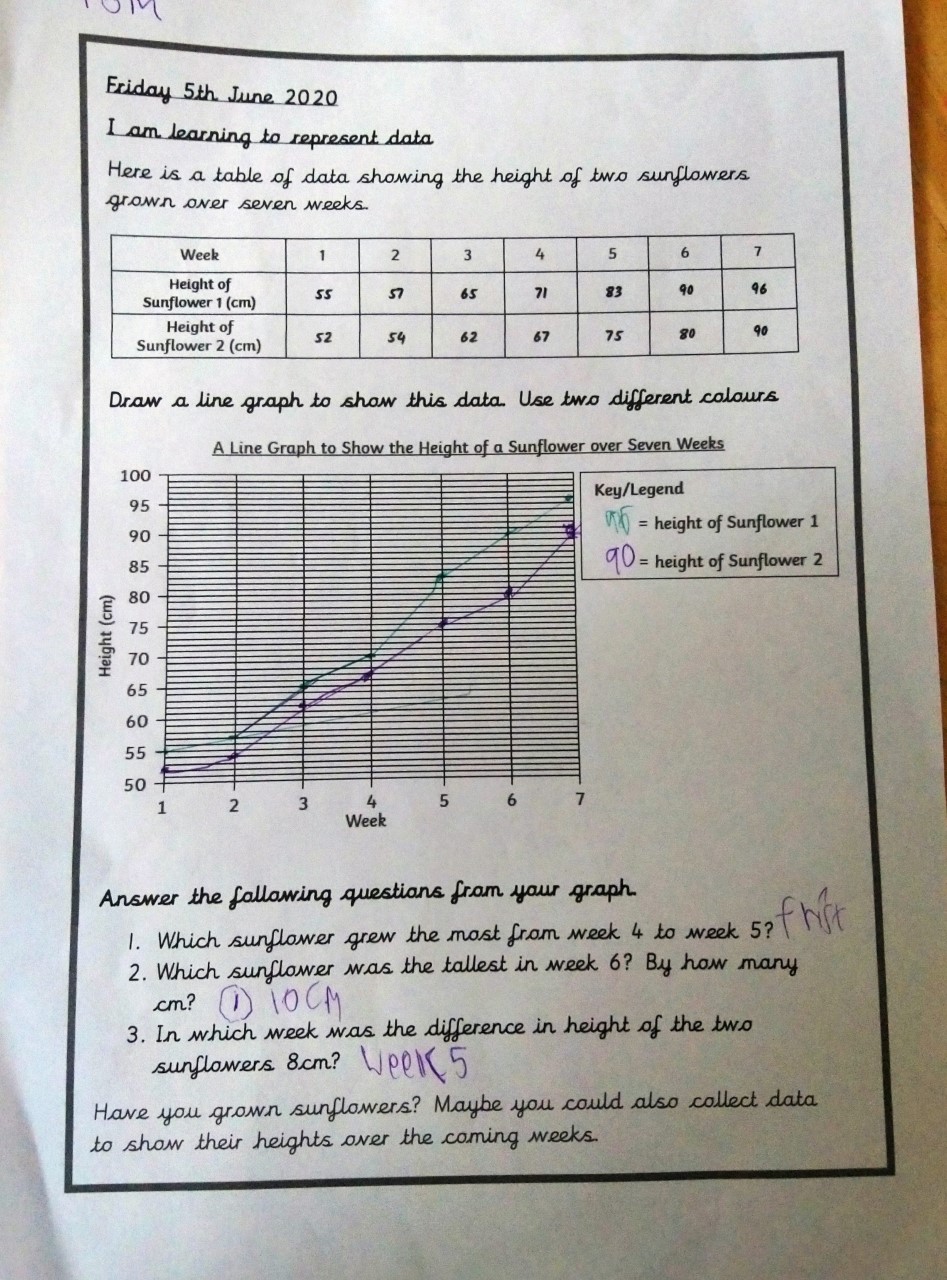 Lots of great home learning emailed in from Carmen, here is the opening to her brilliant story: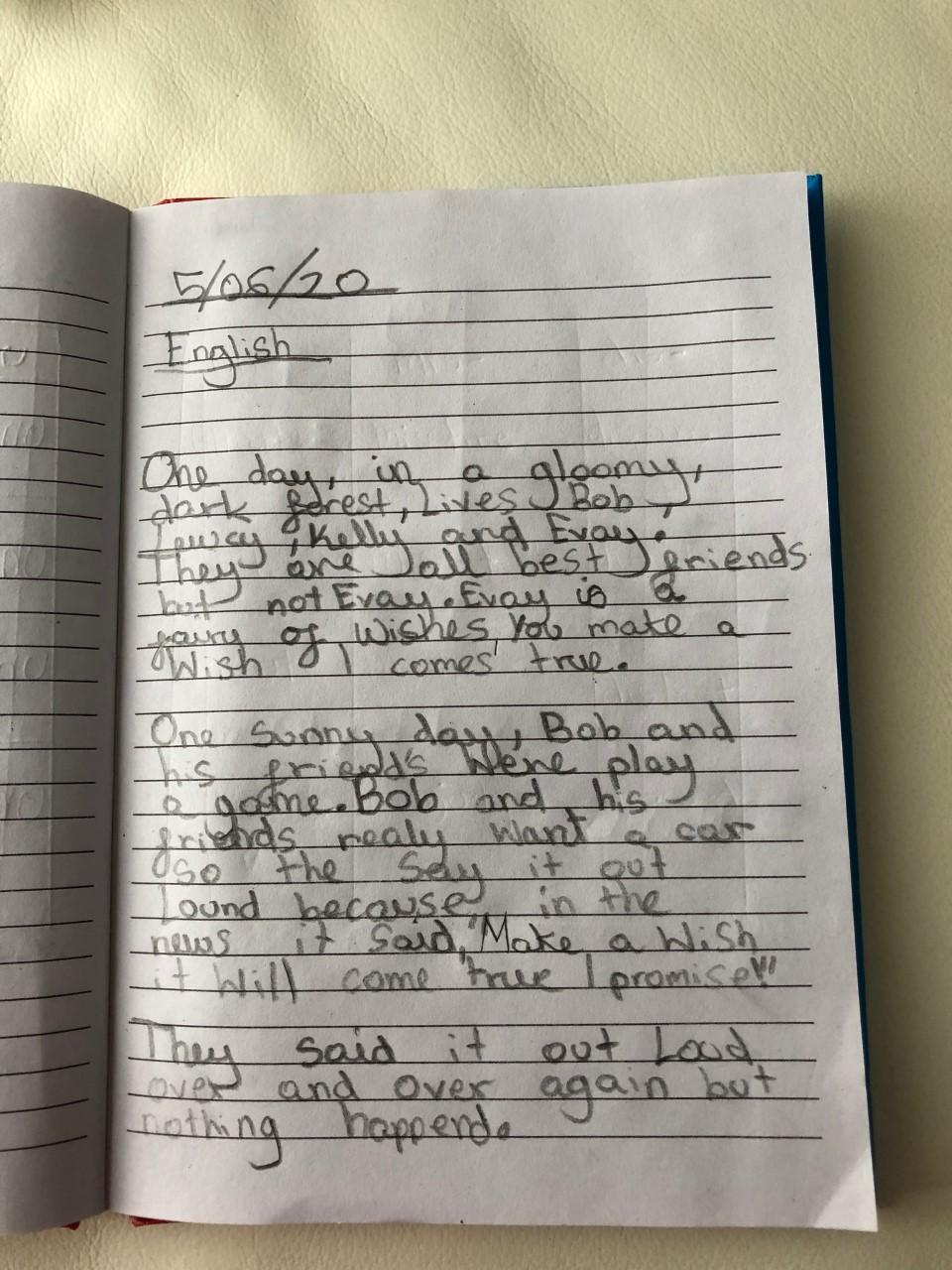 Well done to Finley who emailed his fantastic English story - keep up the amazing work!
English - This week's theme will focus on you being explorers! Today, read the scenario attached and use your creative ideas to describe your amazing new discovery in the form of an acrostic or narrative poem.
Maths - Complete the activity attached which focuses on skills used to read co-ordinates; remember 'along the corridor (x axis) and up/down the stairs (y axis)'.
SPaG - Today's grammar skill looks at correct use of pronouns - complete the task attached.
Afternoon Activities - Attached are a range of learning activities for you to complete throughout the week. Take a look at the additional activities on this document as well and challenge yourself to try all of them!
VIKING ISOLATION GAMES!
#ChiltonHeroes,
Thank you so much for all of the pictures and videos that you have sent to me this week. It has definitely been great to see all of your attempts at the challenges.
This week, can you challenge an adult to beat your score!?
The Challenge is:
KS2
Can you complete 50 star jumps in 1 minute?
Run 1K or 5K
Good luck and I look forward to seeing more pictures and videos!
Miss Knight