W/B 19th October 2020 Weekly Year 5 Blog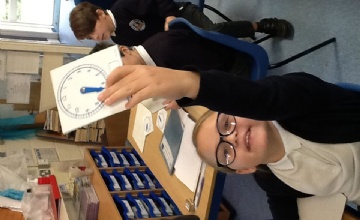 Year 5 have had another wonderful week and ended Term 1 just as impressively as they started it.
ENGLISH: This week, the children have continued writing their Ernest Shackleton newspaper reports, focusing on including direct and indirect speech. Mr Clifford, Mrs Rowland-Hill and Mr Abel were incredibly impressed with what they Year 5 had achieved in their English lessons.
MATHS: The children have been working on conversions, looking at Time and Measurement. We had a telling the time 'refresher' lesson on Monday before moving on to solving problems involving converting seconds, minutes, hours, days, weeks, months and years. We then moved on to metric measurements and solved problems converting lengths (mm, cm, m, km) and mass (g, kg).
TOPIC: We have been looking at how we can change the world for the better this week! We learnt all about climate change, global warming and the 'greenhouse effect'. We thought about how humans are making this a lot worse and what we can do to slow down climate change. We made scientific predictions based on what we had learnt and wrote our own pledges detailing what we were going to do personally to reduce our carbon footprints.
AFTER HALF TERM: We will be starting a brand new text in English and a brand new exciting Topic which link together very nicely (hint: the lessons will be out of this world!) We will be continuing to work through our Maths spiral curriculum looking at Fractions, Geometry, Measurement and Statistics.
Please get in contact with your child's class teacher if you have not booked a Parents' Evening appointment. Appointments will be over Microsoft Teams (invites will be emailled to you in due course) or by telephone (by request).
Please note that MONDAY 2ND NOVEMBER is a Staff Development Day. Term 2 will begin on TUESDAY 3RD NOVEMBER.
Have a wonderful week!
The Year 5 team x