W/B 29th March 2021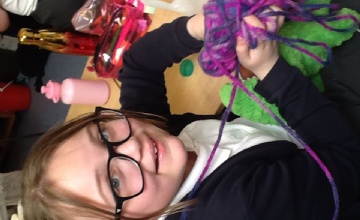 What a wonderful last week Year 5 have had! Well done to Team Ultramarine, who were awarded Edwin after their fabulous attitude and readiness last week.
In English this week, we finished reading 'I Was a Rat!' and finally discovered how Roger had previously been a rat but turned into a boy with Mary Jane. We looked through a range of news sources and discussed the differences between fact, opinion and bias. We also looked, in depth, at both tabloids and broadsheets. We decided to write our own newspaper this week, choosing to write either a biased tabloid or a broadsheet based on facts. We included all the features of a newspaper including an introduction including the 5 W's, direct and reported speech and formal/informal language.
In Maths this week, we have been looking at angles. We spent Monday and Tuesday measuring a range of different angles before moving on to drawing different angles. We then worked out missing angles based on our knowledge of the values of angles around a point and angles on a straight line.
In Topic, we have completed our Material World unit. We had a task were we needed to design and make a scooping/sieving device to enable Roger to be able to find and dig for pencils outside. We focused on what different materials we would use and our reasons for selecting these materials.
Reading Champions this week are: Fraya Higgin, Harrison Lycett and Alfie Knight
General reminders:
Please could children come to school in PE kits on WEDNESDAY.
Please could playground shoes be brought in (these can be left in school).
Children are still expected to be reading daily for a minimum of ten minutes as well as practising their Times Tables skills on TTRS as often as they can.
Have a wonderful Easter and we will see you on Monday 19th April.
The Year 5 team x