Weekly News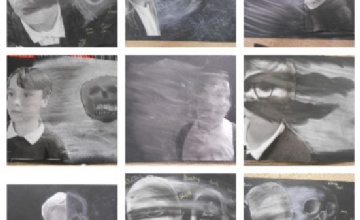 WHOOOOSH! Pens and pencils scrambled wildly across the page as the children worked tirelessly on their openers...
This week, Year 6 have considered how to start narratives (stories) in different ways: action, dialogue and description. Authors use these techniques to hook the readers into the text but in a variety of ways. We have thought carefully about our word choices in order to grab our readers' attention.
Through art, we studied in depth the creature's character in the story of Skellig. We asked lots of questions as the mystery around it is slowly becoming clearer. However, as we read on, we are still unsure of why this deathly creature is in Michael's garage. Using chalk and charcoal, we drew over a profile of ourselves to convey the life-death balance that the creature works then used this as inspiration for our writing.
In maths, we continued with our learning of solving problems involving the four operations but focussed on explaining ourselves clearly, using mathematical vocabulary.
Topic this week has been fun as we continue our learning of Space Explorers. We gobbled up oreos to demonstrate the phases of the Moon and discussed how the Earth goes around - orbits - the Sun.
Thank you to all those parents who have been able to sign up for consultations with your child's class teacher this week. If you have been unable to, please speak with us and we will be happy to rearrange a time for you.
Well done to Team Indigo on a brilliant class assembly on Wednesday. How we wish we could go back to Swattenden!
For Love to Learn this week, please log on to www.mymaths.co.uk so that you can revise multiplication skills.
Finally, take a look at the tutorial on the Year 6 page to help your child to understand long division. In the future, we would like to share more tutorials to support learning at homes so watch this space!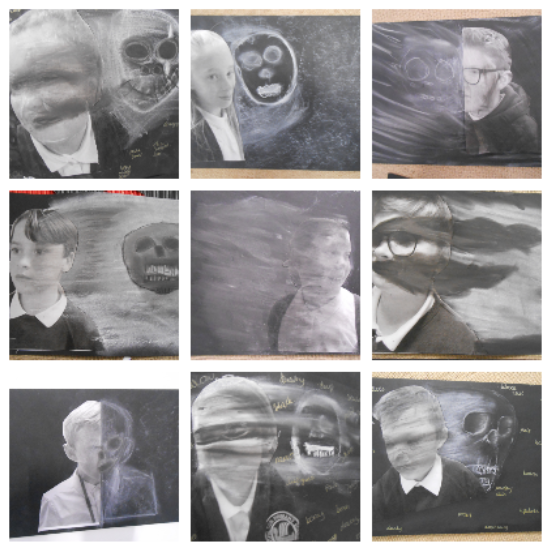 Please enter some content for your blog post here.