Daily Learning 15.05.20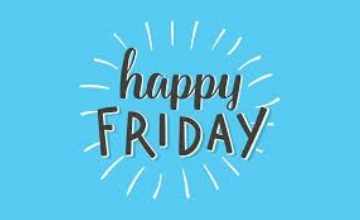 Happy Friday everyone! You may have found on Padlet that some of the old posts have been deleted. Hopefully, that will mean that Padlet should load a little faster for you if you've been having problems. It's fantastic to read the emails from you and on Padlet that you have been enjoying Mr. McAuley's Bug Safari. Here is some work that we have received, firstly from Rhea and then from Finn: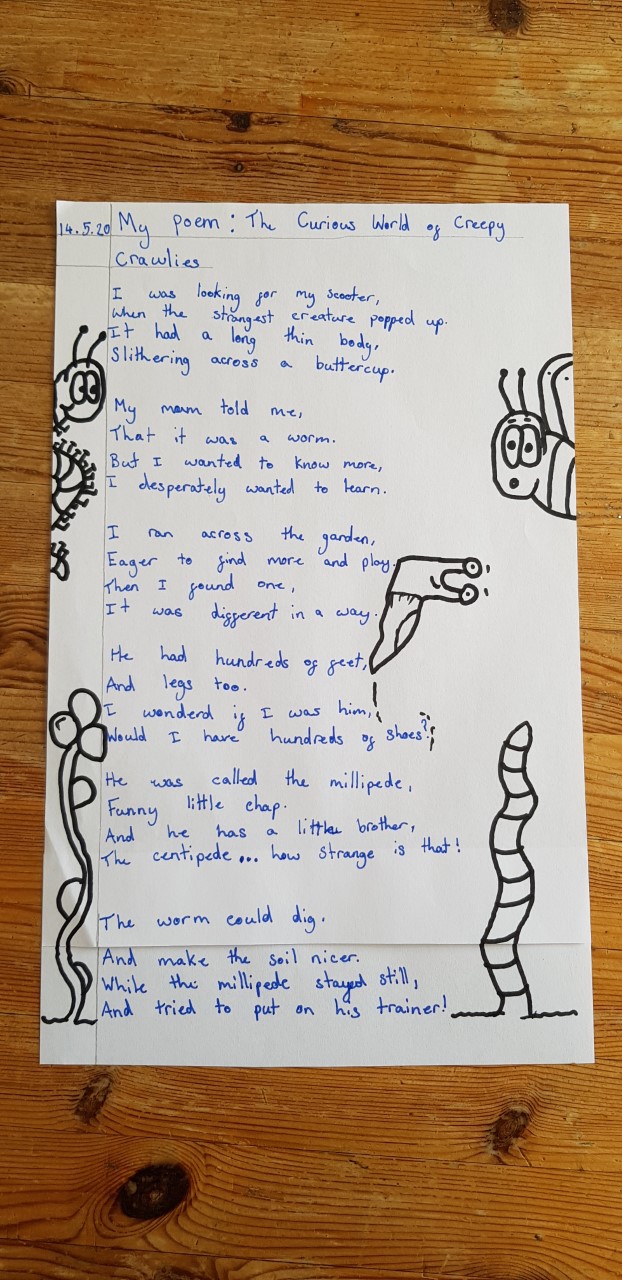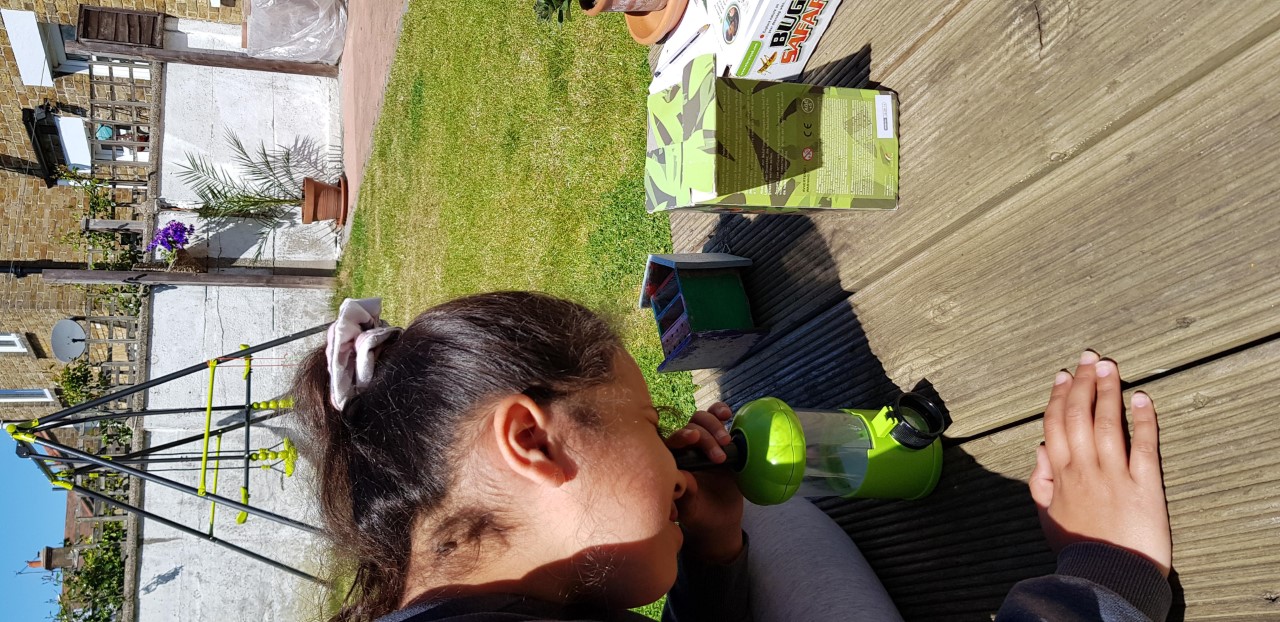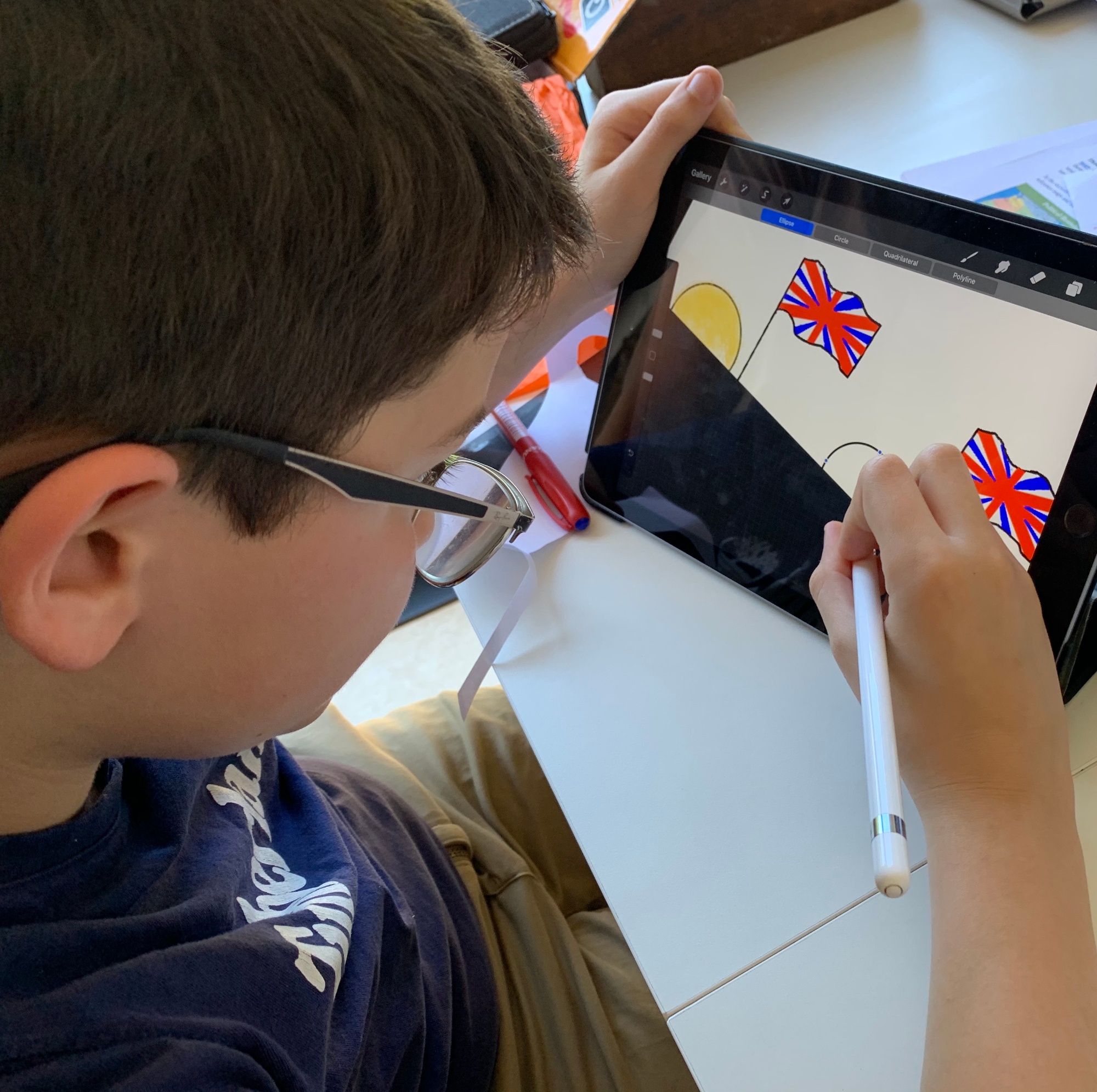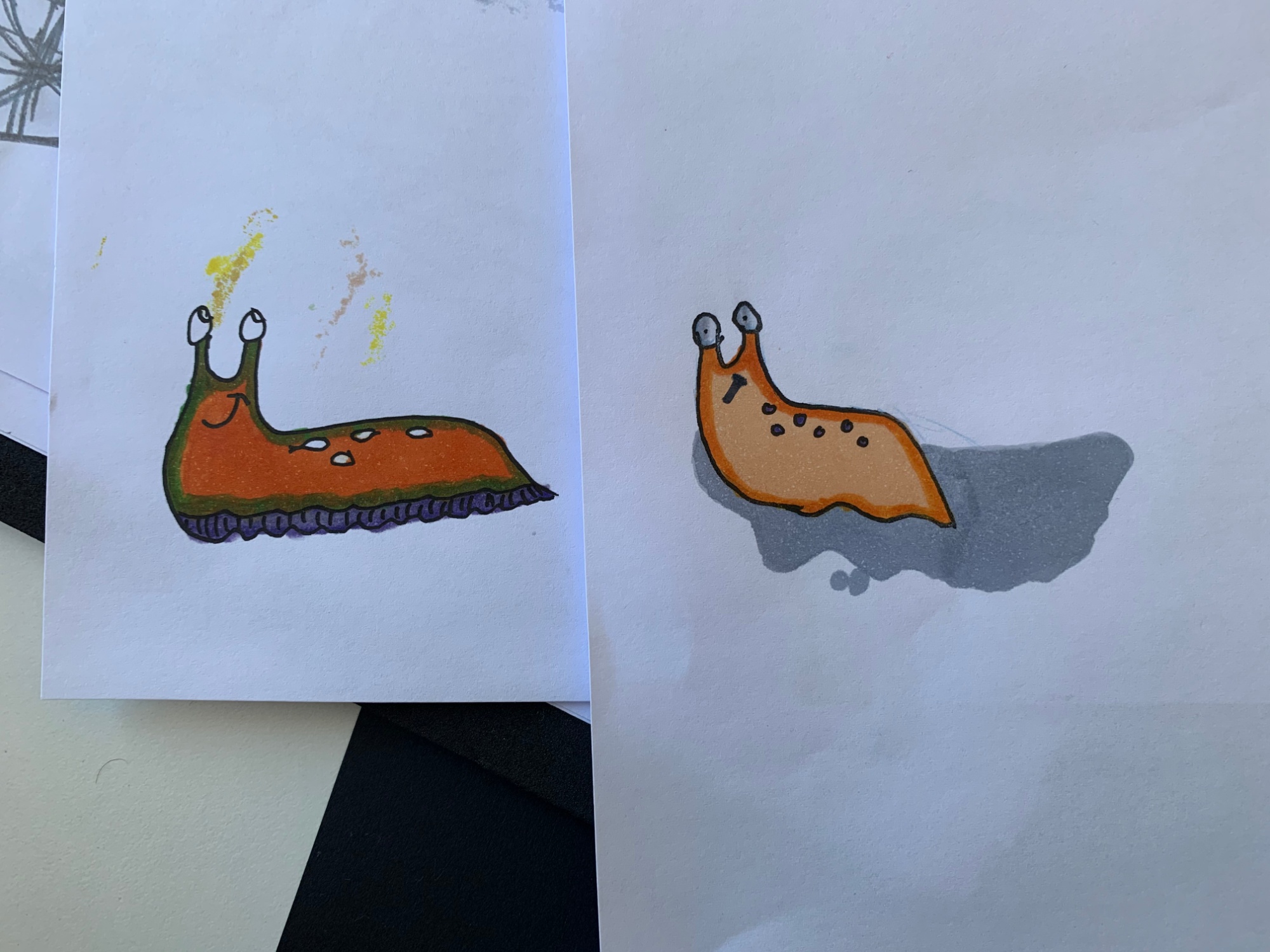 Mr McAuley and Martyn Harvey have had such fun making these videos for you, its not quite over! We have a fantastic video today with yet another brilliant poem from Martyn Harvey along with another captivating illustration. But this is not the end! Your final video will be on Monday morning next week with yet more poems, illustrations and some laughs along the way. Enjoy today's poem, but you will have to wait until Monday and our final video in the series for full details of the competition. Before you go... I want you to go back through the English videos from this week and 'like' your 2 favourites so far. Enjoy today's poem! Click here to see Friday's video!
We would also like you to visit www.radioblog.net again. Have a listen to the show and participate if you want to. Write a short piece about from where the author got his inspiration for Skellig. We all thoroughly enjoyed reading this book in term 3 so listen to the show as it may inspire you with your story writing!
Here is your Maths work for today: some division word problems! As you work through them, try to unpick the language to help determine why you need to divide.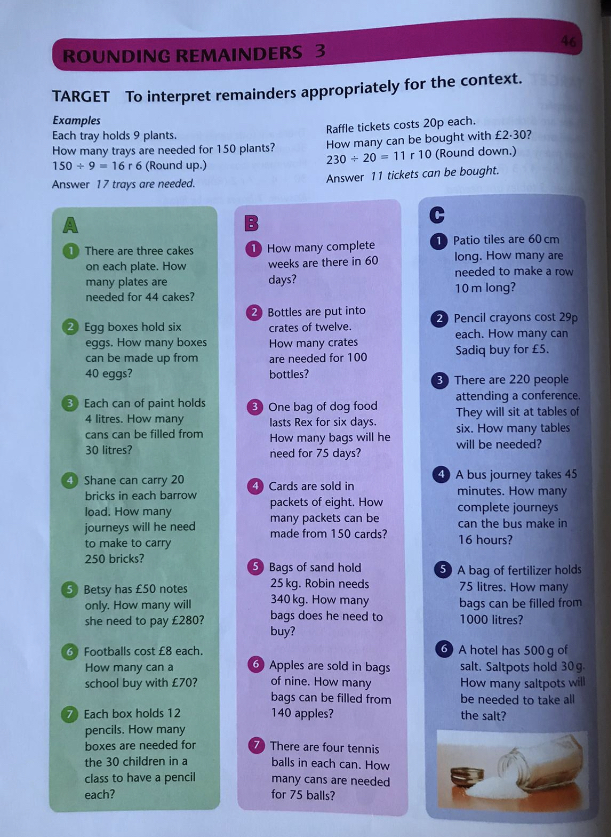 Now try this challenge... can you spot the typo?

For Topic today, you will be learning more about map scales. See the attached sheet, below. We would also like you to review some of the topic vocabulary associated with maps by undertaking the spelling challenge sheet. Look, Cover, Write and Check. For any of the words you do not know the meaning of, clarify them by writing them down in your learning journals.
The sun is shining so have a great day and a lovely weekend.