Daily Learning 01.06.20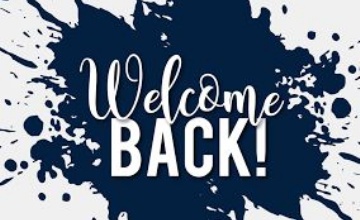 Welcome back and welcome to the world!
Hello year 6
We hope you have all had a restful and productive half term in the sunshine. Welcome to Term 6! But not as we know it…
The great news is that we are really hoping to be seeing you all in the coming weeks, which fills us all with immense joy. Over the past months, some of us have found lock down more difficult than others, but now (hopefully) is the time that we can start to get back on the road to normality and you all can continue with your education, which now has increased importance.
Firstly, welcome to the world Freya Wheeler! On Monday 18th May, the Wheeler family were blessed with a new addition, Freya. Mr Wheeler and his partner are both well and absolutely loving life as a family of three. Obviously Mr Wheeler will now be on paternity leave for the next two weeks, so please feel free to send him messages of congratulations via email or Padlet, but he will not receive these until his return to work. During this time, if you need to contact the year 6 team, please make sure you contact either Mr McAuley or Miss Lane. Congratulations Mr Wheeler!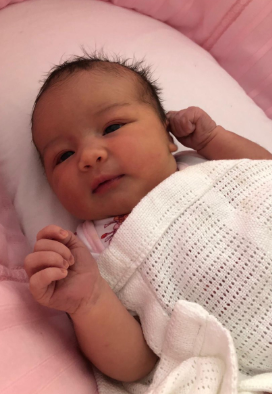 With the prospect of returning to school in the coming weeks, your English today will be based on this theme.
English
When we return to school, what I'm sure lots of us will find difficult, is maintaining the social distance from our friends.
Your English task today is to design a persuasive poster, reminding people of maintaining the social distancing in school. On your poster, we will expect to see:
A catchy title
Some researched facts
Reasons for social distancing
Consequences
Illustration
Please send your posters to Mr McAuley and Miss Lane on either Padlet or via email.
Writing Competition
Welcome back all of you from a truly beautiful half term, we experienced the perfect weather for a bug hunt! I have been inundated with your poems so far, but remember, the deadline isn't until next Friday (12th June), so please keep them coming! If you have already submitted an entry... get back outside and write me another about a different creature you can find. If you haven't done one yet... what are you waiting for? I have some fantastic and very special prizes, and not just for the winners.
Martyn and I are loving reading each and every one. So, go back to the videos on your blogs from the 12th May and remind yourself about how to create one of these poems (remember to like the video which is your favourite) and its illustration and then get writing!
I look forward to receiving many, many more of your wonderful poems.
Mr McAuley
Maths
This week we will be making a return to our favourite topic in Maths… fractions! Today you will be challenged to find equivalent fractions and then to compare those fractions.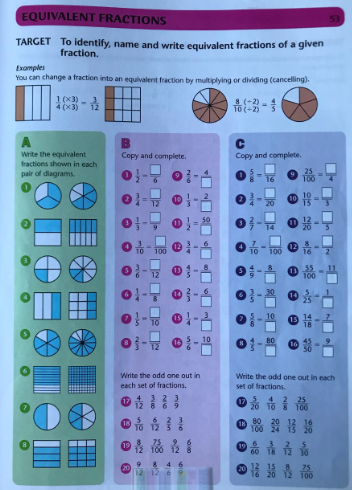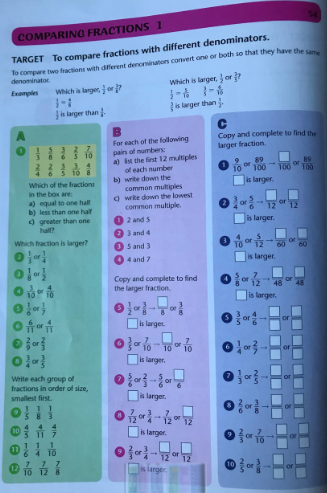 Topic
This week we would like you to revise your learning on 'Roots, Fruits and Shoots' from Term 1 of Year 6.
Today's first task: If you have been busy gardening over the last month or so, send us some photos of your plants, detailing what they are and how successful they have been. Did you do anything in particular to aid their growth?
Second Task: Draw a flower and label its parts using scientific vocabulary. You should recall that we did this when we dissected a flower in class. See how much you can remember! If you are feeling like you want an extra challenge, explain the function of each part of the flower that you have labelled.
THE VIKING GAMES ARE BACK!!!!!! but not as you know it.
This year we will be holding the 'Viking Isolation games'. Throughout term 6 we will set you two challenges a week. The challenges have been designed so you can take part at home. Any of the equipment used we hope you have lying around. We even use a toilet roll and tea bag!
We would love as many of you to get involved and you could even challenge your parents!
How many challenges you do is entirely up to you it is all about having fun and keeping active. The Viking Games is competed in houses, so we would like you to wear your house colours when completing the challenges.
We would love to see you having a go so if you would like to send in pictures and videos to us please send them in to your school's sport coach (please only send in videos and pictures if your child has parental permission for them to go on social media.
The emails are: jenny.horrigan@ramsgateartsprimaryschool.co.uk, emma.knight@chiltonprimary.co.uk and Callum.noble@uptonjunior.com.
We look forward to seeing as many of you take part as possible. Have fun!
Mrs Horrigan, Miss Knight, Mr Noble
Viking Academy sport coaches.