Daily Learning 08.06.2020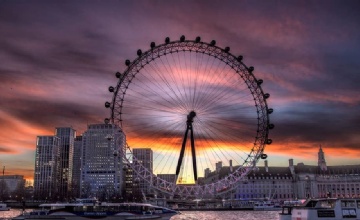 Hello Year 6
We hope you had a restful weekend and that you are ready for a full week of learning. For those of you who are continuing your learning at home, we will be uploading the same lessons taught in class to the daily blog. We will be sending home the new class text (The London Eye) to anyone learning from home. Please continue to send images of your learning to your teacher or upload images to the year group Padlet. The year group Padlet has be placed that bottom of this blog .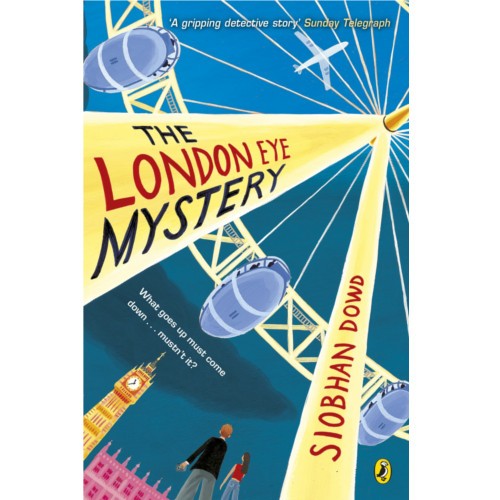 Shout Outs!
Well done to Rhea who wrote a newspaper article highlighting deforestation.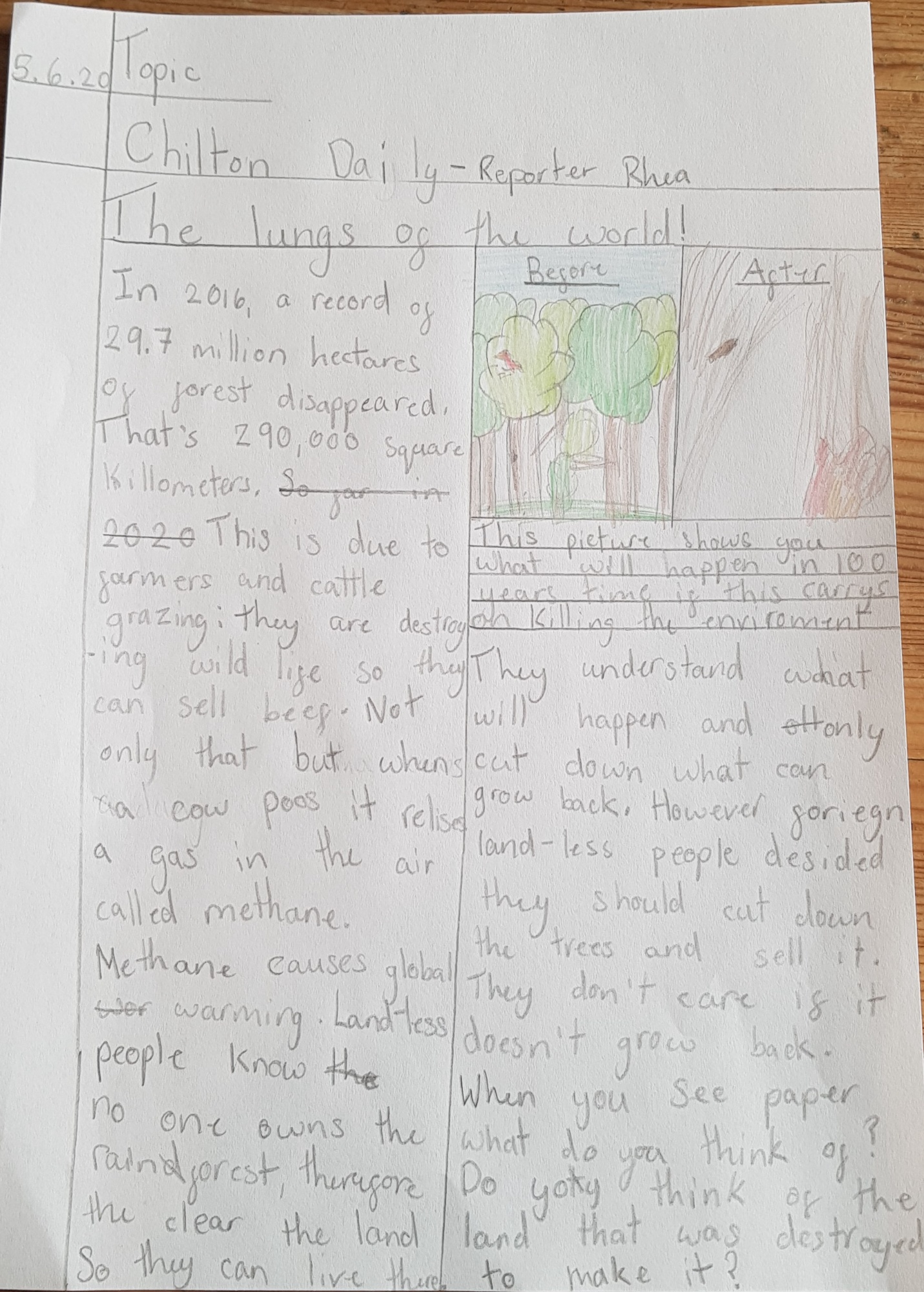 Home Learning - Monday 8th June - Friday 12th June 2020
Guided Reading / English
In English we will be exploring a new text - The London Eye. If you are learning from home, we will send the text to your house ASAP so you can continue with your learning. Like we do in class, your activities will be linked to this text. Again, all activities will be uploaded to the daily blog. You will need to follow the PowerPoint slides for each day, completing the tasks set in the presentation. Download below.
Maths
In maths this week we will be looking at number and place value. You will need to follow the PowerPoint presentation and complete the tasks on the slides before you complete your chosen challenge (mild, spicy or hot). There is also an additional challenge. Download these below.
PSHE
We will also upload daily PSHE activities for you to complete; each day will be different. Please open the PowerPoint presentation and complete the task set.
Please remember to send us pictures of your learning so we can add you to the Shout Outs or upload your images to the Padlet.
Happy learning!