Friday 4th September 2020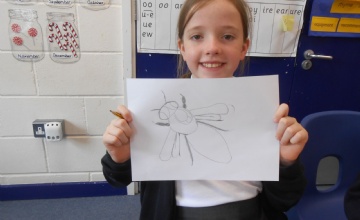 Hello and welcome to Year 6!
All the Year 6 teachers were delighted to welcome you back yesterday to Chilton. We were so impressed to see how happy and willing you were to settle back into school life quickly and with smiles on your faces. These first two days have been really important for us all to learn about each other and also to remind us all of how the Chilton family works together. We have discussed The Chilton Way and our values and used these to create artwork.
Next week, we will be returning to Maths, English and PSHE lessons. We know some of you may be feeling nervous about learning after so much time at home. Please don't worry -we are all here to help you. In Maths, we will be learning about place value and how numbers work. Times tables will be a focus too. During English lessons, we will be introducing you to our new text. In English and Guided Reading lessons, we will be exploring the setting and characters of the story. This will help us develop our own written descriptions. In the afternoons, relationships will be the focus on our PSHE lessons.
Home Learning: There is no home learning task for this week. Please do continue to read at home and also get back on track with learning your times tables.
Reminders: All children are to come to school in their PE kits on Wednesday. Don't forget to be prepared for all weathers.
Well done for this week! We are all looking forward to seeing you on Monday morning again. Have a lovely weekend!
From the Year 6 teachers: Mr McAuley, Mrs Bax, Miss Isaac, Miss Lane and Mr Wheeler.