Weekly Learning and Messages - Welcome back!
Welcome back! How exciting - it is your final year in primary school! The children came back to school beautifully and all settled into their learning fantastically well. This week, we have been understanding place value, which we will continue into next week: we used a range of resources in different ways to represent numbers. From this, we could partition numbers and then compare them, having an understanding of the value of each digit in a number. It was fun to work with the manipulatives!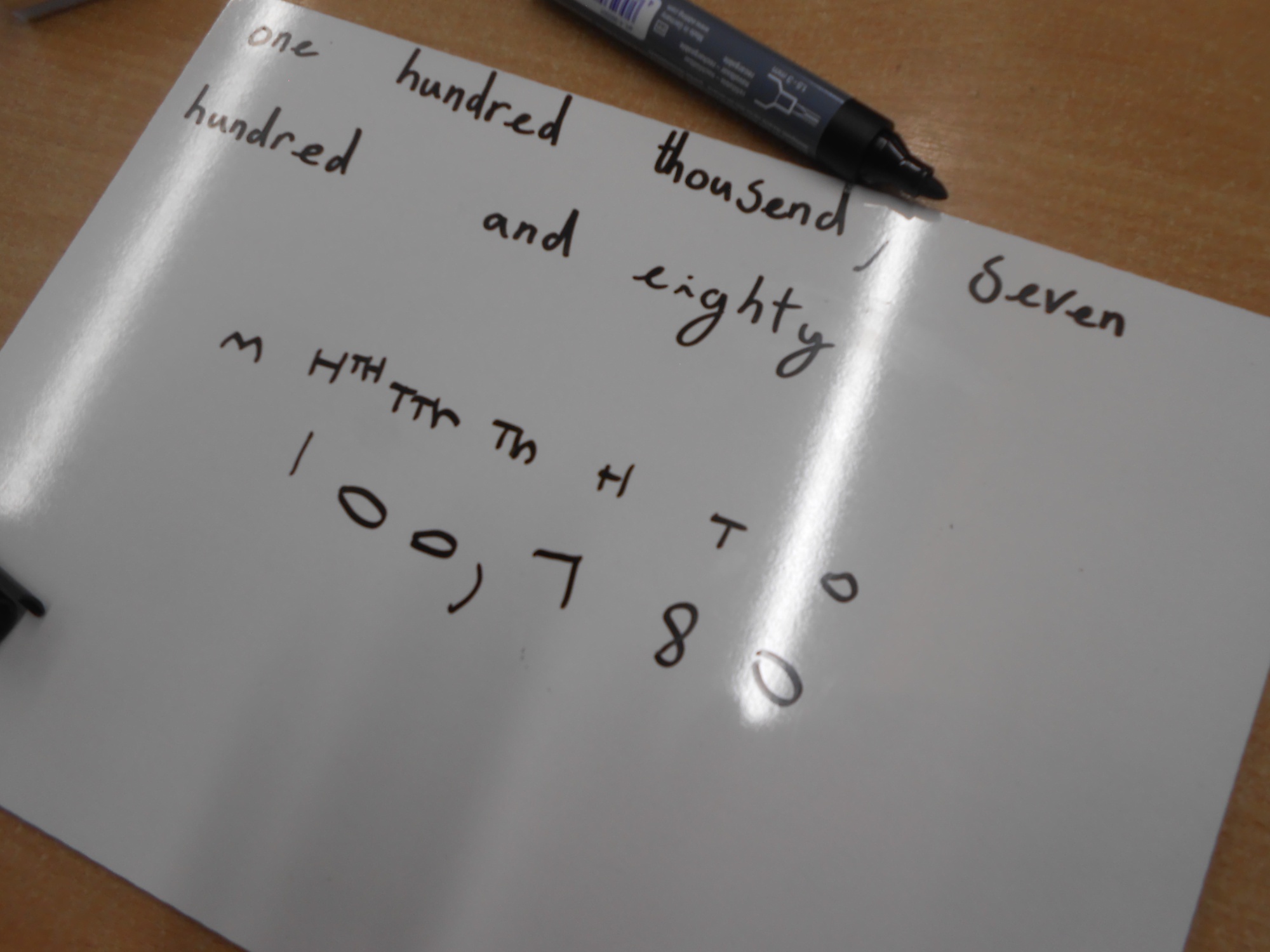 In English, we have started our new text, 'Way Home!', which is set in a busy, dangerous-looking city. We have used the pictures and text to make predictions and have asked questions about what we have read. Next week, we will read more of the story and begin to understand who the main character is from the clues in the book. This is a wonderful text with a big surprise at the end, which we will focus our learning on.
For the next couple of weeks, starting today, we will be learning about our school values and applying that into the context of Year 6. We will understand that challenge is good and encourage the children to be brave and take risks in their learning. Next week, we will introduce the text 'Swimmy', which will help us to see the value of teamwork.
Messages from the Year 6 team
Children can come to school wearing their PE kit on Fridays ready for their lesson in the afternoon. On Tuesday, they will have an extra 30 minute PE slot through the Sports Project. On this day, they should wear their normal school uniform however they are allowed to wear trainers.
Your child will be given a book over the next few days to take home to read. As a school, we will be assessing your child to give them an AR book (which Mrs. Rowland-Hill will explain soon). Please can you encourage your child to read for at least 10 minutes a day, preferably supported, and then sign their reading record daily. Their reading record is also an excellent source of communication if needed.
We are still encouraging children the importance of good hygiene so we will ask if your child can refrain from bringing in personal belongings - including pencil cases - for now.
The children had a great start to the new academic year and we are thoroughly looking forward to working with them. If there are any questions, please do not hesitate to contact your child's teacher.