04.03.22 Weekly learning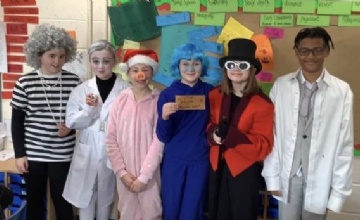 Messages and reminders
The Speaker Competition
Each KS2 child will be invited to prepare, rehearse and perform a speech. The speech must last no longer than 2 minutes. The children will not be able to use presentations or props within their speech – just their voice. Each class will vote for the speaker to represent their class. These class speakers will then perform for a panel who will choose three winners from the school. These children will then compete in The Viking Speaker Competition with children from Upton Junior School and Ramsgate Arts Primary. The competition will take place in the auditorium at Royal Harbour School, with the winner being crowned 'The Viking Young Speaker 2022'. The topic of the speech must be 'Is it a wonderful world?'. The class competitions will take place during the final week of term 4 (between 28th March and 1st April). Class teachers will let their classes know the date and time each child will present during that week. The school competition will take place during their first week back after the Easter holidays, where our 3 school representatives will be chosen. The Viking Trust Competition will then take place during the final week of term 5.
World Book Day
Thank you to everyone who participated in World Book Day activities: the children listened to videos performed by staff who shared their favourite stories and poems. In Year 6, the children read poems from Joseph Coelho and, after identifying features of each, wrote their own poems.
Comic Relief
The theme this year is 'Funny is Power'. On 18th March, children across the school will be invited to participate in any way they wish. This could be funny hairstyles, comical clothing or any other ideas!
Parent/Teacher Consultations
After school at 15:15 on 18th March, parents are welcome to come in to their child's class to look at their books prior to parent/teacher consultations the following week. Please sign up if you haven't already:
Mrs. Tammaro (Team Azure):
Wednesday 23rd March 5pm-7pm
Thursday 24th March 3:30pm-5:30pm
Mrs. Rowland-Hill (Team Ultramarine):
Wednesday 23rd March 3:30pm-5:00pm
Thursday 24th March 5pm-7pm
Mr. Wheeler (Team Peacock):
Tuesday 22nd March 3:30pm-5pm
Wednesday 23rd March 5pm-7pm
This week, the children wrote in role as a character from 'Kensuke's Kingdom', using past tense to describe events that have happened. They used their skills from their Love to Learn task last week to apply ambitious vocabulary into their writing. In Maths, the children revisited converting fractions, decimals and percentages to strengthen their understanding. Our topic focused on the Feudal system, where children studied what life was like for knights (by creating their own coat of arms and learning about the history of their name) and then for clergy and the king (by designing a stained-glass window).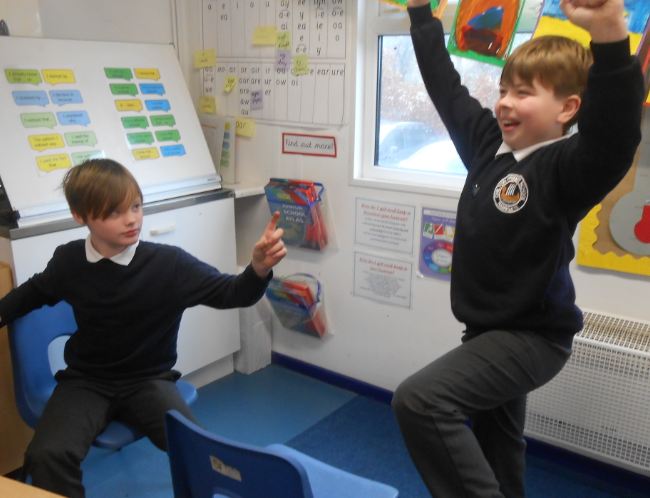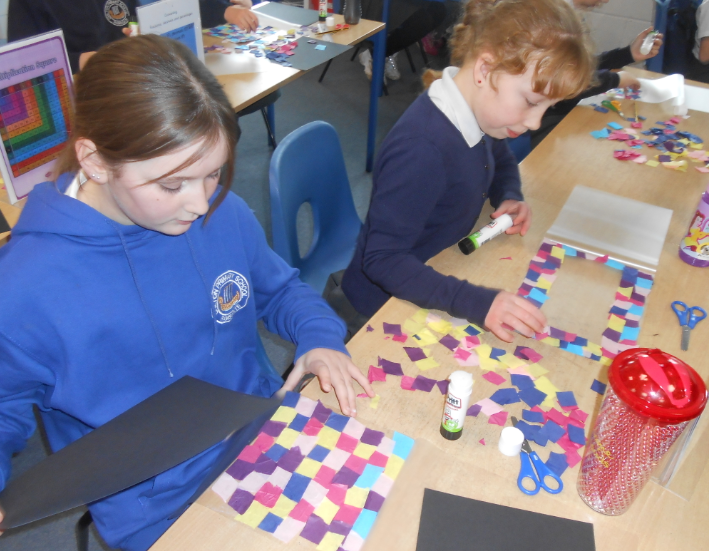 In English next week, the children will be continuing to read Kensuke's Kingdom. They have thoroughly enjoyed reading the opening to this text and are eager to read on! The children will continue to write in role as the story develops and then they will write a setting description for an island in the Indian Ocean.
In Maths next week, the children will be working on time problems that involve time duration and then problems involving money. They will be applying the four operations to help them with this.
In topic next week, children will learn about the Black Death: what caused the plague and what the impact of the disease across Europe. We will have fun with making boils and understand the difficulties that Medieval doctors had.
Love to Learn
In Kensuke's Kingdom, Michael and his family travel around the world and visit many places. For Love to Learn this week, we would like you research somewhere that he has visited. This could be Recife or Rio de Janero in Brazil, Cape Town in Africa, Perth or Sydney in Australia or the Azores Islands. Where else have they visited? In your research, consider the wildlife, the climate, currency, population and history.
By Thursday, please bring in non-perishable food (tins and packets), which will be helpful in our Maths lessons involving money. With the food, we hope to donate after our learning to support a local charity.