Week Beginning 13.06.22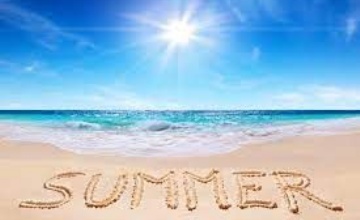 Please enter an introduction for your blog post here.
Welcome back to Term 6! The grand finale of the children's time at Chilton. It will be a busy but fun-filled term with lots of exciting events taking place. We will keep you updated of any dates for your diaries!
Reminders:
Please remind your child to bring an extra snack with them for Thursday's swimming session.
Kit list: If you have not received a kit list, please ask one of the Year 6 teachers and we will provide you with one of these.
Love to Learn:
My Maths: We have set two My Maths tasks this week.
MYON: We have set a MYON book for the children to read online. We would like the children to read this and take a quiz on this.
TTRS: The children should continue to undertake TTRS at home.
This week:
PSHE: This week the children learnt about the meaning of aspirations and why it was important to have them. They considered why having a growth mind-set allows for more opportunities to succeed. The children reflected on why certain individuals were aspirational and what they could take from the steps they took to become successful. We had some fascinating conversations about what the children would like to do when they are older and how to create a plan of how to get there. On our second PSHE day, the children looked at money in real life contexts. They considered financial risks and how to keep money safe. Advertisements and value for money were explored where the children were encouraged to become critical consumers.
Maths: Algebra was the skill explored this week. The children wrote simple formulas and solved algebraic expressions.
English: We started our new class text, 'Rose Blanche' this week. The children spent a long time analysing the pictures in the text and what information it provided beyond the text itself. The writing outcomes were a setting description, a persuasive poster using passive voice and a narrative poem.
Topic: On Friday, the children took part in the entry point for our new topic of World War Two. Team Azure's Daniel provided his expertise by answering a range of questions on the subject of WW2. He undertook his own research, in his own time to prepare for this. Thank you, Daniel! You were amazing!
Next Week:
Maths: The four operations will be consolidated through investigation style problems. They will also work to a budget as part of a maths/PSHE task where they will work in groups to redesign the library. They will need to use the four operations as part of this task.
English: The children will start the week by listening to Neville Chamberlain's WW2 speech and choose a writing outcome that responds to their emotions of having listening to this. The children will expand on their subject vocabulary and express this through different art forms. Towards the end of the week, alongside the reading of Rose Blanche, the children will learn about the persecution of Jews during WW2 and read extracts of Anne Frank's diary. Emotive language, presentational devices and employing a range of sentences for impact will be some skills focused on.
Topic: The children will explore how WW2 started and create a timeline of events. They will move on to learn about evacuation, rationing and the Blitz.