Weekly News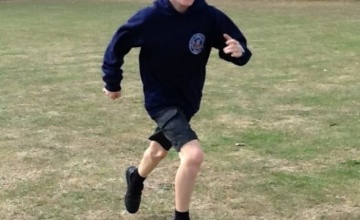 Firstly, well done to all the children who applied for the role of House Captain. It was an incredibly difficult decision but we would like to congratulate everyone on their presentations last week. There will be plenty of opportunities in Year 6 for other privileges. Furthermore, a big well done for those who took the Kent tests on Thursday. You were amazing on a very hot day!
This week, the children have been writing in role of Shane. We have learnt from 'Way Home' that Shane spends a lot of time outside but we do not know why yet! From this, we weaved in action, dialogue and description to make our writing exciting to read.
In maths, we have been ordering and comparing numbers. On Friday, we went outside and developed activities where we could record a set of numbers and order them from smallest to biggest. Then we drew numberlines and placed those numbers on the scale. It was fun to throw vortexes, try to jump the furthest or run the entire length of the field!
For Love to Learn this week, we would like you to think of our entry point for our new topic: Roots, Fruits and Shoots. Explore your local environment, including your back/front yard, play park, allotment or community gardens to see what flowers and plants are there. Do you know the names of any? What features do they have? Perhaps you could draw some that you see. How you present this task is completely your choice. Please bring back to school by Wednesday 18th September.