Weekly News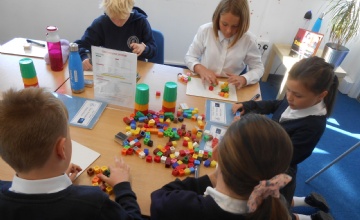 This week, the children have finished reading 'Way Home'. We learned that the character, Shane, was actually homeless so we researched some information about living rough. From this, we wrote a non-chronological report on homelessness.
In maths, we worked hard on rounding numbers up to ten million! We then went out to the playground to search for rounding problems. It was great fun to apply our understanding in a fun game! Towards the end of the week, we used concrete methods to help understand square and cube numbers.
Next week is Swattenden! The weather doesn't look to be too nice for the week so be sure to bring waterproofs! Please be in the hall with your luggage by 08:30 am. Love to Learn this week is to pack your bags (you'll need to be able to pack yourself upon leaving Swattenden) and it's wise to practise putting on a duvet cover if you're not used to doing so.