Weekly News 10.1.20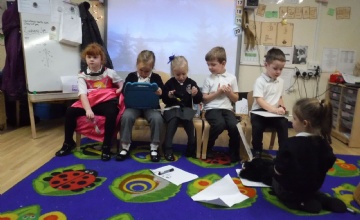 Welcome back reception!
We have had a wonderful first week back, and the children have settled beautifully! They have remembered to show the 'Chilton Way'. It has been lovely to see the learning that has been happening this week.
It is Values Week at Chilton, and this term we are learning about courage. We have been learning about Rosa Parks and how she demonstrated courage. The children have also been thinking about times they have been courageous.
In Maths this week the children have been matching number to quantity and adding two single digit numbers together to make a total.
Just a reminder that we have now changed our parent reading to a Wednesday at 3pm, please come and read with your child when you can!
We also wanted to say a huge thank you to all of you for our thoughtful and generous gifts and cards we received at the end of last term. We really appreciate it.
Thank you and have a lovely weekend!
The Reception Team.