Experimenting with different sounds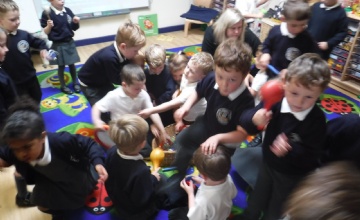 We are starting to become very musical.
We had lots of fun using the instruments and other objects. We read a page in the story book What the Ladybird Heard where all the animals made lots of noises. We decided to find instruments and other classroom objects to see if they could make high noises like baby ducklings or low rumbly noises like cows make.