Friday 12th November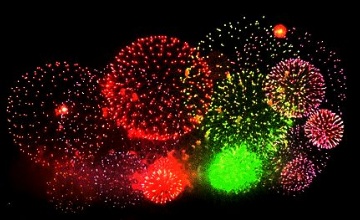 We have had a busy week of learning this week, and the children continue to impress us with their fantastic attitudes and participation in lessons.
Phonics:
This week our RWI lessons have changed. Your child will have started going into a smaller group to learn their sounds. Some groups are continuing on from where the class got to, and others are recapping some previously learnt sounds. Please continue to help your child to practise recognising the sounds using their pink sound book. The quicker they recognise the sounds, the easier they will find it to blend the sounds together to read words.
Our RWI lessons continue to follow the same structure. We learn/ recap a sound, then we practise writing our new sound and a review sound. We have an oral blending activity where children are encouraged to hear the initial sound in words, or blend a word they have heard. For example we might say, 'Find something r-e-d' Children then have to blend r-e-d, and then follow the instruction. Finally, we spend time building and reading words with our new/ review sound. This helps teach children strategies to help when decoding (reading) and when spelling.
Maths:
This week, we have continued to learn how to form and write numbers correctly. We have done this in a range of different ways and the children have done amazing well with this. We use specific patters to help with writing the numbers. These are
6 – down we go and make a loop, number six makes a hoop
7 – across the sky and down from heaven, that's the way we make a seven
8 – make an s and do not wait, that's the way we make an eight
9 – make a loop and then a line, that's the way we make a nine
There is no rhyme for 10 – we explored how it differs from the other numbers- it has 2 digits. We used the rhymes for 1 and 0 to help us write number 10.
You could use these patters at home to help your child if they are writing numbers.
Topic:
This week we continued our learning of celebrations with Bonfire Night. Children learnt the story of Guy Fawkes and his plot to kill the King. We had fun role playing the story, including discussing characters' feelings throughout. The children have really enjoyed their learning this week and have chosen lots of extra activities during their busy times including recreating their own Houses of Parliament.
Whilst learning about Bonfire Night, we also learnt about the importance of safety when around fireworks and bonfires. We practised this during our own bonfire in class (with homemade Guy and marshmallows to toast!)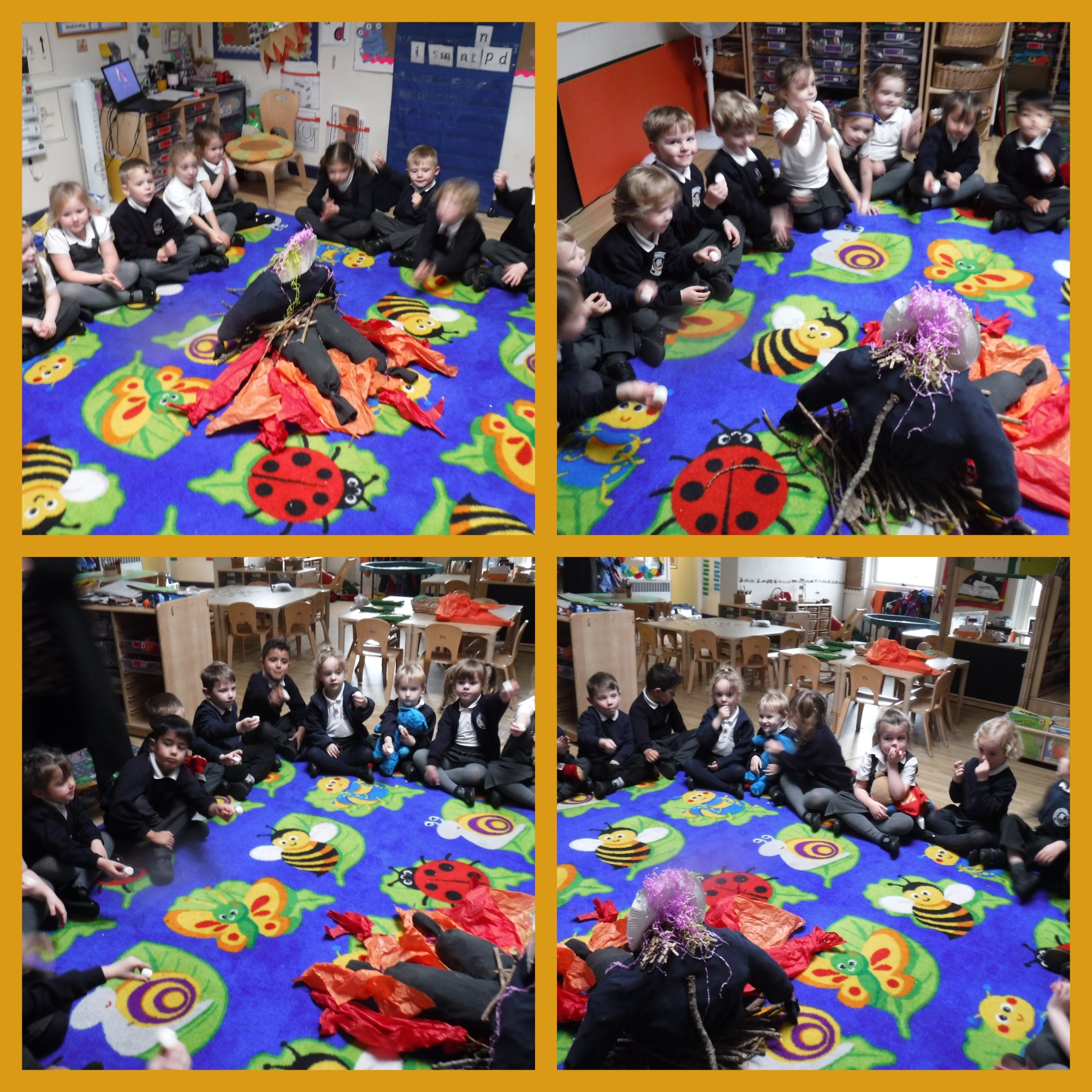 We enjoyed listening to the sounds of fireworks, and moved our bodies in a way the firework noises made us feel. We discussed how firework noises make us feel, and began to extend our sentences using because. We are becoming skilled speakers, being able to answer questions in full sentences. Some of us even began to think of other who might not like the noise of fireworks, including pets and wildlife.
Notices
Odd Sock Day is Monday 15th November
Pyjama day for Children in Need is Friday 19th November
Book Look for parents ahead of parent's evenings is Friday 19th November 3:15- 3:45
Parent's evening will be held week commencing 22nd November
Enjoy your weekend! It is well earned.
The EYFS team