Home learning: Friday 24th April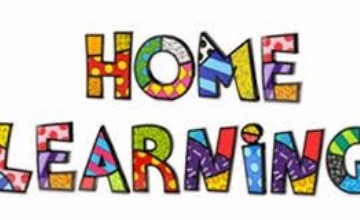 Good morning Year 1! The sun is shining yet again and we hope your spirits are high. I think we've managed to speak with most of you on on the phone. We will keep trying those we've missed. It was so lovely to hear your voices and hear all the lovely things you have been doing. Keep up all the good work!
English
At 10.30am today on the link below a lovely Read, Write Inc teacher will be adding a video to teach you all the sound ire. There will be two videos called 'Set 3 speed sounds - ire and Set 3 spelling ire'. If you would like to, please watch the video for your phonics session by clicking on the link:
You tube: Read, Write inc phonics video
Please let us know how you are getting on with the videos and if you are finding them helpful.
If the videos do not work for you, the lesson is detailed below:
1. Find the sound ire on your sound card and say it lots of times, make sure you are looking at the sound to ensure you remember what it looks like, also say 'ire – fire, fire.' When you're finished, point to some other sounds too (about 10).
2. Write down the following words for your child to read (fire, wire, desire, hire, admire). Remember they need to find the special friends, fred talk and then read the word.
3. Now write down some words for your child to read as a recap of previous sounds learnt (goat, chew, zoo, huge, night, snow). This time encourage your child to say the sounds in their head and then say the word aloud.
4. Ask your child to show you their alien faces! Write down the words gire, snire, slire, chire. Ask your child to spot the special friends, Fred talk and then read the word.
5. Now it's time for spellings! One at a time say the following words to your child (fire, wire, desire, hire, admire). Repeat the word back to each other then ask them to pinch the sounds. When they know how many sounds in the word they can write it down. Help your child to tick or fix (correct) their work.
You can now share a book together. Use the link below to find the book.
Once you have read the book, go through the activities at the end of the book together.
If you wish to as and extra activity today, you can visit the BBC bitesize website. Click on the link below and it will take you to a fun story called 'Daisy and the trouble with life'. Scroll down the page and there are some lovely comprehension activities you can complete.
Daisy and the trouble with life - BBC bitesize
Maths
Today in Maths we will be re-capping our learning on symmetrical and repeating patterns. Firstly, click on the link below to play some fun games to remind you what repeating and symmetrical patterns are.
Symmetrical pattern - online game
Repeating pattern - online game
Then attached below are some lovely pattern activities to complete. If your child prefers hands on practical activities you can get creative with your pattern making by using paints or objects in the garden.
Topic
Today in topic we are learning all about Hindu Weddings. Attached below is a slide show to teach you all about Hindu Weddings. There are also a selection of activities. You can choose one or more to complete.
Have a wonderful weekend. Stay safe and keep smiling and make the most of this wonderful sunshine!