Home Learning: Wednesday 29th Aprim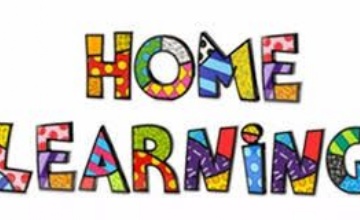 Good Morning Team Teal and Team Periwinkle. The weather has taken a turn for the worse. This is a good opportunity to get on your welly boots, get outside and have a good splash in some puddles. We hope the rain has not dampened your spirts too much. Thank you for all your emails and to those of you logging on each day and completing some learning. We love hearing from you!
English
At 10.30am today on the link below a lovely Read, Write Inc teacher will be adding a video to teach you all the sound oi. There will be two videos called 'Set 3 speed sounds - oi and Set 3 spelling oi'. If you would like to, please watch the video for your phonics session by clicking on the link:
You tube: Read, Write inc phonics video
If the videos do not work for you, the lesson is detailed below:
1. Find the sound oi on your sound card and say it lots of times, make sure you are looking at the sound to ensure you remember what it looks like, also say 'oi – spoil the boy.' When you're finished, point to some other sounds too (about 10).
2. Write down the following words for your child to read (spoil, coin, join, foil). Remember they need to find the special friends, fred talk and then read the word.
3. Now write down some words for your child to read as a recap of previous sounds learnt (tea, bake, broke, hear, car, sort). This time encourage your child to say the sounds in their head and then say the word aloud.
4. Ask your child to show you their alien faces! Write down the words spoik, bloit, sploim, moit. Ask your child to spot the special friends, Fred talk and then read the word.
5. Now it's time for spellings! One at a time say the following words to your child (spoil, coin, join, foil). Repeat the word back to each other then ask them to pinch the sounds. When they know how many sounds in the word they can write it down. Help your child to tick or fix (correct) their work.
Now sit with your child and ask them to read the following book with you.
For your writing task today we would like you to write sentences, focusing on remembering your full stop and capital letter. Click on the link below and watch the video. Then choose one of the activities to complete.
Capital letters and full stops
Maths
Let's get into Maths mode and warm up our brains. Stand up! Count in 10's to 100 from 0. Punch the air each time you say a number. Now let's count backwards in 10's starting from 100. This time stamp your feet as you count! Repeat this game counting in 2's from 0-20 and in 5's from 0-50.
Yesterday, you did some amazing learning on partitioning numbers into 10's and 1's. Today, we are going to continue this. Click on the link below and it will take you to BBC bitesite's home learning page entitled counting with 10's and 1's. Watch the video, which will recap some of the learning from yesterday. Then complete activity 1, 2 and 3.
Counting with 10's and 1's - BBC Bitesize
Topic
Today, in topic we will be completing our final RE session for this term. In it we will be learning about the Hindu festival Ganesh Chaturthi. Click on the teaching slides below and go through the slides with your child. Then complete the Ganesh worksheet.
Helping at home
Today, your task is to make members of your family smile. Say at least one kind thing to each person in your household. Tell them why they are so amazing!
Keep positive! You are all doing an amazing job. Please do email if you have any questions and carry on sending in your amazinh pictures.
Mrs Cheshire, Mrs Walker and Miss Wright
Please enter some content for your blog post here.