Home learning: Monday 4th May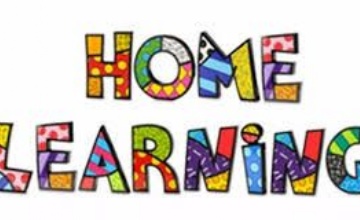 Happy Monday Everyone! We hope you are all happy, safe and well as this new week starts. Fingers crossed the warm weather and sunshine will be returning this week to help keep our spirits high. We hope you are feeling positive and remember we are always here at the end of the phone or e-mail if you need any help, guidance or just fancy a chat!
At 10.30am today on the link below a lovely Read, Write Inc teacher will be adding a video to teach you all the sound o-e (we call these 'chatty friends'). There will be two videos called: Set 3 speed sounds a-e and Set 3 spelling o-e. If you would like to, please watch the video for your phonics session by clicking on the link:
You tube: Read, Write inc phonics video
If the videos do not work for you then the lesson is detailed below:
1, Find the sound 'o-e' on your sound card and say it lots of times, make sure you are looking at the sound to ensure you remember what it looks like, also say 'o-e phone home'. Explain that the o-e are chatty friends (they talk too much so are not allowed to sit next to each other and have to have someone sit in between them!) When you're finished, point to some other sounds too (about 10).
2. Write down the following words for your child to read (home, phone, joke, poke, smoke). Remember they need to find the chatty friends, Fred talk (say the sounds) and then read the word.
3. Now write down some words for your child to read as a recap of previous sounds learnt (cake, play, huge, nice, chip). This time encourage your child to say the sounds in their head and then say the word aloud.
4. Ask your child to show you their alien faces! Write down the words splone, mofe, snope. Ask your child to spot the chatty/special friends, Fred talk and then read the word.
5. Now it's time for spellings! One at a time say the following words to your read (home, phone, joke, poke, smoke). Repeat the word back to each other then ask them to pinch the sounds. When they know how many sounds in the word they can write it down. Help your child to tick or fix (correct) their work.
You can now share a book together. Today's book is good old Grandad (please feel free to choose another story from the website or home if this book is too easy or hard for your child). I have chosen this book as I am missing seeing my Grandad. I play an online game of scrabble with him each day to stay in touch - he is certainly a good old Grandad.
Once you have read the book have a think about someone if your family who is always there for you. Write a list of all the ways they help you. You could write them a letter or make them a card to say thank you.
Maths
Let's warm up our Maths brain! Your grown up will say a number between 1 and 100. You have to write down the number that is one more or one less than that number. You can use your 100 square to help you. As a challenge you could write down the number that is 10 more or 10 less than that number.
This week in Maths we will be learning about money. Today we will start by re-capping what all the coins and notes look like and how much each coin/note is worth. Take a look at the teaching slides below. If you have some coins and notes at home have a look at them and discuss their key features. You may wish to discuss colour and size or any pictures on the coin/note.
Complete the activities attached below. There are pictures of all the coins and notes. You can cut them out and stick them in order of their value. There is also a worksheet where you need to use your greater than and less than symbols - < and > - to identify which coin/note is worth more. There is also a coin recognition game to play.
Topic
It's Monday, which means it's our turn for P.E. If you have access check out the Chilton Facebook page. There you will find some exercise videos from Mr Wheeler and Mr Lowther. Pick one to do as your warm up.
Today, we will be doing some dance. Oti Mabuse from Stictly Come Dancing has created some children's dance routines. Click on the link below to be taken to her youtube page where you can choose a dance routine to try. Good luck!
Oti Mabuse Dance Lessons - Youtube
That is all for now! We hope you have a wonderful day!