Monday 13th July 2020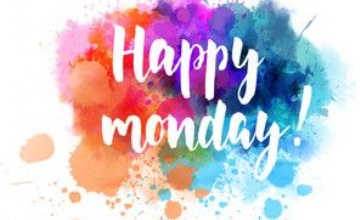 Good morning Year 1. A massive well done to all of you at home still working hard… you have made it to the last week of term! It is Mrs Walker's dad's birthday today, so we have a space theme as space is his favourite thing!
SHOUT OUT
Today's shout out is for Evie. She has worked hard (with some help from doggy) with her division work from last week. Well done Evie… only a few more days to go!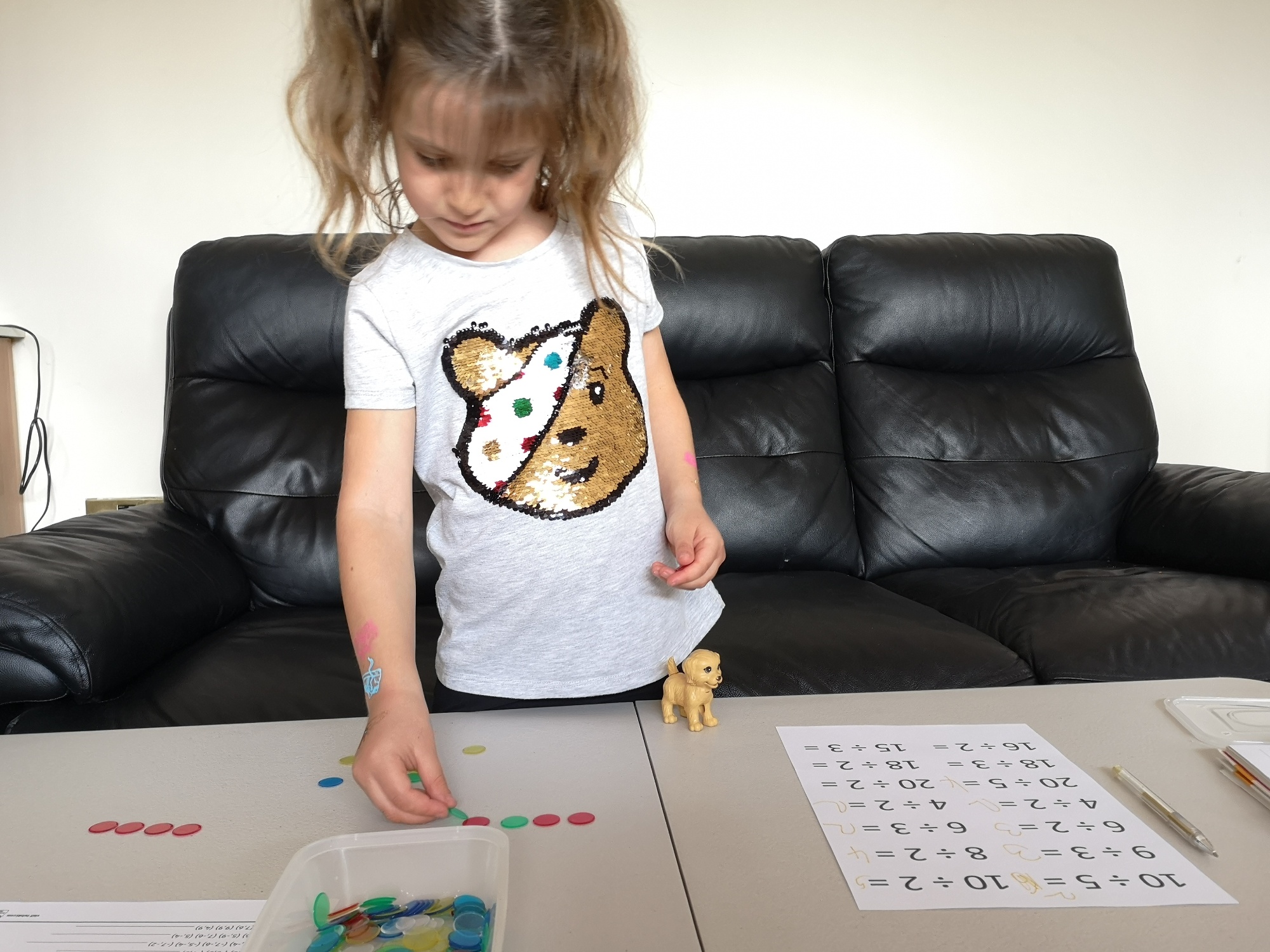 Here's today's learning:
RWI
The RWI videos will be available, but will take a slightly different form. All videos will be available from 9:30 am so you can choose from set 2 or set 3, whichever you feel your child needs to focus on. There will be reading opportunities for longer words and red words included in each session. Use the link below to find the lessons you need under the different categories. On the channel you will also find a Hold a Sentence video to watch to help your child get used to remembering sentences which they wish to write down. Just scroll down as you would when selecting your sounds video and it is after the red words videos.
You tube: Read, Write inc phonics video
If you would rather not use the videos, teach the lesson as follows:
1. Find the sound 'ire' on your sound card and say it lots of times, make sure you are looking at the sound to ensure you remember what it looks like, also say 'ire – fire fire!'. Explain that the ire are special friends. When you're finished, point to some other sounds too (about 10).
2. Write down the following words for your child to read (fire, wire, hire, inspire). Remember they need to find the special friends, Fred talk (say the sounds) and then read the word.
3. Now write down some words for your child to read as a recap of previous sounds learnt (sheep, fear, clown, deep, rain). This time encourage your child to say the sounds in their head and then say the word aloud.
4. Ask your child to show you their alien faces! Write down the words chire, piret, nireg. Ask your child to spot the chatty/special friends, Fred talk and then read the word.
5. Now it's time for spellings! One at a time say the following words to your child (fire, wire, hire, inspire). Repeat the word back to each other then ask them to pinch the sounds. When they know how many sounds in the word they can write it down. Help your child to tick or fix (correct) their work.
It is also important for children to practise reading red words which cannot be Fred talked. These words need to be learnt by sight but can be done so through a variety of fun games. You could write some of the red words down on pieces of paper and play snap, bingo, put them around the room/ garden for children to run to when called out or children could practise writing them out in chalk, paint, sand etc. Knowing these red words will help children become speedier and more confident when reading.
English
Today we would like you to watch the story, 'How to Catch a Star' by Oliver Jeffers.
https://www.youtube.com/watch?v=rpyR6hJPxiw
Discuss the story as you watch, ask questions to check your child's understanding. For example, why can't the boy reach the stars? What was the star the boy could see in the water? What kind of star did the boy find at the end?
After watching the story, your child can imagine they are flying to space in their rocket. What would they like to take with them? Their task is to write a list (on the sheet attached) of what they would like to take with them. Maybe it is their favourite food, their pet, home comforts like a pillow or a blanket. I wonder if the children could guess what Mrs Walker would take….!! When their list is finished, there is also an astronaut attached to make if you'd like.
Maths
To warm our maths brains up this morning, we will practise finding ten more and ten less than any given number. Choose a number from the 100 square for your child to find ten more and ten less. Start by counting on/ back 10. What do they notice about the numbers? What do they notice about the position of the numbers? Discuss that the ones stay the same, it is the tens digit which has changed. Discuss how you can go up/ down a square to find ten more or ten less.
Today, we will be starting to learn about fractions. Use the teaching slides to explore halves then complete the activity sheet attached.
Topic
This week is our last week at school before the summer holidays and we are focussing on our transition into year 2. We will be exploring the following to help our transition be as smooth as possible:
Recognise what makes us special and the ways in which we are all unique.
Identify what we are good at and what we like/ dislike.
Understand how to manage when finding things difficult.
Understand that everyone has different strengths
Discuss the words special/unique. What do they mean? Explore a range of pictures (sport, art, dogs, cats, fireman, vet etc). Children to discuss pictures if they think they relate to them. Talk about whether you would have taken the same pictures? Is that and good or bad thing? Why?
Activity:
What makes me unique writing – children to have an enlarged outline of a fingerprint. Inside the lines children to write words that represent them, their likes, dislikes and what they are good at.
We hope you have a great day!
Mrs Walker, Mrs Cheshire and Miss Wright x