Friday 12th March 2021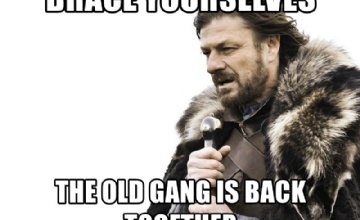 FRIDAY!
We made it! We are finally all back where we belong and have said goodbye to home schooling (fingers crossed). We cannot tell you how much we have missed having all the class together, so this week was a very welcome change back to our normal. It has not been without its troubles however, we have had some tears, feeling tired and extremely hungry, and that's just the teachers. But overall, we have had an overwhelming sense of happiness to be back. The classrooms are noisy and busy again. We have been getting outside as much as we can this week, for an extra PE session and busy times when it hasn't been raining too much!
This week we have made sure we have had lots of circle times to discuss our experiences and how they differ, and the reasons behind this too. Children have been extremely mature in expressing their feelings to one another and we thank them for their honesty.
Maths
In maths this week we have been reading word problems. We started by looking at the vocabulary we would see in an addition word problem, then subtraction and today we had a mixture to test our knowledge. We had to look for important information which we had to use to write the calculation and we chose the resources we wanted to use to help us solve.
RWI
RWI is back in full swing this week. Some of us have started to learn/ recap set 2 and 3 sounds which we are practising reading in words and spelling in words. In RWI we practise reading a book over 3 or 5 days. The more times your child reads a book, the more confident they become and the less fred talking they need to do. In topic this week we have been writing about animal groups. We looked at animals who live in Antarctica and wrote sentences about whether they were mammals, fish or birds. We used the conjunction because to explain why they belonged to that group. We had to remember our capital letters, full stops and finger spaces.
Topic
We have had lots of fun learning about all of the animal groups this week. We learnt about mammals, fish, birds, insects, amphibians and reptiles. We then thought about animals that James Cook might have come across on his travels to Australia and Antarctica (almost!) We also discussed why not all of the animal types live in Antarctica, ask me why! Also ask me what I know about the different animal groups!
There is no love to learn this term, we just ask that you please listen to your child read at home. It really is making a massive difference to their reading and writing at school. We thank you for your continued support with this.
Messages
Get Set Tokyo information was shared on Teams. Please track any physical activity your child is doing to help us get to Tokyo.
PE is back to a Tuesday, please ensure your child comes in to school wearing their PE kit.
To celebrate Comic Relief this year we are asking children to come to school wearing crazy hair for a small donation.
We will be learning about some famous landmarks around the world next week, if you have any recycling we could use for junk modelling we would be forever grateful.
We hope you have the best weekend and a well earned rest.
From the year 1 teachers
Mrs Walker, Mrs Barlow and Mrs Marazzi