Weekly News! w/b 13.9.21
This week in Team Indigo and Team Royal we have been learning…
Read, Write Inc.
We have been working so hard this week on our sounds! Some of us have now moved on to Set 3! We have impressed our teachers with our writing and behaviour. Well done Year 1.
In the children's book bags they will have sound cards and red words. Please practise these at home as often as you can. J
You will find that all children should now have a reading book. Please read as often as you can at home. For every 20 books read, the children will receive a special prize and certificate.
Maths
This week in Maths we have continued our learning with counting backwards and forwards. We also have been practising our number formation. Please look at the number formation rhymes we use in school on the attachments at the bottom of the blog. We have also been looking at how numbers are written in words and have been writing these in our lessons, using paint, sand and more! We finished the week by looking at odd and even numbers. Mrs Winchcombe even showed us a pair of her stinky stocks as an example! YUK!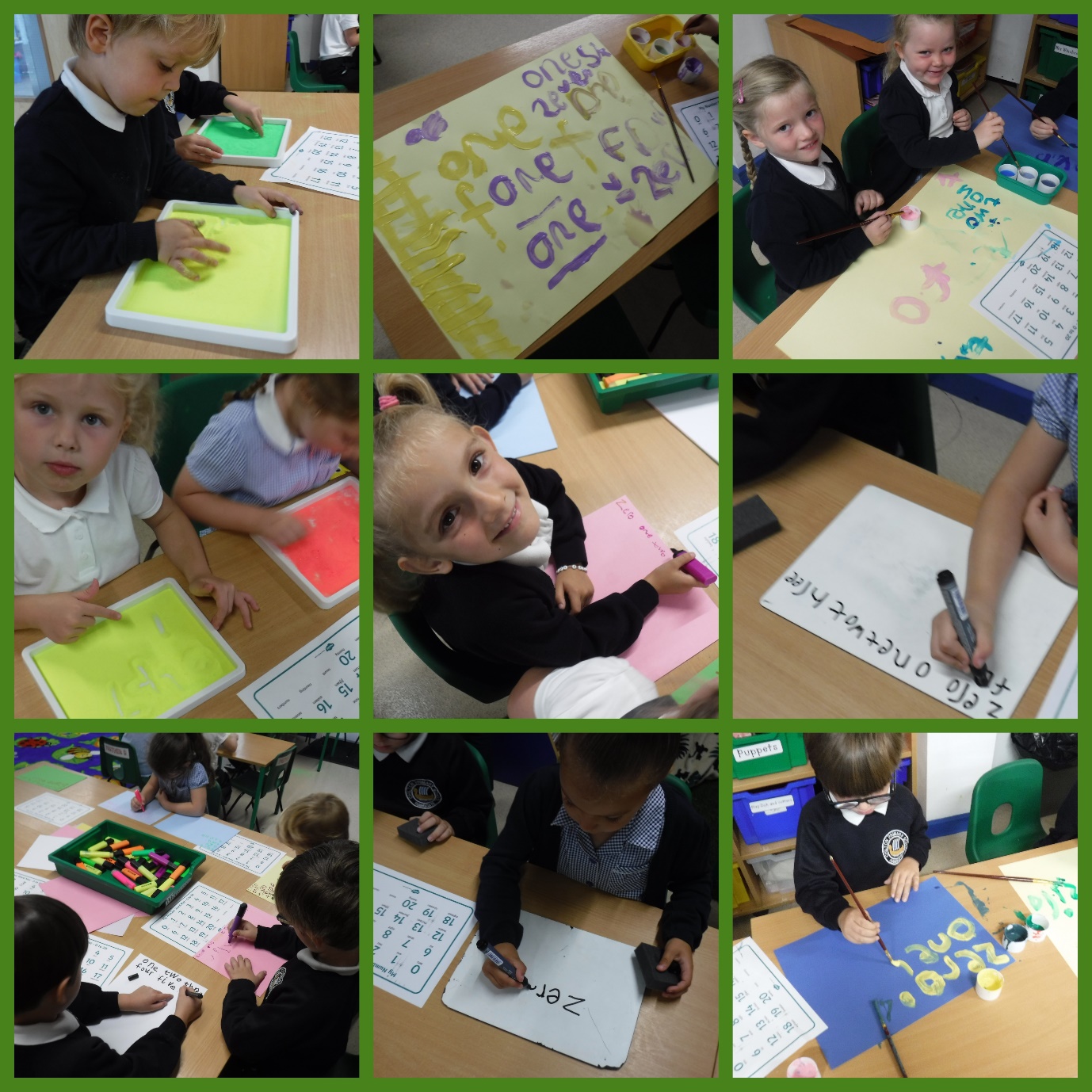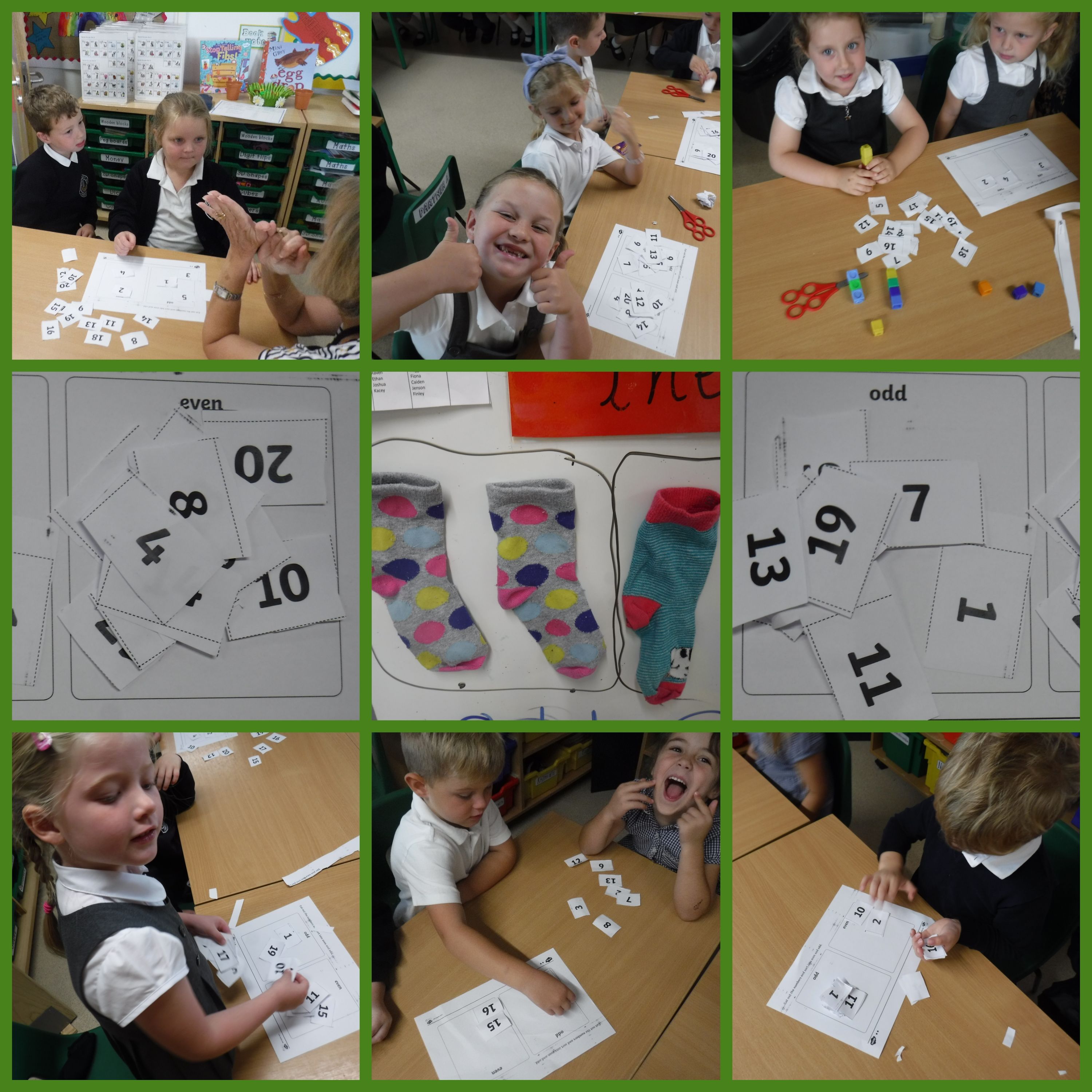 Topic
To start our topic, "When I grow up…" we all dressed up as what we want to be when we grow up. We could not believe how amazing everyone looked and what a wonderful day we had. We discussed the different job roles in the class and spoke about the endless jobs available. We created our own self-portraits of us doing the job and used our props to role play. We then looked at jobs within the school and wrote about why they are important. We said that adults in the school keep us safe, teach us knowledge and skills and listen. We finished the week learning about the legendary Amelia Earhart. We are loving this Topic already!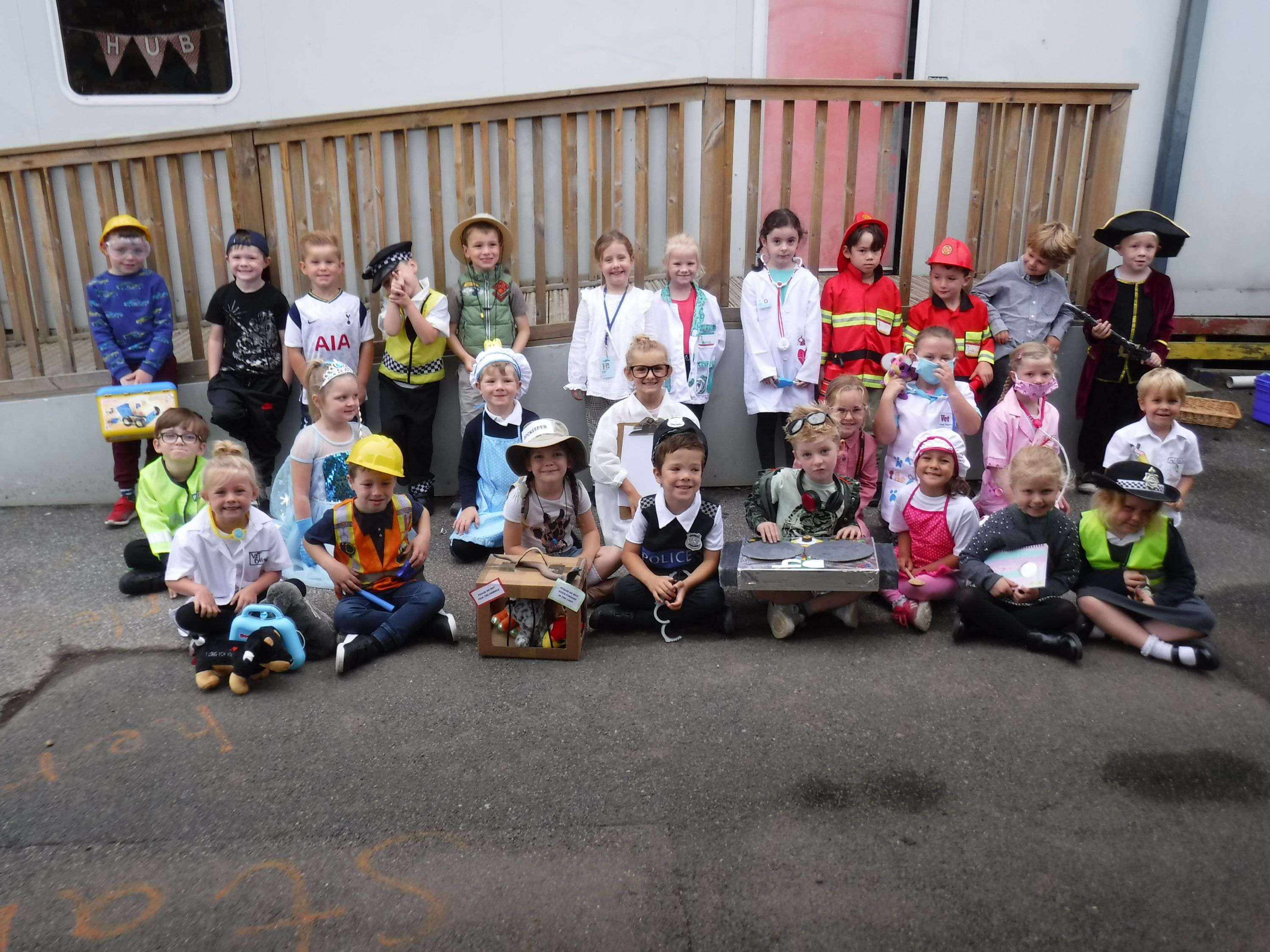 Love to Learn
You would have seen that all children were sent home with a 'Love to Learn' book. These are for tasks at home. Please feel free to design the front cover! Each week we will set an activity to complete at home. This week we would love for you to design a page in your book all about you! We want to know what you love and enjoy! This could be about your family, your favourite foods and hobbies!
Home learning is due in on Wednesday and will be returned on Friday. Have fun!
Reminders…
PE is on Monday – Please remember kit.
Please remember to tie hair back.
The Sports Project is on Tuesdays – Normal uniform, with trainers.
Have a well-deserved break Team Indigo and Team Royal
We look forward to seeing you all on Monday!
Mrs Winchcombe, Miss Dudley-Smith and Mr Allen