Weekly news!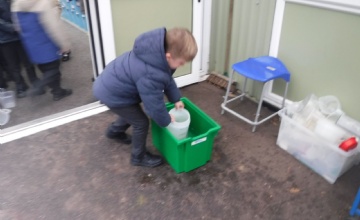 Term 3 Week 5
Maths
This week in Maths has been about measurement! We started the week off with learning about capacity and played a game of 'who could fill the bucket the quickest'. The children had to pick a container, fill it with water and run to the bucket. The children could choose from any shape or size container they wanted. We then had a discussion as to maybe the syringe or tiny beaker isn't the best of ideas as it isn't holding very much water! Later in the week we started to look at measuring mass. We first of all learnt how to use balancing scales, we learnt this is actually a rather frustrating task that takes time and patience. We then moved our learning on, we used a cube as a unit of measure, we then measured objects like glue sticks, whiteboard pens, water bottles and even a school shoe!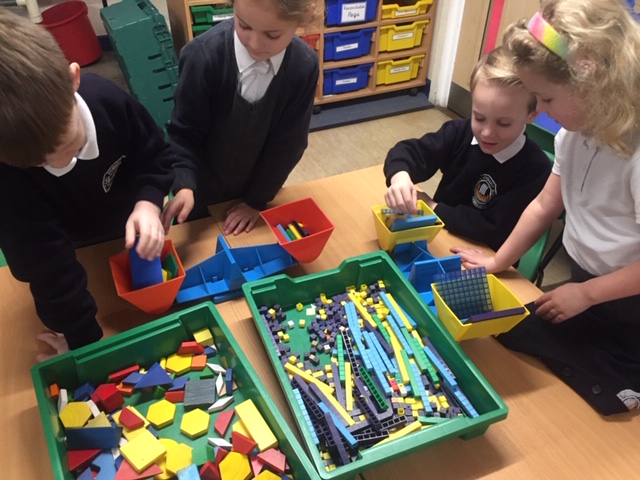 Topic
In Topic this week we have been looking at germs! We learnt that germs can be spread in many different ways from floating in the air to being on door handles. We discovered how quickly germs can spread. To show this we pretended that glitter was actually germs and we passed the glitter to our partners. We found that we could pass the glitter on six times and we could still see it!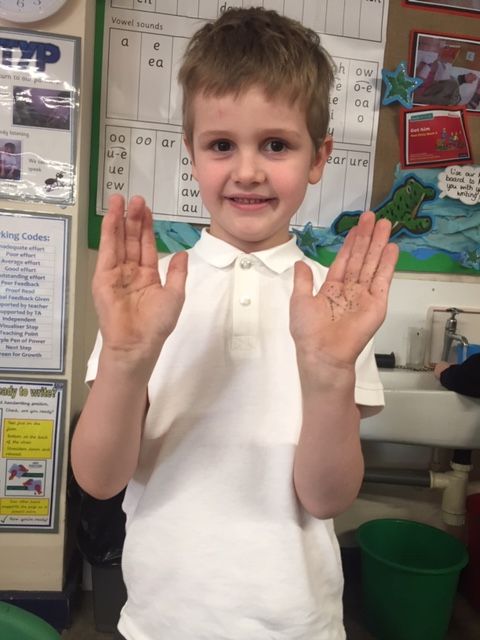 Later in the week, we wrote letters to Mrs Law to ask her to put up more germ posters around the school to remind us to wash our hands with soap!
Home Learning
Take the pledge! Create a 'Permission Pledge' about what you've learnt from our Healthy Relationships week. You can write or draw your pledge. Pledges could relate closely to the theme of consent or be more broadly about making positive choices online. For example:
I pledge to always ask permission before posting a photo of a friend online.
I pledge to ask my Mum and Dad before I download a new app on my tablet.
I pledge to only post kind comments when I'm online.
I pledge to speak to an adult if I see anything online which worries or upsets me.