Easter Holidays!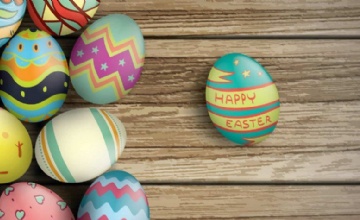 As we would of broken up from school yesterday! (How strange?!) We will not be blogging daily. We will continue the blogs from
Thursday 16th April.
BUT just in case you did want to do some learning we have a few ideas for you :)
Recommendations:
Keep going with a morning journal! It is such a lovely simple way for the children to express how they are feeling in a safe way with no judgement.

Keep asking the children which colour they feel that they are on. Again, this is a safe way for children to express how they are feeling without feeling the pressure of saying specific words.
Create your own playlists! Pick artists or bands that you love, share the love! Have dancing sessions around the kitchen and lounge, learn a new song.
Random Acts of Kindness:
Miss Davey and Miss Keam are always so proud of the kindess that you all show every single day but sometimes it can be hard to think of random acts, especially when you are busy bees! So here are a few ideas to help you! We challenge you to do as many random acts of kindness that you can!
English:
Read, Read, Read Reading bingo!
Common Exception Word handwriting – see attached document.
Topic
For Topic learning we would love for you to pick and create your very own project about a famous event from the past. This could be about…  
The Great fire of London 

Titanic 
Man's First Moon Landing 

Gunpowder Plot 
You could make a fact file, art work, write stories or diary entries! Anything to show what you have learnt :)
We will still be checking our emails so please feel free to share what you are up to or if you need anything please please please just give us an email.
Lots of love and have a wonderful Easter break, stay safe!
Miss Davey and Miss Keam