Home Learning Monday 4th May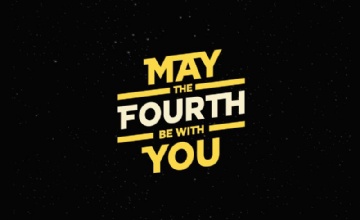 Monday 4th May:   
Morning Team Sky and Team Ocean! May the fourth be with you!
We hope you had a lovely weekend and are ready for a fabulous week of home learning. We are so proud of every single one of you, you are all working exceptionally hard. We know it can be difficult working at home, but remember this is not forever. Keep smiling, spread positivity and be kind.
Theo wanted to share something him and his dad have been working on since last year! I know it put a few smiles on the faces of the children working with me at school last week. Maybe you could take a look after some learning today? https://youtu.be/WpCITpWcsNE
Playlist: This week we have chosen Bob Marley. A lot of you have previously said Bob Marley's music is calming and makes you feel relaxed. We thought, with the bank holiday coming up, this would be a nice chilled out treat for you all.
Robert Nesta Marley, (6 February 1945 – 11 May 1981) was a Jamaican singer, songwriter and musician. Considered one of the pioneers of reggae, his musical career was marked by fusing elements of reggae, ska, and rocksteady, as well as his distinctive vocal and songwriting style.
  Fact of the day: The goosy security – Geese are used as security guards in a prison in Brazil! How cool is that?
 Morning Journal:  What was your favourite part of the weekend and why? My favourite part was making some yummy fudge! I know Miss Davey made some too. I enjoyed eating some, whilst watching Spiderman!
 Feelings: What colour are you on this morning? I'm feeling very lucky and positive this morning. I came across this poem and it made me realise, we need to stay strong and keep going!
Guided Reading: Can you predict what you think will happen in this story? Does the title or front cover give you any clues?
English:  
After listening to the story, we would like you to retell the story from Stubby's point of view.
How would Stubby be feeling at different points in the story?
How does he feel when he smells the food?
What is it like marching beside a soldier?
- Remember YOU are stubby.
- Remember to write in first person (I)
- Remember to use adventurous adjective and exciting sentence openers!
Here is an example of how I might start mine;
As the delightful smell of fresh sausages flew gracefully past my nose, I just knew it was going to be a great day. I headed straight towards my favourite spot, in hope for a delicious meal.
Maths: