Home Learning Tuesday 5th May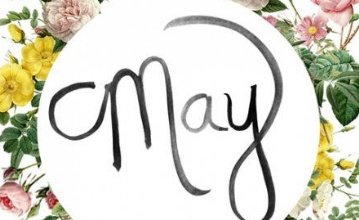 Tuesday 5th May:    
Good morning Team Sky and Team Ocean! 
Playlist: This week we have chosen Bob Marley. A lot of you have previously said Bob Marley's music is calming and makes you feel relaxed. We thought, with the bank holiday coming up, this would be a nice chilled out treat for you all.  
Fact of the day: Butterflies taste food by standing on top of it! Their taste receptors are in their feet unlike humans who have most on their tongue.   
 Morning Journal:  If you could have one super power, what would it be? Why?  
Feelings: What colour are you on this morning?  I am feeling on green today, I feel happy and ready to start my day with a big smile on my face!
Guided Reading:  If you could ask Michael Foreman (The author of Stubby) some questions, what would you like to find out?
After you have wrote your questions, here are a couple of videos, that might answer some of them!
https://youtu.be/NZ3ODHsmz5g - A Story is a two way thing | Michael Foreman on his new book and the importance of sharing stories
https://youtu.be/oE4nTezSyxE - Always have a notebook | Michael Foreman on how he creates his books
English:   https://youtu.be/DSac6JwiXt0
We would like you to write a letter from Corporal Conroy (Stubby's owner/best friend) to his family back at home, when he was at war.
How do you feel?
How has Stubby made you feel? What are you doing to take care of him?
What is it like sleeping in trenches?
Remember to start your letter with 'Dear....'
Remember to use full stops, capital letters and adventurous adjectives.
Here is an example of the start of my letter:
Dear Mother and Father,
I am overwhelmed with joy, to have a spare moment to write to you. It is terrifying here. The sound of ferocious guns, exploding frightfully through the clear sky, is making it hard to sleep.
Maths:  Thank you so much for all of your 2D shape hunt photos! I am glad you enjoyed the task J
MOS: Let's play I'm thinking of a 2D shape… my turn first!
I am thinking of a 2D shape. It has 4 corners and 4 sides. All of the sides are the same length…. What is the shape?

I am thinking of a 2D shape. It has the same amount of sides and corners – this number is an odd number and it is not a triangle. What is the shape?
Have a go at coming up with your own!
Task: We will be continuing with shapes but adding in 3D shapes too!
3D shapes are fat shapes (hands apart sign). 2D shapes are flat (hands together sign)! There are 2 options for todays learning – 1 if you have a printer, 2 if you do not.
3D shape hunt around the house – you will need a cube, cuboid, cone, pyramid and a cylinder. Print out the nets to create your own 3D shapes!
Find the properties of the shapes. Now with 3D shapes we use slightly different language compared to 2D shapes. When talking about 3D shapes we use faces, edges, vertices.
For example a cone has…
2 faces
1 curved edge
1 vertix
A cylinder has…
3 faces
2 curves edges
Have a go at finding the properties of the 3D shapes you have found or made!
PE: We hope you have enjoyed Mr Wheeler and Mr Lowther's work out videos! For todays PE we would love for you to design your very own work out. You could film it, make a poster or leaflet advertising it or telling us the moves. It could be your top tips of keeping fit at this time, or what you and your family like to do on your one hour a day exercise. It is completely up to you!
Amy really enjoyed her topic learning on Emmeline Pankhurst yesterday. She even wrote her own speech! Well done Amy.
Helping at home challenge: Today we would like you to help put away the clean plates and cutlery or help unload the dishwasher.
We hope you have a lovely day! 
Lots of love always,    
 Miss Davey and Miss Keam    
#Chiltonhomelearning