FLAT TEACHER!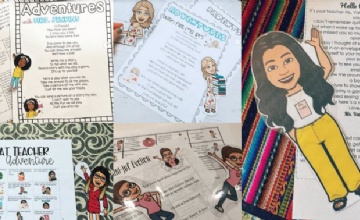 So, we thought we would create something fun for you! A 'Flat Teacher' we have created avatars of ourselves. You can print and cut them out and even pop us on a lolly pop stick. You can take photos of us with your work, take us on adventures and we are also great helpers!
It is just something fun to help you remember we are still here for you and missing you lots!
We have attached our avatars for you to cut out, some bingo challenges for you to do with us (Our avatars!) and a lovely poem describing the point of a flat teacher!
We hope you enjoy and please take some pictures of us on adventures with you and email them to us.
HAVE FUN!
Here is an example!