Home Learning for Monday 1st June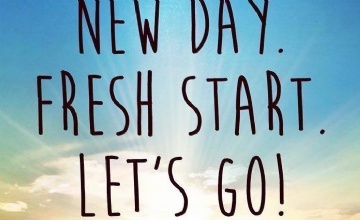 Monday 1st June: 
Welcome back to Term 6! We hope you had a wonderful half term :)
Please take a look at our FLAT TEACHER post. https://www.chiltonprimary.co.uk/blog/?pid=80&nid=7&storyid=2251
Sophie has already created one, thank you for sharing your ice cream! Yummy!
THE VIKING GAMES ARE BACK!!!!!! but not as you know it.
This year we will be holding the 'Viking Isolation games'. Throughout term 6 we will set you two challenges a week. The challenges have been designed so you can take part at home. Any of the equipment stated will be things you will have lying around.... we even use a toilet roll and tea bag but if not, just adapt and make it your own!
We would love as many of you to get involved and you could even challenge your parents! How many challenges you do is entirely up to you, it is all about having fun and keeping active. The Viking Games is competed in houses, so we would like you to wear your house colours when completing the challenges if at all possible. If not, make sure we are aware which house you are in.
We would love to see you having a go so if you would like to send in pictures and videos to us please send them in to Miss Knight. Her email address is emma.knight@chiltonprimary.co.uk (please only send in videos and pictures if your are happy for your child's picture to be posted on social media)
We look forward to seeing as many of you take part as possible. Have fun!
Your challenge for this week is..
- Can you throw a tea bag into a mug from 2 big steps away?
- Walk for 1K
Playlist: Stevie Wonder - https://youtu.be/jN2AdOjI4FI
Stevie Wonder, is an American singer, songwriter, musician and record producer. A prominent figure in popular music, he is one of the most successful songwriters and musicians in the history of music. Through his heavy use of electronic instruments and innovative sounds, Wonder became a pioneer and influence to musicians of various genres including pop, rhythm and blues, soul, funk and rock.
Fact of the day:  There are about a quadrillion ants on Earth. That number looks like this  1,000,000,000,000,000.
 Morning Journal: This week we will focus our morning journal on would you rather questions! Would you rather be incredibly funny or incredibly smart?
Feelings: How are you feeling right now? Have you changed colours since you woke up? Mine definitely have! I have gone from blue to green this morning.
Handwriting: We would love for you to continue practising your handwriting today. We have attached a template, if you would like to use it.
English https://www.bbc.co.uk/bitesize/articles/zhh6pg8
When we write sentences, we always use a capital letter at the start. We also use capital letters for I and for proper nouns (the names of people, places, languages, days of the week and countries).
At the end of a sentence we put punctuation. The punctuation we use depends on the type of sentence. There are four types of sentences. They are: statements, commands, questions and exclamations.
Statement sentences
Statements are the most common type of sentence. They tell the reader a fact or idea about a single topic. These sentences usually end with a full stop. For example: The cat walked over to the house.
Command sentences
Command sentences are used when you are telling someone to do something. Because they are telling someone to do something, they usually start with a bossy verb. For example: Fetch me some biscuits.
Question sentences
These sentences always end with a question mark. Watch the video on the link to find out more.
Exclamation sentences
These sentences always end with an exclamation mark.
Watch the next video to find out about exclamation sentences.
Activity 1: Punctuating with MC Ernie
Play the 'Punctuation' mini game on Small Town Superheroes. Use the yellow arrows to navigate to the 'Ernie' section to find the 'Punctuation' game. Then select the 'All punctuation' level of the game. (On link)
If you can, open the game in a new tab. You can do this by right clicking on the window and selecting open link in new tab.
Activity 2: Let's listen to a story
Next you are going to watch a video about a book called 'Sam Silver: Undercover Pirate'.
Before watching the video, write two question sentences that cover questions you have about the story. Here is an example: How long will the story be?
Once you've written your sentences, watch the video on the link.
Were your questions answered by watching the video?
Now you've finished watching it, write two statement sentences explaining some of the things that happened in the story.
Activity 3: Let's write some sentences
Create a list of words that you would associate with pirates. Here are some to get you started:
Once you've made your list, try writing two command sentences and two exclamation sentences using words from your list.
Here are some examples of command sentences:
Walk slowly when you're on the plank.

Fetch me my eye-patch.
Here are some examples of exclamation sentences:
Ahoy there me hearties!

Someone has stolen my treasure!
Maths:  Take a look at Jasper's super maths game!
This week we will be recapping our learning on fractions.
MOS: TTRS
Task: Check out the fractions learning attached at the bottom of the blog post. Today we will be focussing about a half of a shape.
Topic:  https://www.bbc.co.uk/bitesize/articles/z777xyc
This is Mohandas Gandhi.
He is also known as Mahatma Gandhi, which means great soul.
He lived in India 100 years ago and fought against the British rule of his country. At the time, India was part of the British Empire.
Discover more about his life in the clip on the link.
Key facts
From 1858, India was part of the British Empire, a group of countries ruled by Britain, which decided their laws.

Gandhi believed this was wrong. He thought India should be ruled by Indian people. Gandhi became famous for being the voice of freedom and fairness for the Indian people, who were mostly very poor.

He wanted to gain Indian independence through peace, not violence.

Gandhi won support from people around the world.

As the protests he led grew, the British decided they couldn't rule India anymore.

In 1947, the British Empire left India. But before going, they split it into two countries - India, where people mainly followed the Hindu religion, and Pakistan, where most people were Muslims. This was called 'Partition'.

Gandhi died for his beliefs. In January 1948, he was killed by someone who blamed him for India being divided.

We still remember him today for the power of his peaceful protests. As Gandhi said: "In a gentle way, you can shake the world!"
Activity 1
Can you put the key events of Gandhi's life in the correct order? (On link)
Activity 2
Learn more about Gandhi's life with the presentation attached.
Activity 3
Using the information, you now know, create a fact file or poster of Mohandas Gandhi.
You may want to include:
Who Mohandas Gandhi is.

Why he is remembered. You could include information about his actions and achievements.
You can use the Britannica page to help you with any further research. https://kids.britannica.com/kids/article/Mahatma-Gandhi/353163
Helping at home challenge: Today we would like you to help decide what you are going to have for a meal. Remember to look at what ingredients you have, get everyone's ideas and then decide, don't just pick your favourite!
We hope you have a lovely day! 
Lots of love    
Miss Davey and Miss Keam    
#Chiltonhomelearning