Home Learning for Thursday 11th June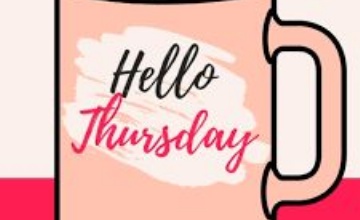 Thursday 11th June
Good morning Team Ocean and Team Sky!
Thank you for all the emails you send us, they put a huge smile on our faces! Please make sure you stay in contact with one another by using the Padlet. Missing you all lots!
Playlist: This weeks playlist comes from Miss Davey's mumma's suggestion… The Lighthouse Family!
https://www.youtube.com/watch?v=taOL5HJdx1A&list=PLOBLKxqQVJC1Wh3Zjv-WRGfczyLlby66p
Jesse also told us his playlist recommendation. His favourite song at the moment is 'Happier' by Bastille. Check them out here!
https://youtu.be/m7Bc3pLyij0
Bastille (stylised as BΔSTILLE) are an English indie pop band formed in 2010. The group began as a solo project by lead vocalist Dan Smith, but later expanded to include keyboardist Kyle Simmons, bassist and guitarist Will Farquarson and drummer Chris "Woody" Wood. The name of the band derives from Bastille Day, which is celebrated on 14 July, the date of Smith's birthday.
Writing Competition.
Thank you for all your entries to the competition so far, Mr McAuley has been inundated with entries. However, all good things must come to an end. Friday (12th) is the final deadline for entries to be with Mr McAuley, so please make sure they are sent to him by 13:00 on Friday to guarantee your entry to the competition.
Mr McAuley and Martyn Harvey will then be pouring through entries to whittle it down and find the eventual winners and runner-ups. To give them time to go through them all and organise prizes in these challenging times, please wait for further announcements in terms of when and how prizes will be given.
Thank you all so much for your participation, and its still not too late to get your final entries in.
Fact of the day:  France is the most visited country in the WORLD!
 Morning Journal: If you could visit any place in the world, where would it be? Why?
Feelings: How are you feeling this morning? Make sure you ask other people how they are feeling too!
Guided Reading:
Read the story 'The Smeds and the Smoos' https://youtu.be/UKjjFh7dQsg
Discuss the important message that it conveys. Look at the dedication at the back of the book, why do they think the author, Julia Donaldson, has chosen this dedication?
"To all the Children of Europe"
Revisit the pages where the Smeds and the Smoos are visiting different planets in search of Janet and Bill.
Look at the Planet Description sheet attached: We would like you to describe the different planets in the story, exploring the similarities and differences. We would like you to use adjectives and adverbs and the retrieval of descriptive phrases from the text.
Discuss which planets you would most or least like to visit and why.
What would you like to do there?
Would you like to live on any of the planets?
Are any of the planets similar to Earth?
Have a look at photographs and/or film footage of some real planets and moons by searching the internet or take a look at this! https://youtu.be/ZHAqT4hXnMw
Can you try and use space related vocabulary such as orbit, atmosphere and craters.
English
Close your eyes and imagine that you are part of the Smeds' and the Smoos' search party. Imagine that you are looking out of the window of the blue rocket as you descend to another world.
Think carefully about the terrain of the planet i.e. its physical features.
Does it have mountains or craters?
Is the planet covered in dust like Vumjum or covered with plant life like Lurglestrop?
Will it be bleak and grimy like Grimble Tosh or will it be bright and colourful like planet Earth?
Think carefully about the sky, the atmosphere and whether there is any plant or animal life on their planet.
Can you think of a name for your planet?
Use View from the blue rocket sheet attached: Revisit the illustration in the book where Janet and Bill are spotted far down below (page spread 12). We would like you to imagine that you are looking down at your imagined planet from inside the blue rocket – you need to draw the view that you can see! Your picture should include some sky, terrain and plant or animal life if there is any. Any features should be small because it is a drawing of what can be seen faraway.
Wouldn't it be great if planets had post boxes?
Imagine that there is an intergalactic postal service and that you are going to write a postcard to a friend back on Earth from the imaginary planet you have visited.
We would like you to use adjectives (describing words) and adverbs (frantically, happily). You could refer back to your view from the blue rocket.
Your opening sentence could be an exclamation, for example: 'I've just landed on ........!' or '......... is out of this world!'
Have fun!
Maths:  Check out Beau's direction learning!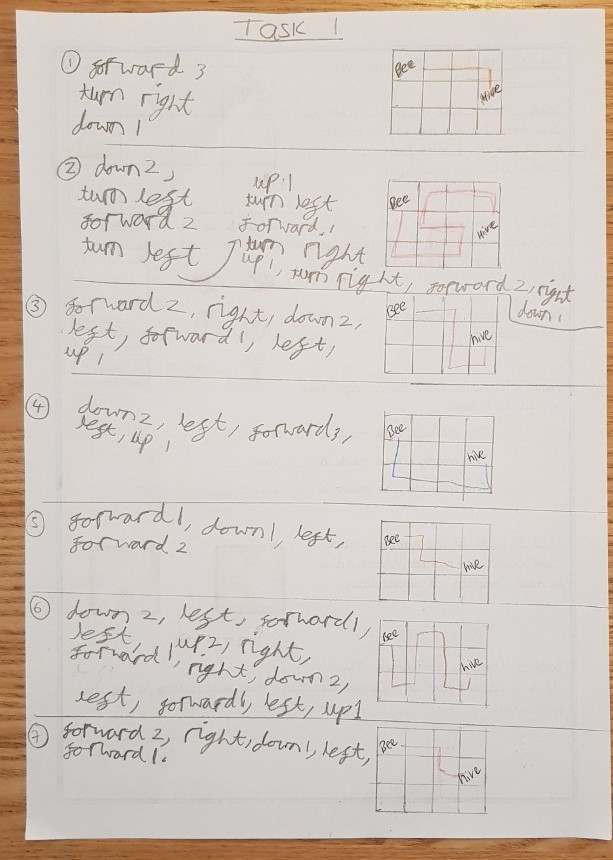 This week we will be looking at direction and position!
Please see the sheet attached.
Topic: 
We have pinched this topic lesson from Year 3! Shhhhhhhh! Don't tell them. We thought it would be perfect after reading the story of The Smeds and the Smoos!
The Sun
The sun is a star at the centre of our solar system. Without it, there could be no life on Earth. Watch this BBC Bitesize video about the sun:
https://www.bbc.co.uk/bitesize/topics/zdrrd2p/articles/zqn7y4j
Here are some more really interesting short clips about the sun: https://www.bbc.co.uk/bitesize/clips/zqbygk7
https://www.bbc.co.uk/bitesize/clips/z2rb4wx
https://www.bbc.co.uk/bitesize/clips/zcx2tfr
Today we would like you to create a piece of artwork that shows the planets of the solar system with the sun at the centre. Here are some ideas: