Home Learning for Friday 12th June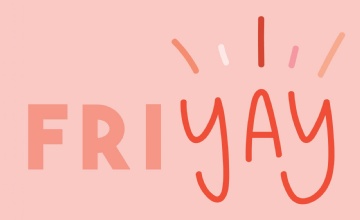 Friday 12th June
Good morning lovely Team Ocean and Team Sky!
Playlist: This weeks playlist comes from Miss Davey's mumma's suggestion… The Lighthouse Family!
https://www.youtube.com/watch?v=taOL5HJdx1A&list=PLOBLKxqQVJC1Wh3Zjv-WRGfczyLlby66p
Jesse also told us his playlist recommendation. His favourite song at the moment is 'Happier' by Bastille. Check them out here!
https://youtu.be/m7Bc3pLyij0
Fact of the day:  Australia is not only an island and a country, it is also a continent!
 Morning Journal: What has made you smile recently?  
Feelings: Today we would like you to ring a family member just to check in and ask them how they are!
Guided Reading:
Read the story of Tiddler. https://youtu.be/qcTQADUywZY
Can you recall all the different creatures or characters from the story that you can remember. Make a list of these creatures. How could you find out more information about these types of sea creatures. You can use the internet and non-fiction books to find information and facts about the sea creatures featured in the story.
Choose a creature (e.g. octopus) and look it up. You can also use a site such as:
www.a-z-animals.com/animals/pictures/ to gather information.
Read a section of text from the website with a family member and tell them your favourite interesting fact from the information you have read.
English
Check out Beau's great wanted poster!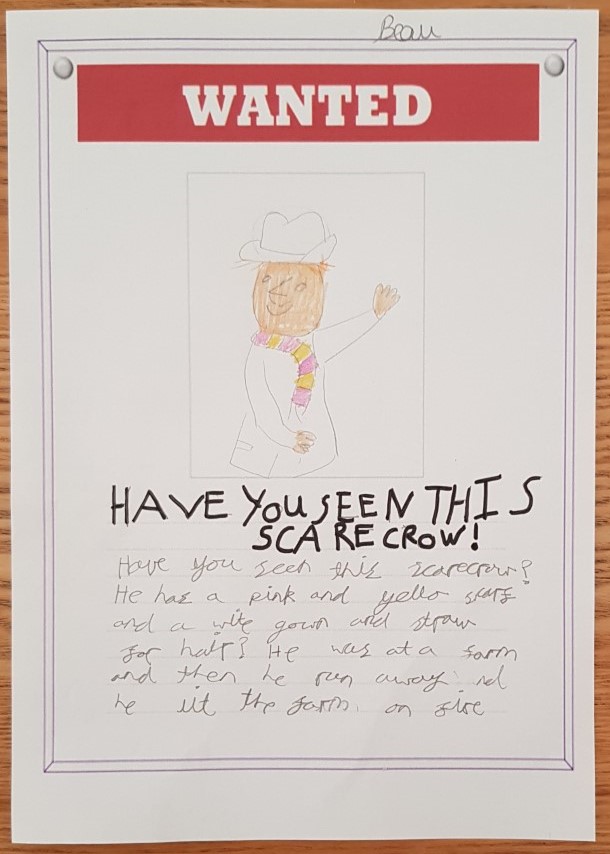 We would like you to create an information fact file.
Think of ideas for key headings for an information fact file
(Eats, Lives, Appearance, Key Features, Interesting Facts) and create a fact file as an accompanying text for the story of Tiddler. You can research one of the creatures in the story using non-fiction books and/or the internet.
You can use 'My Fact File' attached sheet or create your own!
Optional task: You could create a 3D underwater scene using collage materials, featuring the sea creature from your fact file. Use an empty cereal box, with the lid taped closed and cut out the front panel. Turn the box onto its side and decorate the inside of the box using paints, tissue paper and collage materials to look like an underwater sea bed with water, plants and coral (use the wonderful illustrations in the book by Axel Scheffler for ideas). You can cut-out your picture from your fact file or redraw your sea creature and hang it from the top of the box to look like it's floating in the deep sea.
Maths:  This week we will be looking at direction and position!
Please see the sheet attached – have lots of fun with this one. Maths relates to everything we do, even Geography!
Topic: 
Check out the work Francesca, Ben, Ed, Jacob and Harrison did at school yesterday! Good job guys!

Who was Elizabeth Fry?
Today, we think of prisons as places for people who have done terrible things, but 200 years ago, people were also sent to prison for small crimes, like stealing bread. And if a woman was sent to prison, her children had to go too!
No matter what the crime, everyone was treated badly in these dark and frightening places.
Elizabeth Fry believed this was wrong and helped change prisons forever.
Discover more about her by following this link... https://www.bbc.co.uk/bitesize/articles/znt3c7h
Activity 1
Asking questions about the past
A great way to learn about the past is to ask questions. Think of some questions you would like to ask about Elizabeth Fry and keep them to use in activity 2.
Activity 2
True stories
In the film on the link an actor plays Elizabeth Fry talking about her life. Are you able to answer any of your questions from activity 1?
Activity 3
Put the events in order. Can you remember the actions of Elizabeth Fry? On the link try to put the cards in the right order.
Optional activity
Can you create a fact file about Elizabeth Fry and include everything you have learnt.
Good luck and have fun!
Alternative/Extra activity
Join Nick Butterworth (Author of Percy the Park Keeper) on Facebook Live, today at 2pm for drawing, questions, answers and stories!
https://www.facebook.com/officialnickbutterworth/posts/1409677749232397
Helping at home challenge: Today we would like you to help put any laundry away. That might be folding it or putting it away in the drawers or wardrobe.
Check out Felicity tidying her room with a flat Miss Davey!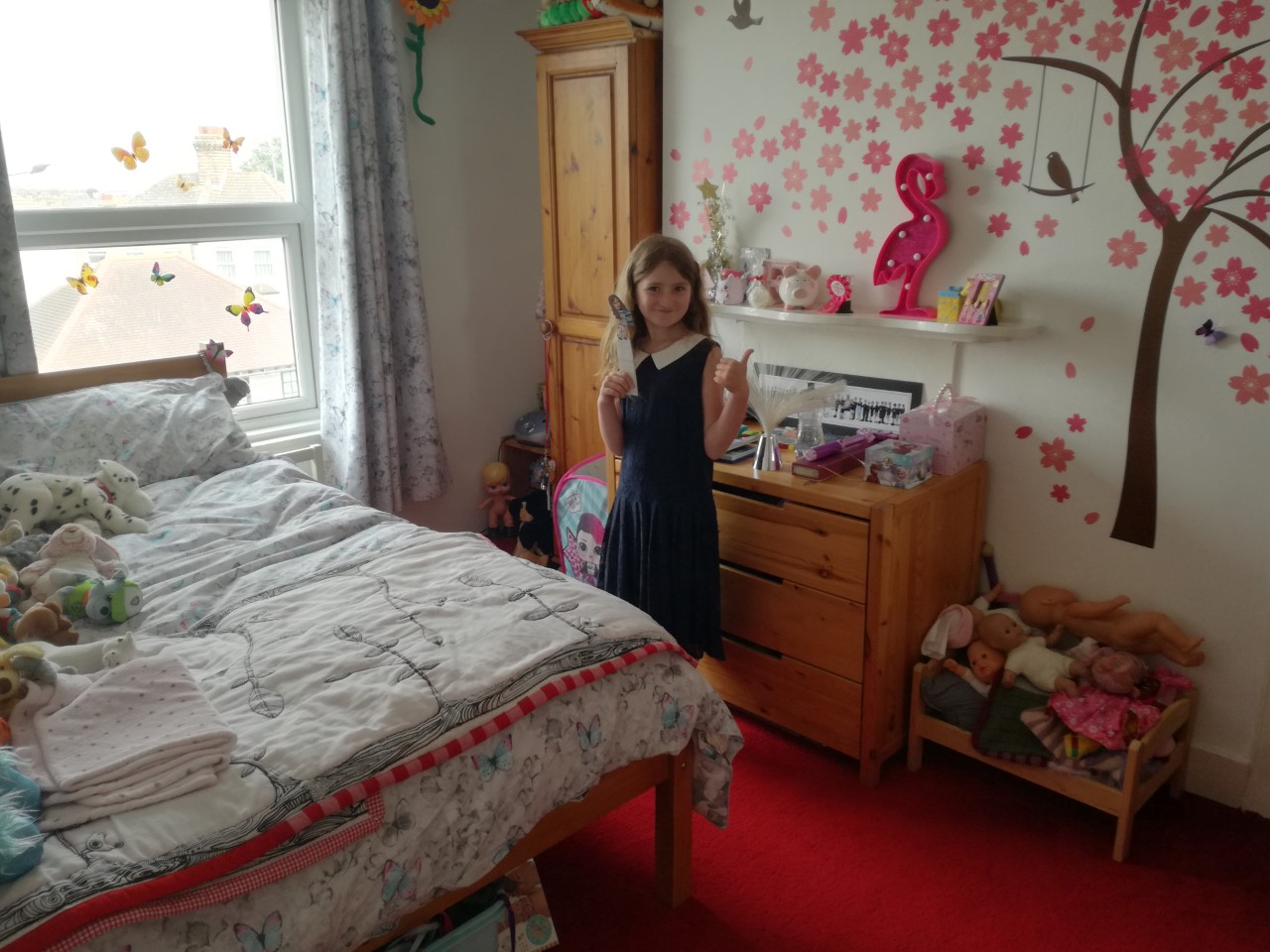 We hope you have a lovely day! 
Lots of love    
Miss Keam and Miss Davey
#Chiltonhomelearning