Home Learning for Tuesday 14th July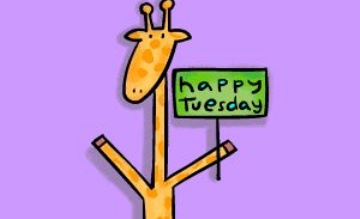 Good Morning Team Ocean and Team Sky,
We hope you are having a lovely week for far, it was lovely and sunny yesterday!
Playlist:
We hope you enjoyed the 90s playlist last week! This week is another decade… the 80s!
https://www.youtube.com/watch?v=djV11Xbc914&list=PLCD0445C57F2B7F41
Fact of the day:
Apples float because they are one quarter air!
 Morning Journal:
How would improve a pencil? Could it be used for more than just writing and drawing with?
SPaG Challenge:
Today we are learning about when we should write 'was' and when we should write 'were' in sentences. Look to the sheet attached!
English
Today we are going to be look at another Brian Moses poem called 'Behind the staffroom door' and you are going to write your own! Have fun!
Maths:
MOS- Play 5/10 timestable bingo with an adult at home. Split your board into 6 and write 6 different numbers that are in either the 5 or 10 times table then ask your adult to shout out timestable questions eg- 5x5= if you have the answer (25) you can cross it out. When they are all crossed out stand up and shout BINGO!
Main- Today you are going to be learning about doubling and halving. Take a look at the learning reminder and question sheets attached.
Topic:
Art: Today you are going to be refining your drawing skills. Take a look at the links below for some step by step guides and choose which animal or cartoon characters you would like to draw!
Don't forget to email Miss Barrow for her to share onto blogs- Natalie.barrow@chiltonprimary.co.uk
https://www.youtube.com/watch?v=Lv5qFYJNTbs&list=PLflf8xbnbx65Z2oa2F9uqKZxJJn-4Nynr
https://www.youtube.com/c/HarrietMuller/videos
https://www.youtube.com/c/ArtforKidsHub/videos
Viking Games Update:
Hi Everyone,
The Viking Isolation Games are now complete!
Now that YOU are done.
Do you want to find out who WON!
Look out on your blogs or your school's media platform to find out the WINNER!!!
You were all so amazing and you should be so proud of yourselves.
We thank you so much for taking part!
Mrs Horrigan, Mr Noble & Miss Knight.
We hope you have a lovely day!
Lots of love   
Miss Davey, Miss Keam, Miss Barrow and Mrs Cheshire!
#Chiltonhomelearning