Weekly News! W/b 14th September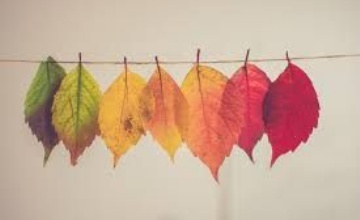 This week in Team Periwinkle and Team Teal we have been learning…
Maths
This week in Maths we have been adding 2 digit numbers with either a 1 digit or a 2 digit number. Some of us even moved on to adding 3 numbers! We used our hundred square to aid us and to remind ourselves where all of the numbers we have played many number games such as fastest finger to find a number, answer clues such as 'what is the number below 31?' and filled out missing numbers on hundred squares. We have had a lot of fun with this J Check out some of our super learning from this week!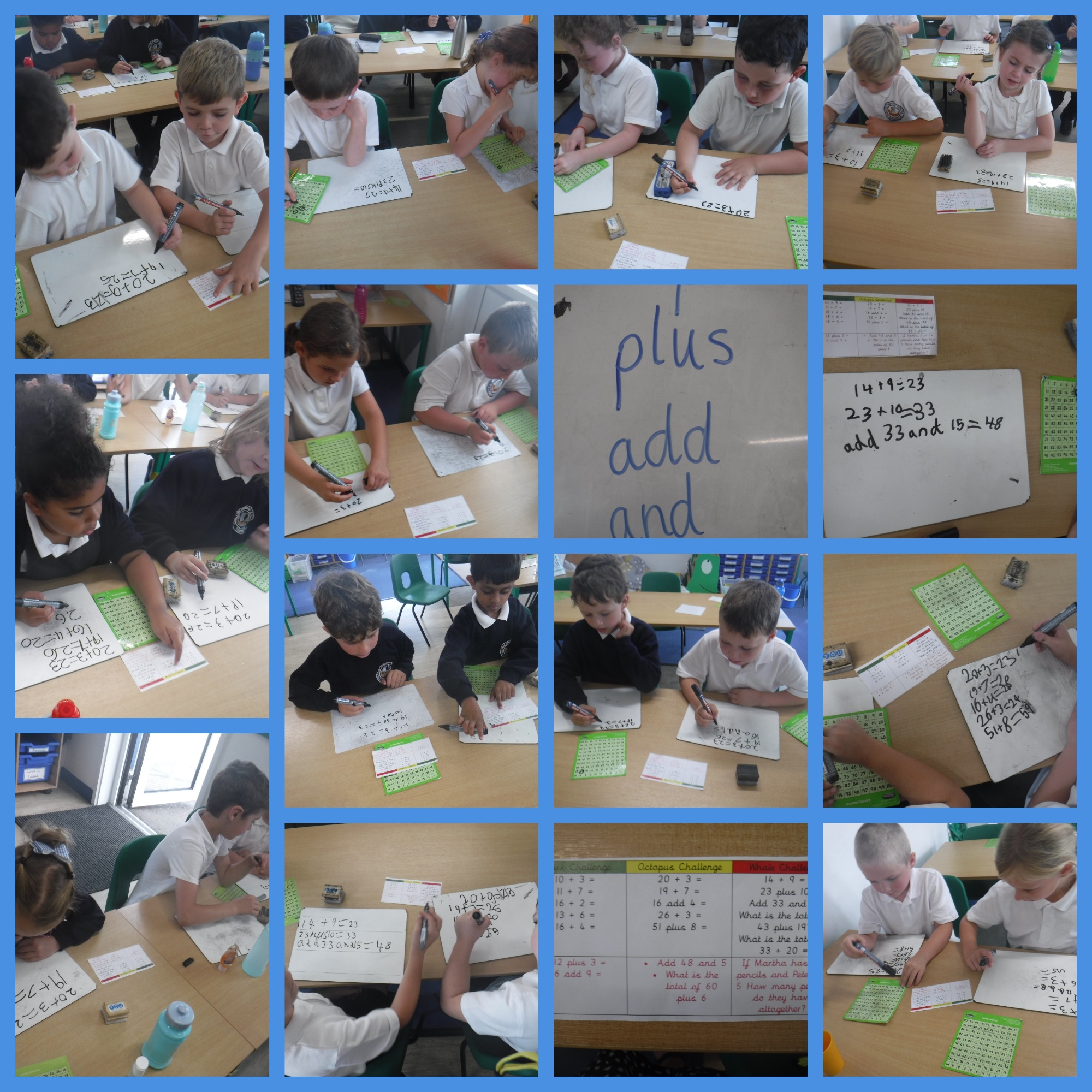 Values
This week in Values we have been looking at the 4 Chilton Primary School values of respect, courage, equality and kindness. We started the week off by thinking of all the times we have shown courage in our lives. It turns out we have some VERY brave children in Year 2! We then moved onto kindness and became 'kindness bucket fillers!' We had to spread kindness and fill up peoples buckets with compliments to make them smile. Later in the week we spoke about respect and how respect grows just like flowers! We will continue with our values learning next week.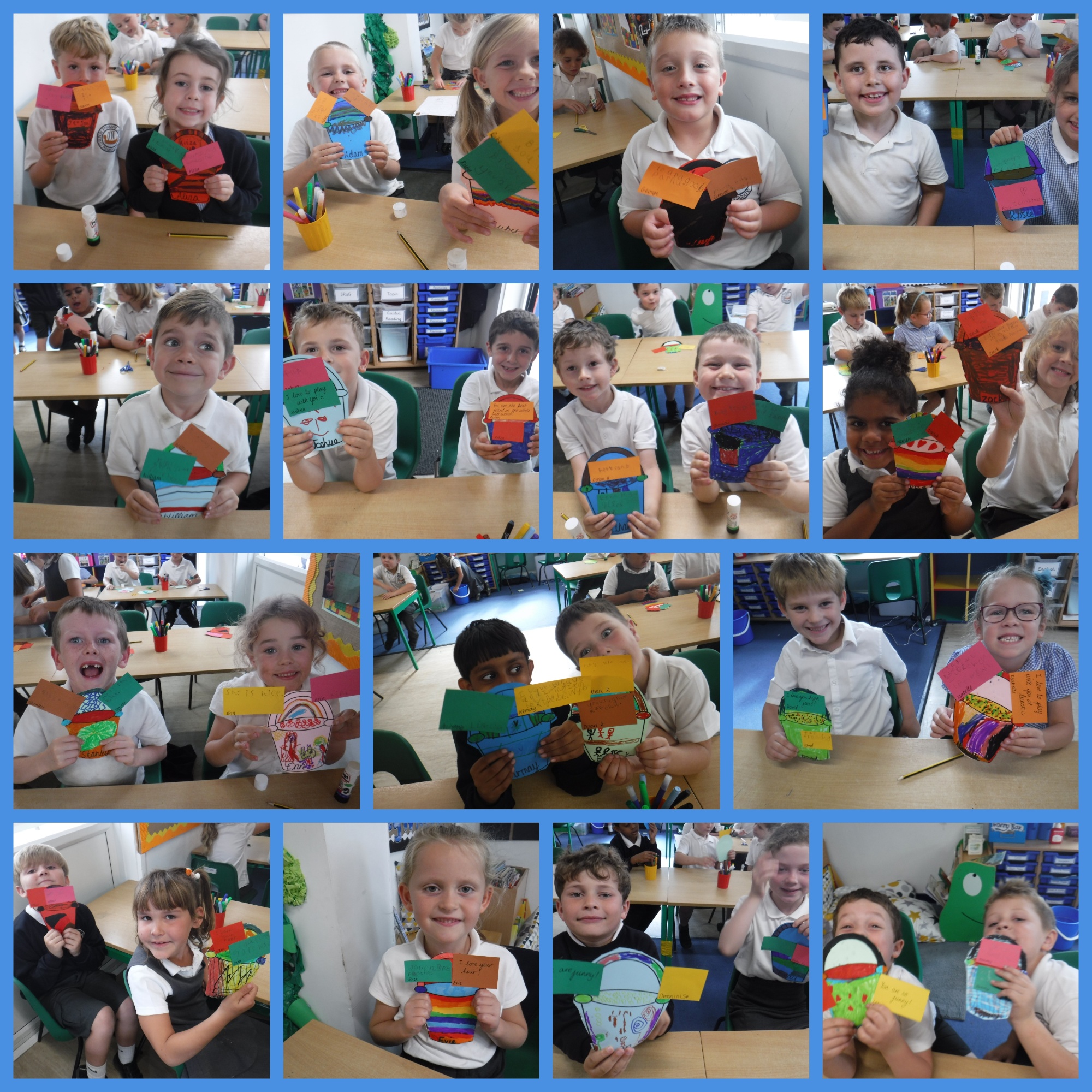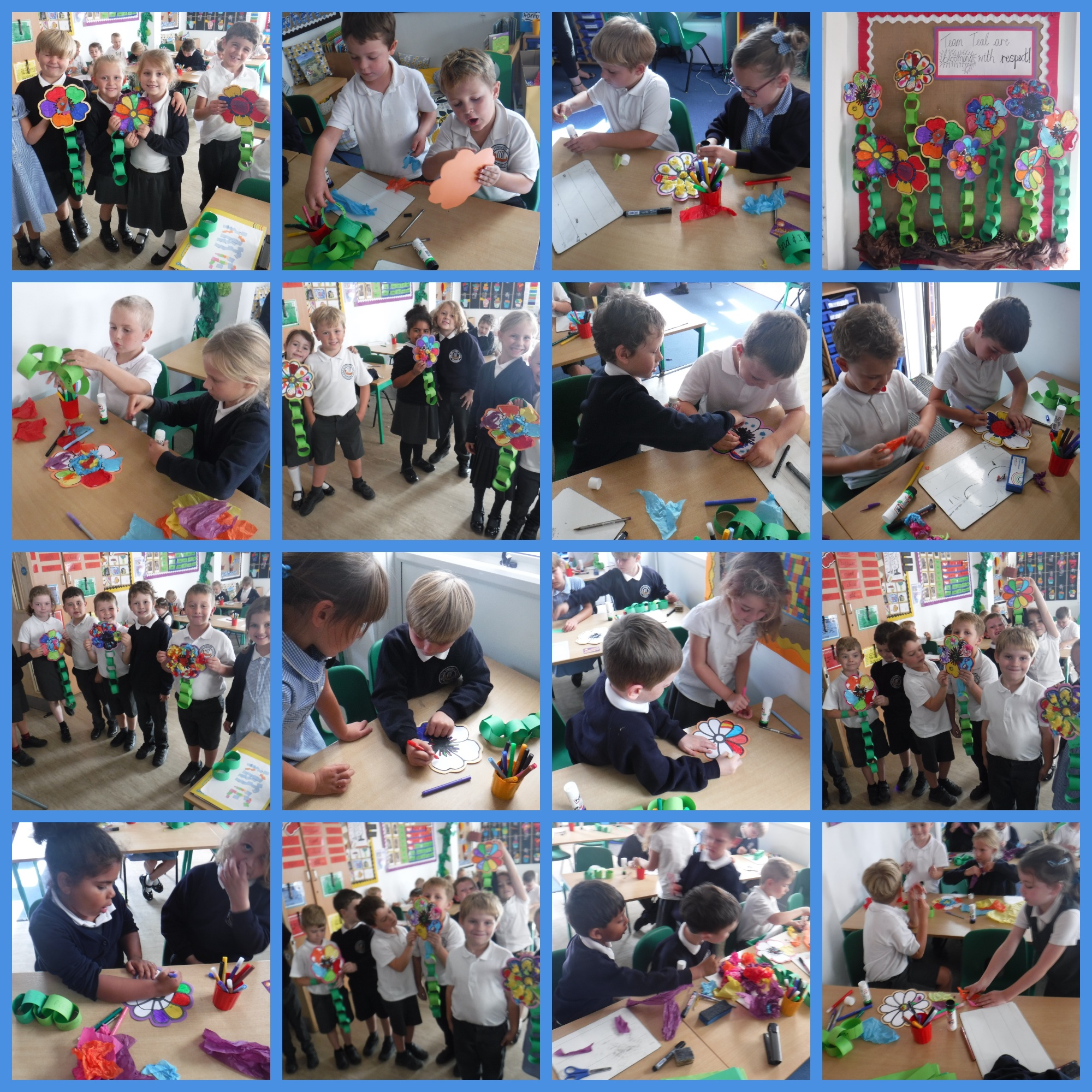 Read Write Inc.
This week we started our new Read Write Inc groups within the class bubbles. The children amaze us every single day – it is amazing to see how quick they can get back into routines. I had a quick little look around to see how everyone was getting on and you wouldn't believe the children had even been off. We are so incredibly proud of them.
Things you could ask your children about RWI this week:
- What were the sounds of the day?
- What was your story about? Who was in it? What was the best part? Was there anything you didn't like about the story?
- What did you have to focus on in your write about? Can you explain to me... Can you show me what you mean?
Reminders…
PE is on Monday – Please remember kit.
Please remember to tie hair back.
Have a well-deserved break Team Teal and Team Periwinkle and we look forward to seeing you all on Monday.
Miss Davey and Miss Keam
Please enter some content for your blog post here.