Weekly News w/b 23rd November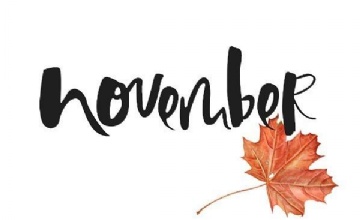 This week in Team Periwinkle and Team Teal we have been learning…
Maths
This week in Maths we have been looking at subtraction. We started the week off by using base ten. We then moved on to using a 100 square. We noticed that when subtracting a multiple of ten the ones column does not change! Challenging ourselves, we moved on to empty number lines and we are now becoming experts!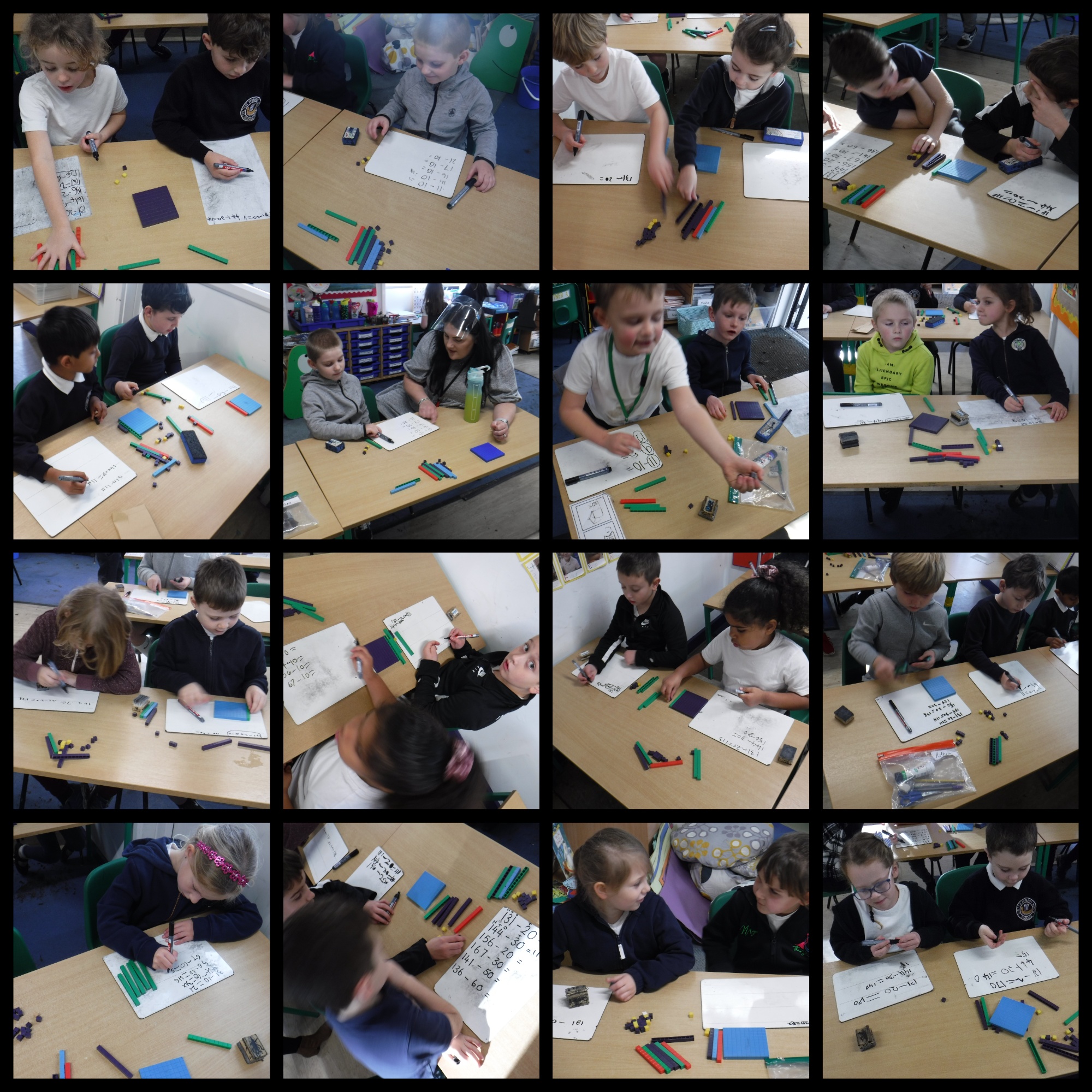 Guided Reading
As always, year 2 have amazed us with their enthusiasm! We have really enjoyed answering questions about our new text 'The Gruffalo's Child' by Julia Donaldson. We role played the story in the deep dark woods! (Forest School Area) and took part in a readers theatre. We performed pages from the book with great confidence and read out loud using wonderful expression.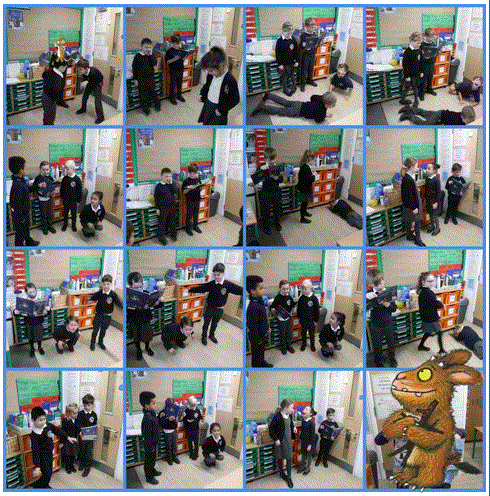 English
This week in English, we have enjoyed tasks around 'The Gruffalo's Child' We have been focussing on writing in first person (I) and have been looking at past and present tense. We explored the Forest school and used our senses to help support our writing. We picked a character in the book and gave clues to our partner 'I can see rustic logs laying on the white, glistening snow.' 'I can hear a loud hiss, as I walk through the overgrown trees.' Who am I?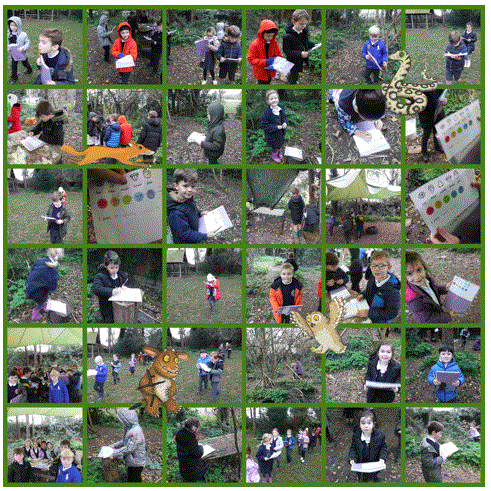 Topic
This week in Topic, we have been focussing on our Geography skills. We looked at different types of symbols and matched them to real life pictures. We found out the importance of a key on a map. In groups we had to help the ladies in the office plan a circus event! (Pretend) The big top needed to be placed somewhere safe on the school field. We then needed to create a map for visitors and the circus performers. We had to include our own key and symbols to ensure it was clear to use.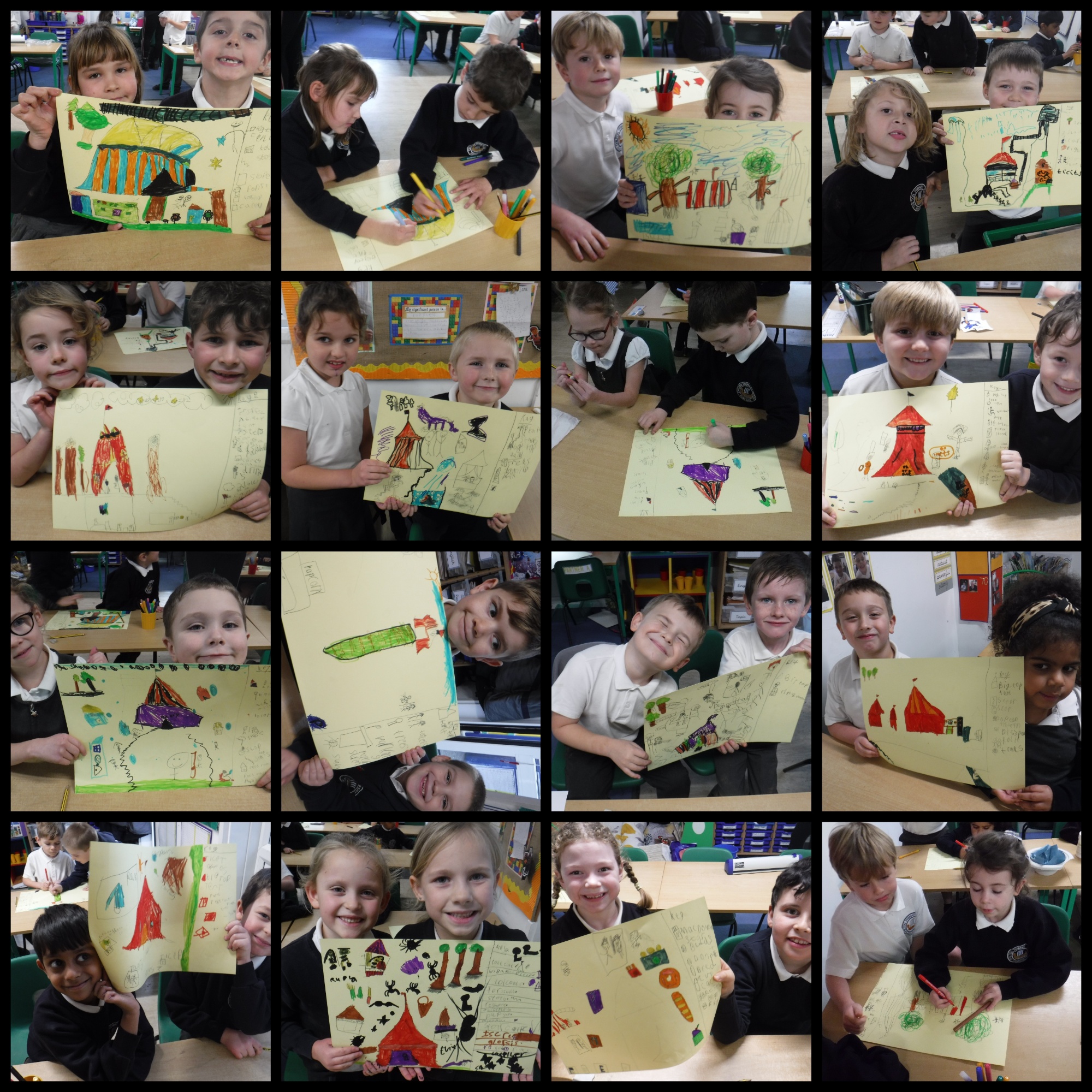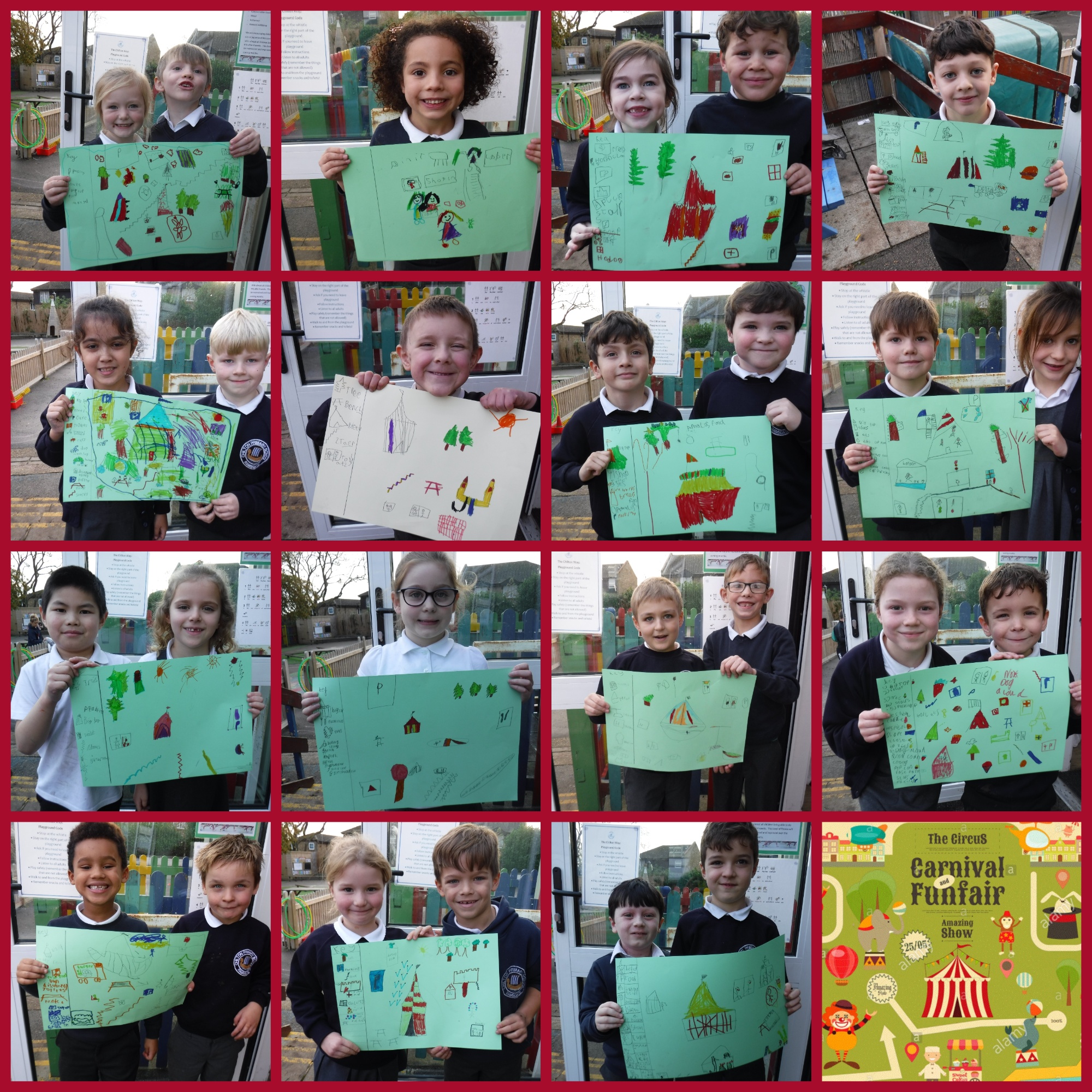 Love to Learn
This week we would love for you to create your very own Stickman! Stickman appears in many Julia Donaldson books and we would love for you to design your own. You can either make one to bring in or take a picture to put in your Love to Learn book. Home learning due in on Wednesday 2nd December.
Have fun!
Reminders…
PE is on Monday – Please remember kit.
Please remember to tie hair back.
Have a lovely weekend!
Miss Keam and Miss Davey